Song Seung Heon, Kim Woo Bin, Kang you-seok And Esom have been confirmed to star in the upcoming Netflix original series "Black Knight."
"Black Knight" is a webtoon adapted drama that takes place in 2071 where pollution has become so severe that people can't survive without respirators and tells of the story that unfolds as a legendary delivery knight 5-8, who has extraordinary fighting skills, meets refugee Sa Wol, who dreams of becoming a delivery knight because they are the refugees' only hope. As Korea undergoes desertification, the remaining 1 per cent of humanity has become stratified, and delivery knights have come to play an extremely important role in society.
The webtoon for "Black Knight" won an E-IP Pitching (Entertainment Intellectual Property Pitching) award at the 2018 Asian Contents & Film Market and received attention for highlighting the work of delivery people, creatively portraying them as special people in charge of everyone's survival.
Kim Woo Bin will be playing the legendary delivery knight 5-8 who no one can oppose. Kang You Seok will portray refugee Sa Wol, who is envious of the legendary 5-8 and determined to become a delivery knight himself.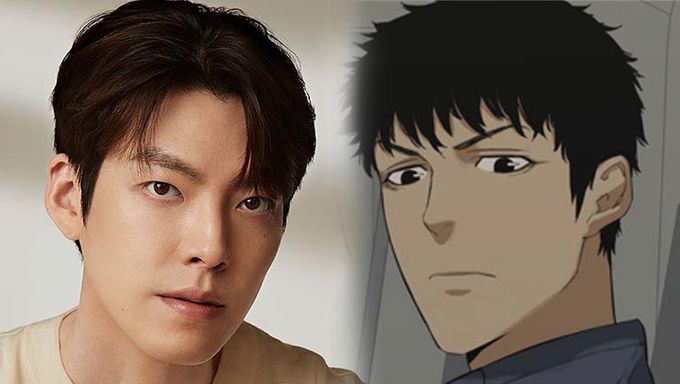 Esom will be playing Seol Ah, a major of the military intelligence who looks after Sa Wol like family and is his saviour.
Kang you-seok will play the role of Sawol – a refugee boy and an admirer of "5-8" who dreams of becoming a delivery driver.
Song Seung Heon will play the role of villain Ryu Seok, the only son of Chun Myung Group chairman Ryu Hae Jin, whose jealousy of his father'' accomplishments has morphed into vicious cruelty. Ryu Seok, who is obsessed with the idea of proving himself, ultimately winds up facing off against 5-8.
The drama will be helmed by director Jo Ui Seok of the films "Master," "Cold Eyes," and "The World of Silence."