BTS made our entry in Lunar New Year very special with heartwarming greetings. All 7 showed their love and different personalities through their greeting.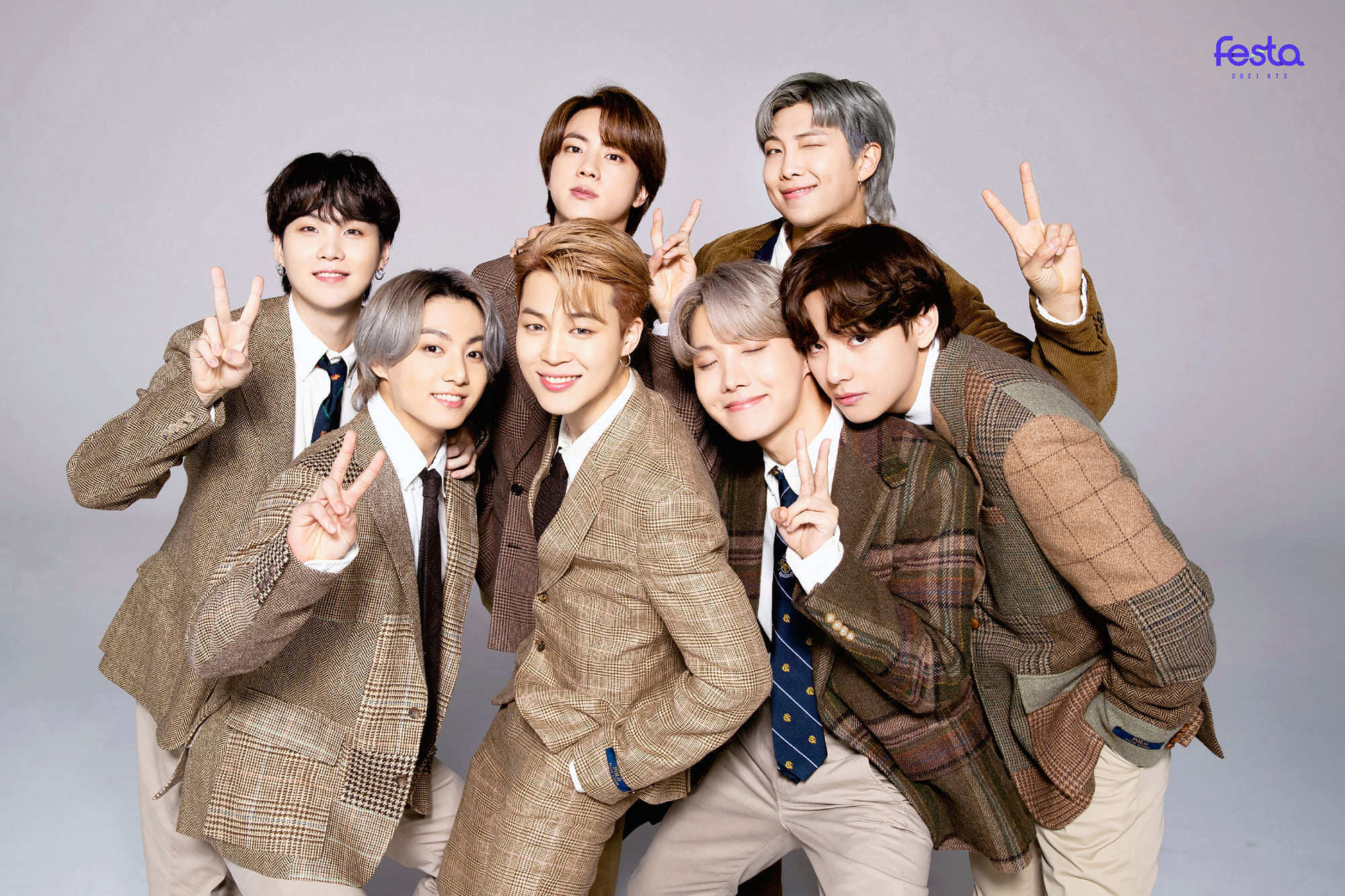 1st February marks Lunar New Year for 2022 and it will be starting with a very beautiful and heart-melting greeting. BTS made Lunar New Year very special for us by pouring their love and how much they were thinking of us during the busy period. All 7 posted their love and care filled words greeting on Weverse. Here We Go!!
RM
Magpie~ Magpie~ New Year's Day~ (song lyrics to a children's song about New Year's).

Hello, my beloved ARMY. This is RM. It's already New Year's omg… I think I might go down to the countryside to see my grandmother for the first time in a long while. I'm curious as to how everyone will be spending their New Year's in this current climate..

Have lots of rice cake soup and get your pocket money 3 times (pun) and Ihope you will be happy and safe this year too. I'm of course, praying for everyone's safety and happiness sincerely. If I could, I wish that I could see you in person and bow to each of you and wish you well. How great would that be? But please receive my wifi-bow through the wifi-temple from afar. (—)(__)(—)!!

My sincerity and love for you guys will never wane. It will only grow deeper with time.

Although we still don't know what kind of year 2022 will be to me, BTS and ARMY, but I promise to always do my best with the cards dealt to me.

Happy Lunar New Year! I love you and I miss you!!

From Namjoonie
Suga
To ARMY~

Hello, this is Suga. Everyone, happy lunar new year! 2022 has come!! Due to these 2 years of COVID-19, I've been unable to see you guys and it's such a pity and I miss you so much. But in 2022, won't we be able to see each other again? This year, please…please…

In 2022, I hope we can see you guys as we wish and to those that are ready this post, I hope you achieve your dreams and goals successfully. 

This year, let's have even happier days!

Everyone, have rice cake soup deliciously (I have only had one bowl so far) and once again, I wish you a happy new year!
V
Magpie magpie new year.

Everyone, have a happy new year's day~

Please don't get hurt in and stay healthy and happy always in 2022. I hope you will be successful in your work and stay focused and earn lots of money, and win the lotto, grow taller and anyway, just be healthy. I'll be cheering you on lots. Have some rice cake soup. Bye.
Jungkook
We've come to a new year that's colder than ever!! Just like how I say each time, always be healthy and wear your masks. Be careful of catching colds and eat lots of delicious food and I hope you will spend meaningful and happy days. I hope that BTS can give everyone good energy this year too!!

I love you.

-JK-
Jin
Happy new year.

The wishes that everyone always has each new year:

Striking the lotto. Growing taller. Succeeding in dieting. Earning lots of money. Going for a holiday. Being happy.

If you wish for it yearly, won't a day where even just one comes true, eventually come? Until that day, I'll be cheering you on each year. 
Jimin
To ARMY

ARMY, this is Jimin. New Year's has come upon us and I'm starting to feel like it's really 2022. I both wonder about and worry about how you guys feel about the new year. For us, we hoped for everyone's days to be filled with happiness but it still doesn't seem to be the situation where things are fine yet. For me, the times we spent crying and laughing together feel like they've become such a memory and I'm facing the new year with just a little bit of bittersweetness. Even so, I can't just sit still.

Even in this situation, I'm waiting happily because of everyone that is such a strength to me at any time. This year, I have 2 things I hope for you guys. Firstly, I hope you smile more than last year and more than any other time. The second, I hope your heart and body are both healthy. I miss ARMY so so so much and I hope this year won't just pass us and end with just this. I desperately hope for it. Thank you from the bottom of my heart for always waiting in the same place. I love you with all my heart. -JIMIN-

(Have all the luck in the new year! But leave a little bit for us.)
 J-Hope
Magpie Magpie new year~

Everyone, it's already the new year. I was like no way~ but it's already the new year~ (pun in Korean)

In 2022, ARMY must be healthy! In 2022, everything that ARMY does will be successful. In 2022, ARMY shouldn't care about the things that are bad~~ Eat many delicious things and let's be healthy! I tried to put my feelings into words here. I love you and love you!

Happy new year!