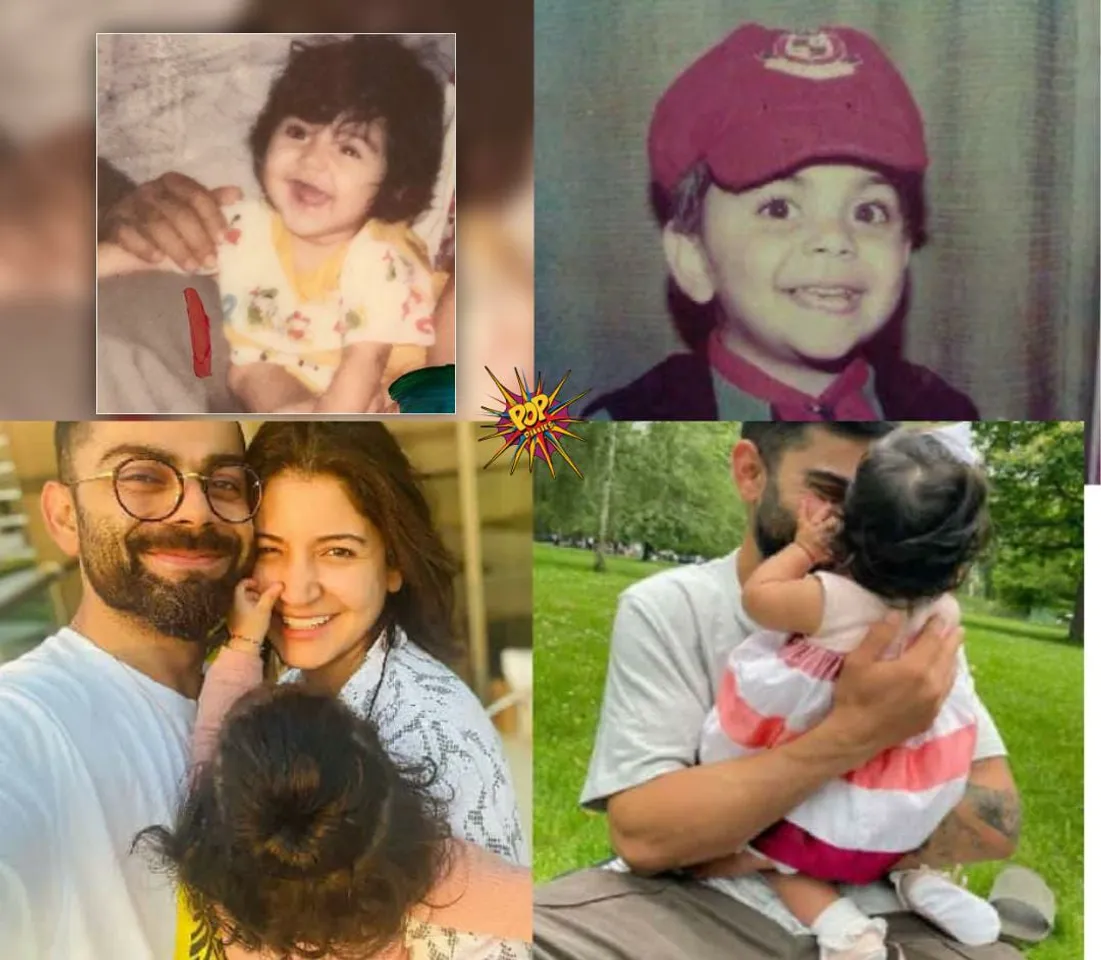 After Vamika, baby pictures of Anushka Sharma and Virat Kohli are going viral.
We all know how proud Mumma pappa Anushka Sharma and Virat Kohli were trying to not reveal their baby Vamika's picture. Actor and cricketer several times requested paparazzi not to roll their baby's face and post it on social media but in a turned event yesterday Vamika's pictures got captured and since then it is spreading like nothing else.
While yesterday India VS South Africa test match where Virat Kohli was on the ground, his 2 lady luck Anushka Sharma and Vamika came to cheer him. Vamika was in Anushka Sharma's arms and cheering for her Pappa and at that time the pictures of Vamika got viral.
Since the adorable pictures of Vamika are going viral now, fans of Anushka Sharma and Virat Kohli dug up the childhood pictures of an Indian actor and cricketer.
Previously Anushka Sharma had posted her childhood pictures on her Instagram in which she can be seen smiling at the camera.
Virat Kohli had also shared a throwback pictures from his childhood on Twitter.
People are gazing resembles between Vamika and Virat - Anushka's baby pictures.
Through the poll which we put on Instagram stories Vamika looks like her daddy Virat Kohli. But what do you think?