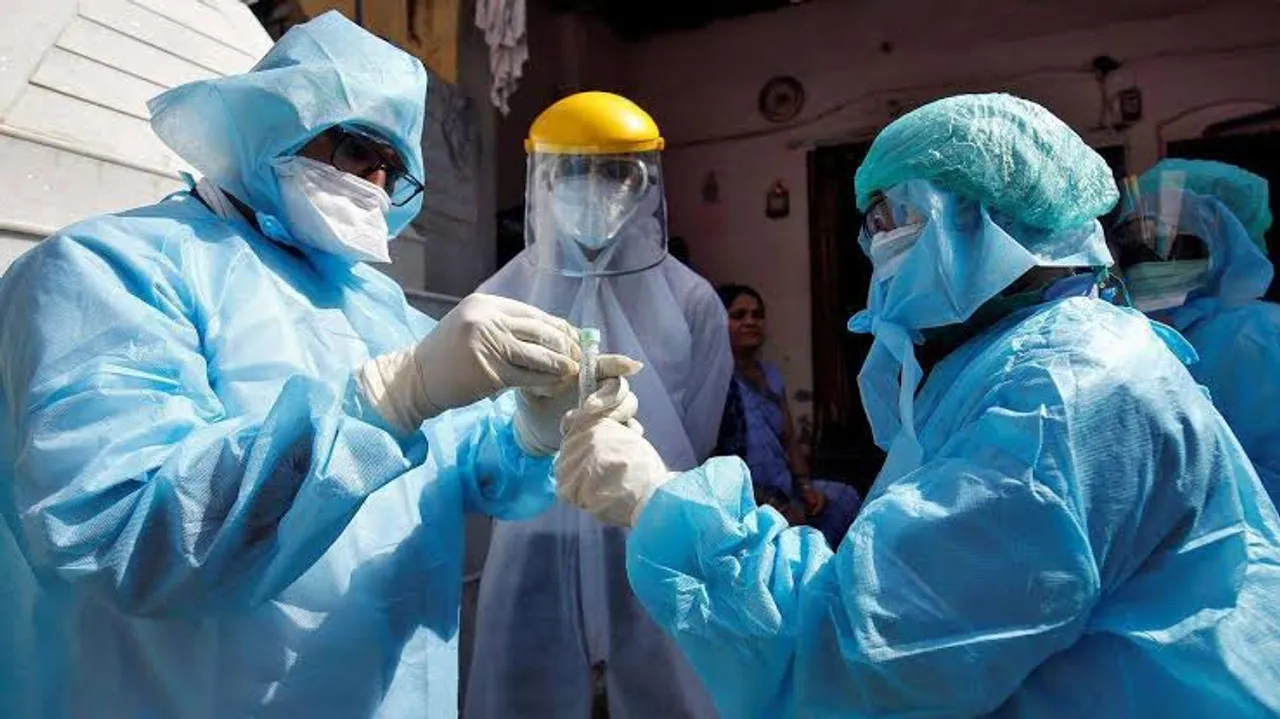 Covid cases in India: Active cases increased by 62,130 in the last 24 hours.
Covid cases in India continued to surge over 3 lakh for the fifth day in a row as the country registered 306,064 fresh infections in the last 24 hours, the Union health ministry bulletin showed on Monday morning. The death toll surged to 4,89,848 with 439 new fatalities.
Notably, as high as 60 per cent of the patients who have died in the third wave of pandemic in India were either unvaccinated or had received only a single dose.
India's active caseload, driven by the Omicron surge, currently Covid cases stands at 22,49,335. The active numbers are up by 62,130 since the previous day, recording 5.69 per cent of the total infections.
The figures are based on the State bulletins released until 10 p.m. on Sunday. However, Ladakh, Tripura, Jharkhand and Lakshadweep had not yet released data for the day.
Karnataka recorded 50,210 Covid cases on Sunday, followed by Kerala (45,449) and Maharashtra (40,805)On Saturday, 18.75 lakh tests were conducted (the results for which were made available on Sunday). The test positivity rate (the number of cases detected per 100 tests) was 16.2%.