Kim Sejeong expresses gratitude towards her The Uncanny Counter Co-star for supporting her new drama.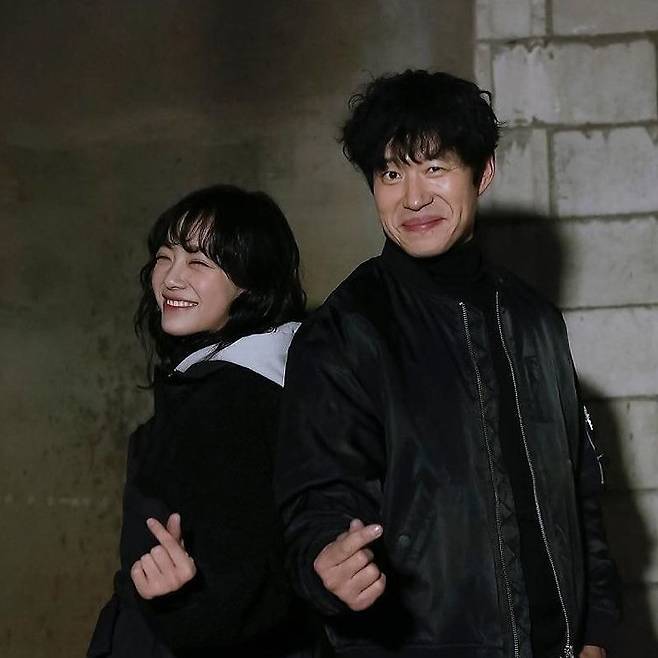 Earlier today, on Instagram actress Kim Sejeong, posted a photo of her with a coffee truck sent by Yoo Joon Sang to the set of her upcoming drama "A Business Proposal."
Kim Sejeong expressed her gratitude to Yoo Joon Sang, saying, "Dear beloved Joon Sang sunbaenim, I miss you every day. I miss all the Counters so much."
The truck is decorated with a banner that reads, "Sejeong, I'm always rooting for you! Way to go!!" The banner next to the truck reads, "To all the cast and crew. Please enjoy the coffee and do your best until the end."
"A Business Proposal" is a romantic comedy based on a webtoon. It tells the story of an office employee who goes on a blind date with her company's CEO in place of a friend while hiding her identity.
Kim Sejeong is playing the role of Shin Ha Ri who is an optimistic and energetic employee, whereas Ahn Hyo Seop plays the handsome and capable CEO Kang Tae Moo.
The drama will showcase the hilarious but sweet love story between Kang Tae Moo, who does not know about his date's true identity, and Shin Ha Ri, who has no choice but to hide her identity. The drama is set to air on 7th of February 2022.
Till that watch the trailer below!