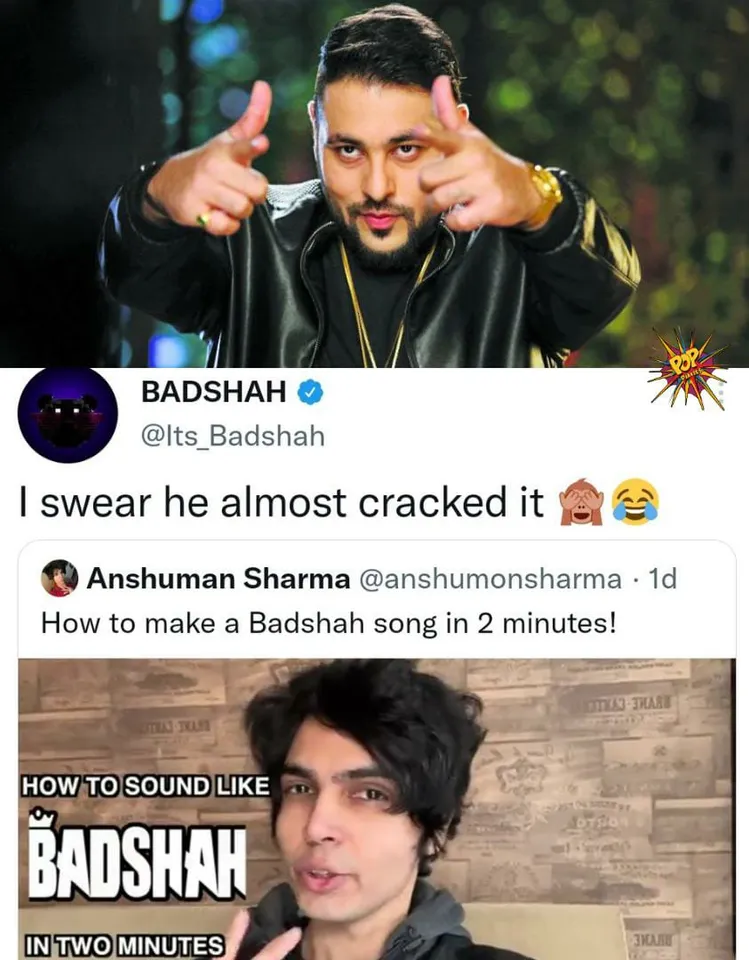 Badshah reacts to the 'How to make Badshah song in 2 minutes video
The video is made to make fun of Badshah as it shows 8 steps to make a song like Badshah.
According to Anshuman Sharma following are the 8 steps by which you can make a song as Badshah.
Think about how many parties there are
Think of a girl you want to party with and write about her
Play some chords
Add a catchy beat
Add a synth bass
Sing like you want an entry into the club but you are also afraid of your parents
Put brass hit
And get inspired by DJ Snake's songs
Put it all together
Posting the video Anshuman wrote, "How to make Badshah song in 2 minutes" and while retweeting it Badshah wrote, "I swear he almost cracked it".
On the Twitter user reacting with the video said, "My man out here making better music than Badshah himself."
Another one wrote, "The fact that he created this video states that he has some musical skills to compose a track ( even if it's a diss). Kudos Anshumon"