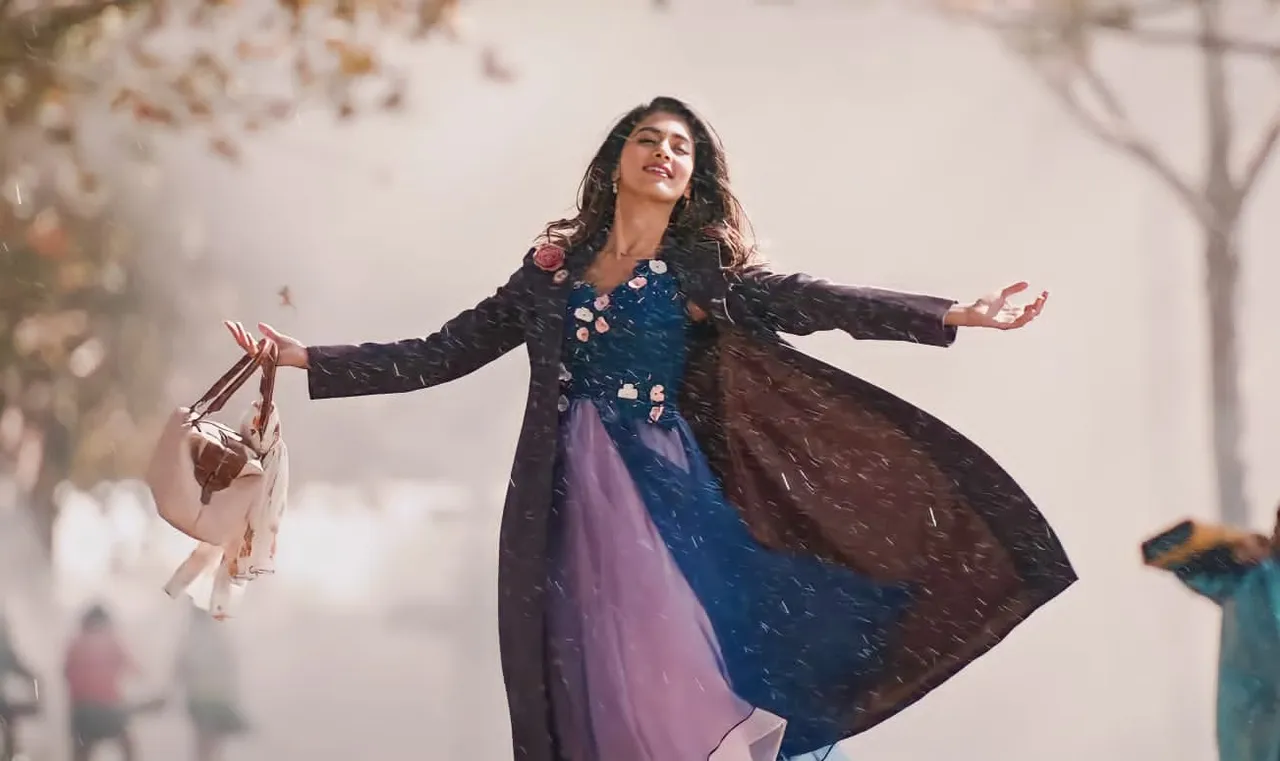 Soch Liya' is the next song to be coming out from the movie 'Radhe Shyam' (Hindi version). Composed by Mithoon, it has been rendered by Mithoon and Arijit Singh. Written by Manoj Muntashir.The song takes off with visuals of Pooja Hegde sobbing and praying in an old-style church reflecting the European-style architecture.
Pooja Hegde's elegance as Prerana in the first look from multilingual film Radhe Shyam captivated us beyond words. The gorgeous Pan-India star now brings an entirely classic ambience to the latest song 'Soch Liya' from the multilingual magnum opus. Ranging from melancholic to pensive, the actress has been captured in varied states of mind in it.
The latest song sung Arijit Singh and composed by Mithoon witnesses her in several enchanting looks that make us wonder what her character in the film has in store for the audience. From the looks of it, it's clear that she'll be seen essaying a role that's nothing like her earlier work. Her avatars in Soch Liya have classic European get-up and vintage charm written all over it.
Pooja says, "Soch Liya presents many shades of Prerana in Radhe Shyam. I'm thrilled that the song is out now. What's special about it is that it takes viewers through a mixed bag of emotions. It introduces the roller-coaster of the chemistry the lead characters share. I'm happy to have a song I can hear on the loop."
The song shows Pooja staging a plethora of emotions while she reacts to flirtation by her co-star Prabhas, evades him and seems immune to his charm. Her expressions hint at separation and spur curiosity about her role in the epic saga. Here are the five Pooja Hegde moments that stood out in Soch Liya:
Visuals of the actress and her love interest, Prabhas (as Vikramaditya), spending a memorable time in each other's presence follows. We see the male lead looking somewhat sad and lost in thoughts.Plugging the song on Twitter, director Radha Krishna Kumar wrote, "When the heart breaks, it sings a song of its own.
The other day, Pooja wrapped up her dubbing works for the pan-India release. The Telugu version has music by Justin Prabhakaran. The film will hit the screens on 14 January 2022.