BTS members RM, Jin, Suga, J-Hope, Jimin, V and Jungkook joined Instagram.BTS's Suga accidentally deletes the first Instagram photo, while V sends a request to BLACKPINK's Jennie.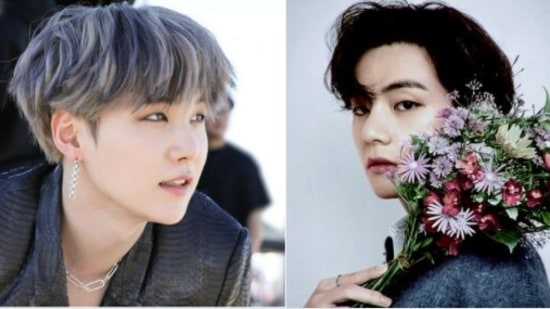 After joining Instagram on Monday. all BTS members posted their first pictures and gained millions of followers in a few hours.
On Tuesday, Suga accidentally deleted his post and uploaded a blank image, whereas BTS's V accidentally followed BLACKPINK's Jennie. After making his Instagram account, Suga uploaded a picture of trees on a road. The picture had millions of likes. But just after a few hours, he accidentally removed it and posted a plain red box with the caption, "Instagram is really hard."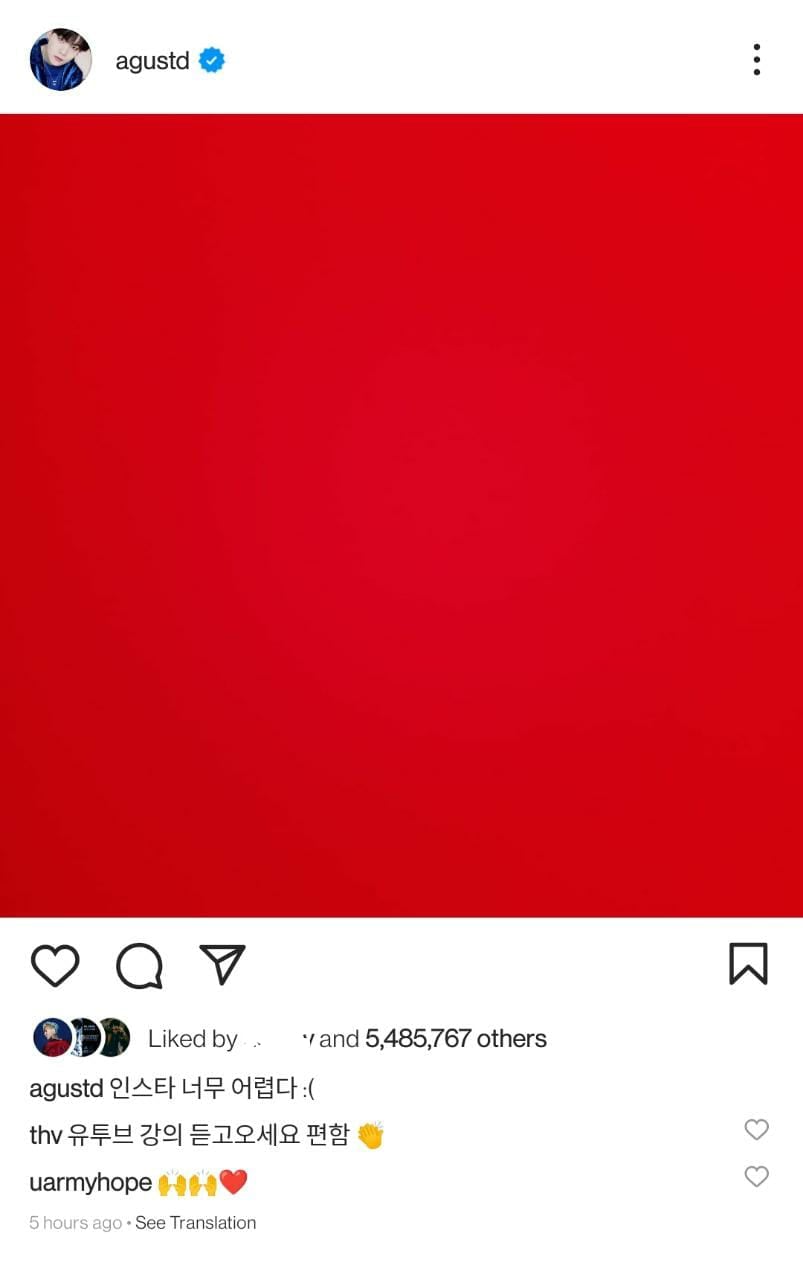 V commented on the picture and advised Suga: "Try listening to a YouTube lecture, it's convenient."
Many people commented on the incident on Twitter. One person wrote, "Suga deleted all his IG posts, the rest disabled comments and tags. I won't be surprised even if they delete their accounts tomorrow." Another one tweeted, "Everyone is sharing pictures with us and there is Suga who deleted the only photo he has shared."
This incident happened after V accidentally followed BLACKPINK's Jennie on Instagram. V also took to Weverse to explain that it happened because of Instagram recommendations. He wrote, "Recommendations by Instagram. Is there a way to get rid of this? It is a scary app."
Boys joined Instagram after following their announcement of their 2nd ever extend the vacation.
Earlier this year, BTS topped the Billboard Hot 100 for ten weeks with "Butter," a global mega-hit dubbed 2021's song of the summer. The song also earned the BTS "Artist of the Year" award at the 2021 American Music Awards.
BTS recently held a series of four concerts during their BTS PERMISSION TO DANCE ON STAGE – LA concert tour and another appearance at the Los Angeles stop of the 2021 Jingle Ball Tour.