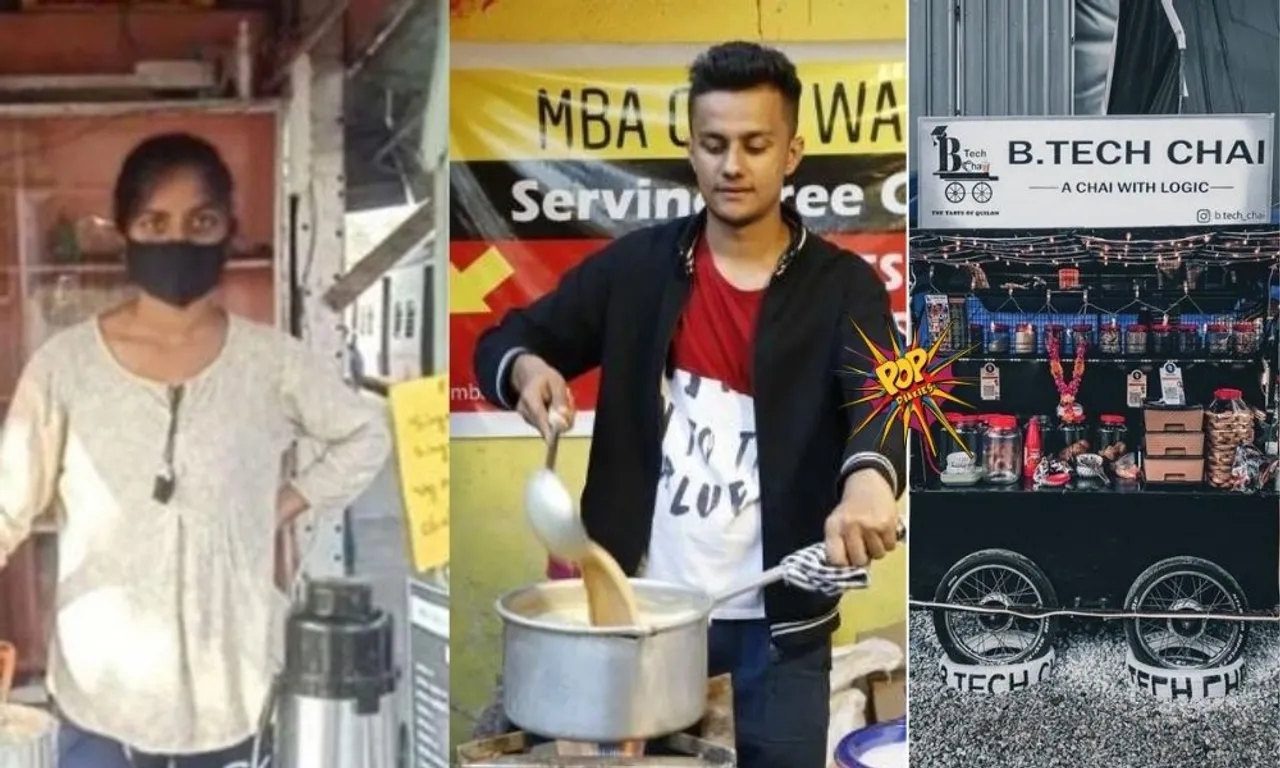 Graduate students pursued their passion and completed their goals by opening the tea selling business.
If you decided something to do different in your life, then nothing is impossible to you. Something like this the Tuktuki Das of Kolkata and more 2 graduate students proves this.
Tuktuki Das done very hard work you get a job after completing her Masters, but unfortunately she could not succeed.
Then Tuktuki the decided to open a tea shop at Habra station in North 24 Parganas. Tuktuki Das's tea shop is famous as 'MA English Chaiwalai' across the city.
Let's take a look at her inspirational journey:
Tuktuki Das: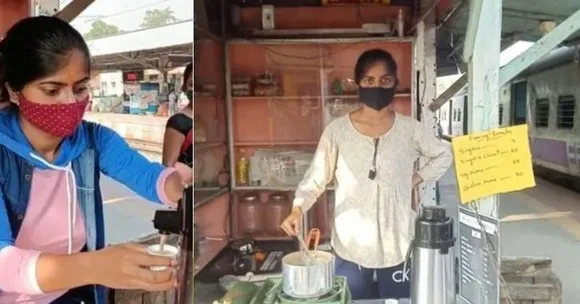 Tuktuki Das belongs to a poor family. Tuktuki's father is a van driver and her mother owns a small grocery shop.
 

 

View this post on Instagram

 
Her parents wanted Tuktuki to become a teacher. So to fulfill her parent's dream she studies hard. Tuktuki Das, is one of post-graduate students in English literature from Rabindrabharati Open University.
Tried hard to Find Job
Amidst the hustle and bustle of Kolkata's city life, where everyone is in the race of finding means to survive, Tuktuki Das, unable to find a job, despite her MA degree. 
Tuktuki Das tried hard to get a job, however, she could not succeed. Failing to grab any job despite her qualification, Tuktuki decided to open a tea stall.
Inspired by Prafull Billore aka 'MBA Chaiwalla'
Tuktuki inspired by Prafull Billore aka 'MBA Chaiwalla' on Youtube, Tuktuki Das rented a small shop near Habra station and began her own tea stall under the banner of 'MA English Chaiwali' on November 1, 2021.
Also Read: https://popdiaries.com/2021/11/13/vadodara-non-veg-food-bans-at-food-stall/
On the first day of her tea shop, as a token of her gratitude and happiness, Tuktuki distributed free tea to many of her customers.
Family was unhappy with her decision:
Earlier time, Tuktuki's parents didn't get the idea of tea selling. They put up their sentiments in protest of their educated daughter opening up a chai counter. It didn't work. Tuktuki was all set to fly with her idea and make something of her own.
According to News18, Tuktuki Das's father Prashanto Das said, "Initially I was not happy with her decision, as we educated her with the hope that she would become a teacher and she ended up wanting to sell tea. I reconsidered and thought that if this is her decision so as to become self-reliant, then that's good".
As this is not the first time where the highly educated individual has the tea selling business.
Prafull Billore: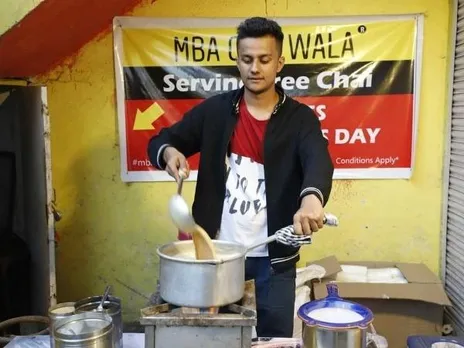 Not only the Tuktuki Das, the prafull Billore the son of the Madhya Pradesh farmer today is known as the 'MBA Chaiwala.'
Also Read: https://popdiaries.com/2021/11/15/aishwarya-abhishek-maldives-resorts/
Apart from all this efforts, he has not been able to score well in CAT so he decided to leave studies mid-way and open a tea-selling business. Now, he is a billionaire with over 22 outlets across the country and soon there will be an international outlet too.
The COVID-induced lockdown last year has had many unintentional consequences.
Job and income losses were one of them, and affected a large section of the population, including both in the organized and unorganized sectors.
Anandu and Mohammed Shafi:
Anandu and Mohammed Shafi, who were classmates during their B. Tech Electrical Engineering days had worked with several tech companies in Kerala before the lockdown took away their jobs. With a heart broken, he finally started selling tea on the street.
While studying MBA in Ahmedabad he worked part time in a restaurant. During this time, after talking to a tea seller, he decided that he would open a tea shop.


According to Anandu, B Tech Chai's menu already has 50 flavours of tea, all of them developed by them and more will be added in the coming days.
Such a inspirational story of these three Graduate students.
For more such updates follow us!
Also Read: https://popdiaries.com/2021/11/15/rajkummar-patralekhaas-luxurious-wedding/