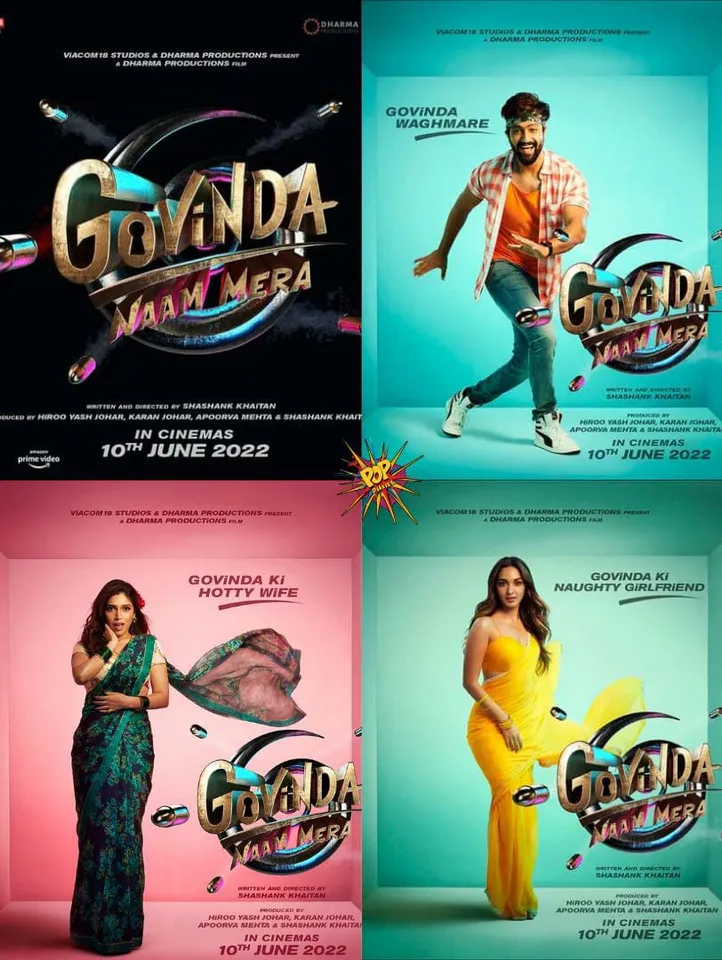 Karan Johar and Dharma Production introduces 2022's laughter riot with Govinda Naam Mera
Today Dharma Production and Karan Johar have given us a key to an entertaining year, the popular filmmaker has announced his new invention 'Govinda Naam Mera' which features Vicky Kaushal, Bhumi Pednekar, and Kiara Advani in a titular role.
As per the description, Vicky Kaushal will play the role of Govinda Waghmare, Bhumi Padnekar will be seen in a hot and sassy avatar as Vicky's wife Mrs. Waghmare and Kiara Advani will play Govinda's naughty girlfriend.
Karan Johar promises that it will be a laughter riot and will open a lock of the entertaining year. The film will be releasing next year.
Posting a cover of 'Govinda Mera Naam', Karan Johar tweeted, "Meet Govinda Waghmare! Heart of gold and dance moves are bold!
Presenting #GovindaNaamMera, where there will be unlimited laughter, confusion and chaos! In cinemas on 10th June 2022.
@apoorvamehta18 @AndhareAjit @vickykaushal09 @bhumipednekar @advani_kiara #ShashankKhaitan"
Describing Bhumi's character, Karan tweeted, "Mrs.Waghmare is a force to be reckoned with! Meet her in #GovindaNaamMera, in cinemas on 10th June, 2022."
For Mr. Waghmare's naughty girlfriend, Kiara Advani, Karan Johar penned, "What's a story without a few twists? And what's a story without a gorgeous lady to bring them! #GovindaNaamMera, a package of entertainment for you is coming to cinemas on 10th June, 2022!"