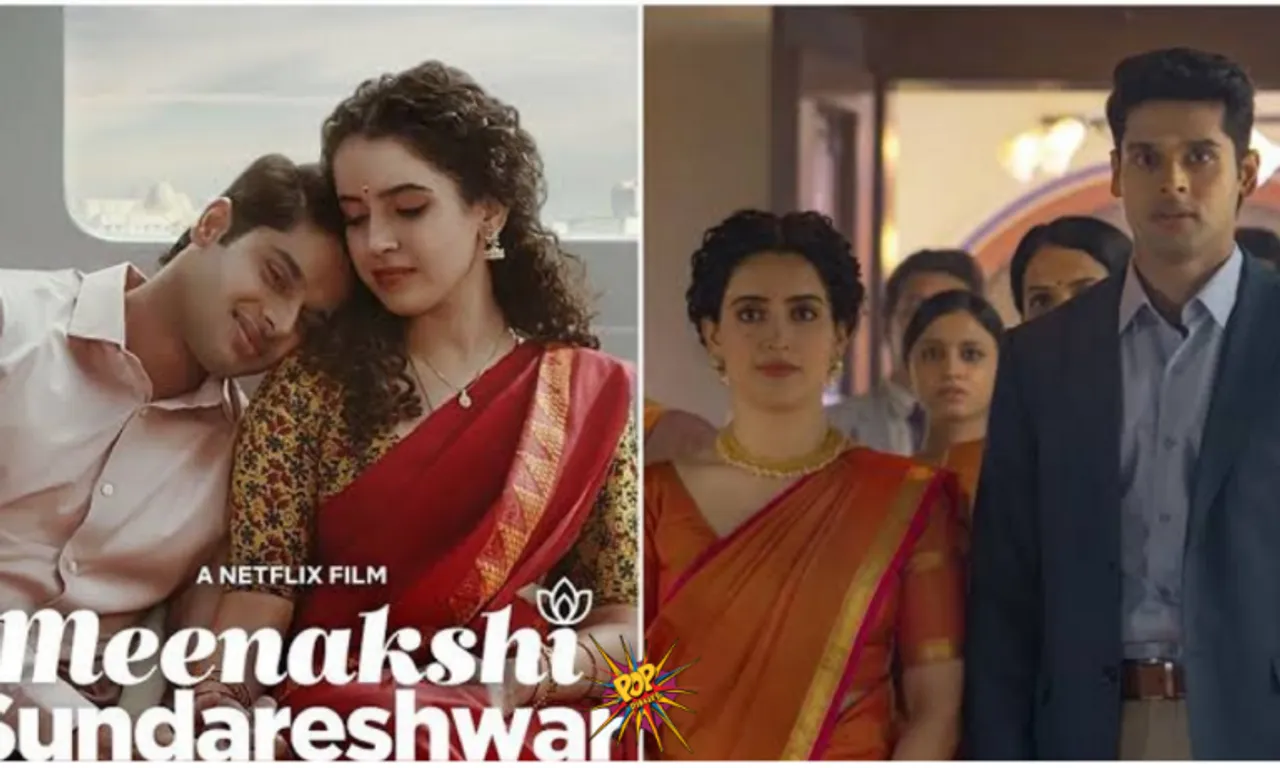 Arrange Marriage is totally a different concept where you don't know your partner very well and you try to know that person it's something different but the process of knowing each other is beautiful.
Finally the teaser has brought the concept known for the viewers it's basically a story about two people who marry through Arrange Marriage and because of the distance between them they don't share a healthy relationship.But later they realise their love the bond consent for each other.
It will be streaming on Netflix.It features Sanya Malhotra and Abhimanyu Dassani.It is a romantic comedy where Abhimanyu performs the role of an engineer, and thinks he can be a good husband however his job taught him to never let go anything, never give up in any situation. While his wife has aggressive nature of making other people anxious,nervous she likes troubling others.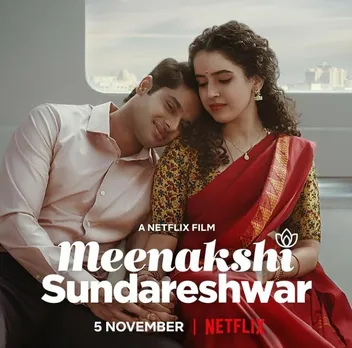 The story goes like this both of them meet in an arrange marriage and then fall in love they eventually get married after that.But till they get to know each other due to work there comes a gap between their relationship.The director of the flim is Vivek Soni and it marks the first debut of him.Its a journey of two newly weds longing for each other full of insecurities, possessiveness filled with love in the end that's the story of every arrange marriage.
In one of his Instagram posts Karan Johar shared the teaser of Meenakshi Sundareshwar and wrote "Meenakshi Sundareshwar – Teaser. This festive season, Meenakshi & Sundareshwar are taking you along for their journey of keeping love alive, despite the distance! #MeenakshiSundareshwar coming to Netflix on November 5."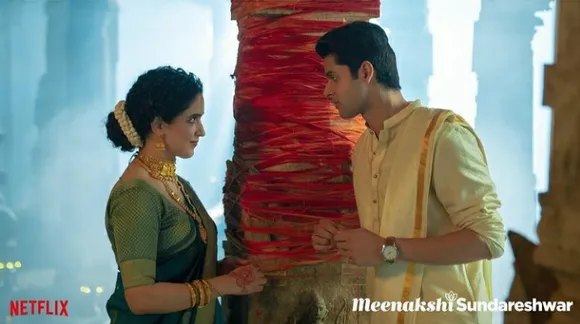 After the teaser was released many people commented on it saying that it stereotypes the Tamil culture.The trailer of the film launched on Thursday in Mumbai. The film is directed by Vivek Soni.Talking about the recent comments imposed on his film he said he has only right to talk about his film not about the whole industry he said "I know there are a lot of great actors down south, like Ajith, Surya, Vijay, but for me personally, after MGR, there is no bigger superstar than Rajinikanth. He is my personal favourite, and that is the reason we chose Meenakshi to be a fan of Rajini sir as such." He added, "Apart from that I don't think there is any stereotyping in the film."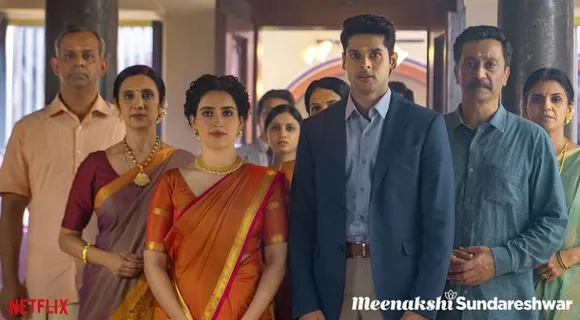 He also talked about the Tamil words which where used in the films addressing to it he said "We have made a Hindi film set in the south, eventually it is a Hindi film. I could make a Tamil film, then it would become a regional film, which wouldn't be a bad thing either because we have some fantastic films there. But, I essentially wanted to make a Hindi film. We could have kept an accent too, but we didn't want to do that, because that would be stereotypical. We didn't want to do that, because then it would look like we are making fun of the language. We have only used a few words to add flavour."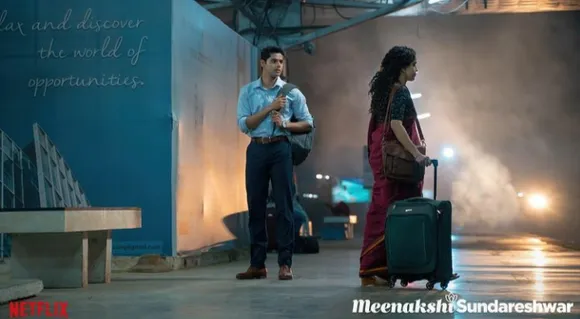 Somen Mishra who is the Head of CreativeDevelopment (Scripts) said first watch the film don't react by seeing it's trailer "Let's watch the film and then discuss this issue, let's not shoot after just seeing the teaser or the trailer. Let's not bring down a new filmmaker's work based on past mistakes of other filmmakers. It takes years to make your first film so it is important for us to understand what is their gaze, and where they are coming from. Their love, passion and honesty build their gaze, and it can't be exactly similar to what previous filmmakers have done in their films in the past."
It's the digital debut of Abhimanyu who was viewed in the comedy drama Mard ko Dard Nahi Hota.While Sanya had been completed her two films comprising Ludo and Pagglait.
Meenakshi Sundareshwar is Karan Johar's Dramatic Presents which will release on November 5 on Netflix.