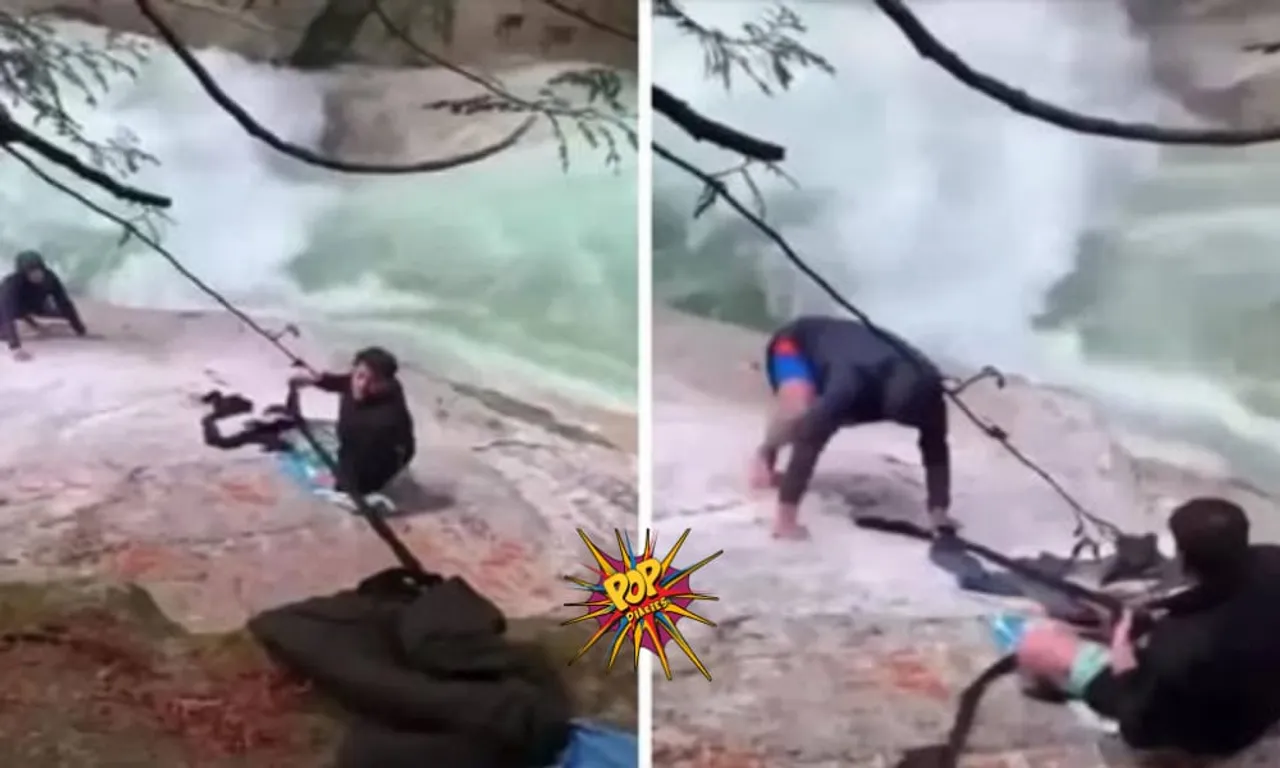 Presence of mind and courageous decisions always helps in the tricky situations. Something just like that happened near waterfall in Canada when group of five Sikh men saved life of a stranded hiker.
The hiker was stuck in the cold water on the edge of sweeping away with the strong flow of water. But group of people came to his rescue and saved his life for the good. The video of their brave rescue has gone viral on social media and the internet is reacting loads of appreciation for them.
Kuljinder Kinda, a Sikh from British Columbia, Canada was on a hike with four friends when he saw a man was stuck in a pool below a waterfall after slipping on a rock.
Without wasting another second, Kuljinder and his friends started unwrapping their turbands to save the two men. The incident occurred in the Golden Ears Provincial Park and the video has gone viral. In the video, it is seen how the men used their turbans and a few other pieces of clothing to device a makeshift rope to rescue hiker. "A video of the incident on Monday, in which five Sikh hikers tied their dastaars (turbans) together to save a man who had slipped and fallen at the Lower Falls at Golden Ears Park. Kudos to these young men on their quick thinking and selflessness," read the caption of the post.