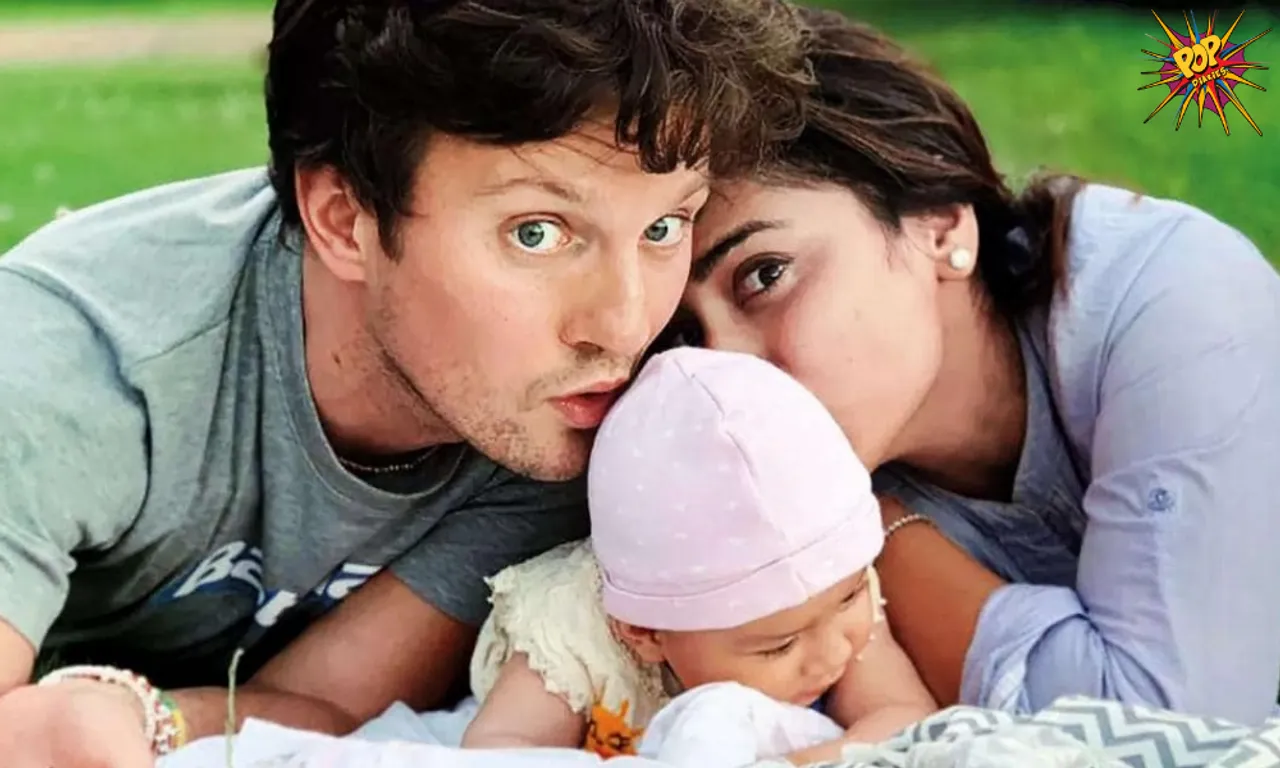 Shriya Sharan and Andrei Koscheev tied a knot together in the year 2018.They kept their marriage a secret only the loved ones and their close friends were invited.They recently opened up about their daughter which was delivered by her in January 2020.
They were recently seen with their daughter as they were snapped out having a walk with their little dot.As everything was kept confidential secret now in one of the interviews they revealed that her daughter Radha is nine months old.Past last week they had done the announcements regarding their daughter during the lockdown phase in Barcelona Spain.
In September they got shifted to Mumbai and where in search of a residential place to live.They soon found a house for themselves in Mumbai and shared the videos of the new house warming ceremony through social media. Today Andrei Koscheev shared a video of Shriya walking on the streets of Mumbai with their lovely daughter Radha.The area where they were walking anticipated a huge cow resting on the way the video enclips little Radha admiring the cow.
In one of the interviews Shriya revealed about the reason behind naming their child Radha.Andrei said "Shriya was talking to her mom on the phone before the baby was born. We had just found out that we were going to be having a baby girl. And then her mom just started calling her Radha Rani and I was like, 'why?' I asked because, in Russian, Radha means happiness. Both Russian and Hindi come from Sanskrit and Radha in both our languages means happiness. And right there we knew that was the name for our child. We just decided in five minutes that she was Radha."