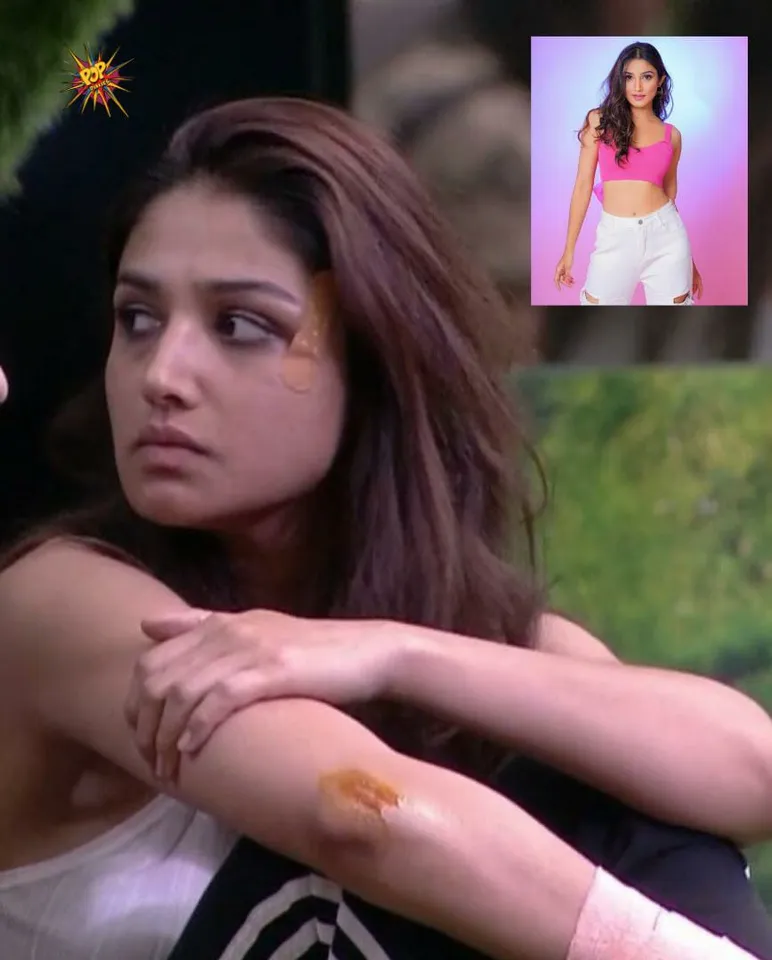 All the housemates are targeting Donal Bisht for unnecessary things. Everyone acuses her for being boring and never let her speak.
In this season of Bigg Boss, one television actress entered with a bang, and that is Donal Bisht. Ek Deewana Tha actress started very well. On the premiere night itself, she left her remark. The other day also saved herself from nominating. But as soon as she entered the house of Bigg Boss 15 she lost. She started disappearing. But from the first week, itself housemates had started targeting her.
We have seen unnecessary topics coming on her. Sometimes accusing her for kitchen duties or sometimes just calling her out for not doing work when she is injured.
For the ladies gang of the house Vidhi and Meisha, Donal Bisht has become a soft target because she is not giving them back. Last night when Miesha took Donal's name for elimination in front of Farah, the well-known choreographer also bashed Miesha for unnecessary targeting Donal.
The Dil Toh Happy Hai Ji actress seems so low and most of the times detected saying "No One talks to me". All the housemates are just ignoring her and accusing her and this is killing Donal inside but still, the actress serves her cute smile to all her fans.
Donal Bisht takes part in all the tasks and plays them well. She never backstabs her team or gives up. In the last task 'jhehar ka kehar" the actress got injured but still giving her best.
There is one more quality Donal has and that is standing by her friends at their low. When Afsana was going wrong and insulting Shamita Shetty, Donal Bisht was there to ask Afsana and she was even seen feeding her and hugging her when she was going through a tough time. Afsana was at her low, Donal was consoling her.
It is sad to see Donal like this in the house.
Donal should start her game earliest because she has more caliber. It will be so interesting to watch Donal playing her game in the house of Bigg Boss 15 and giving befitting answers to those who target her.
What are your thoughts on Donal Bisht's game?