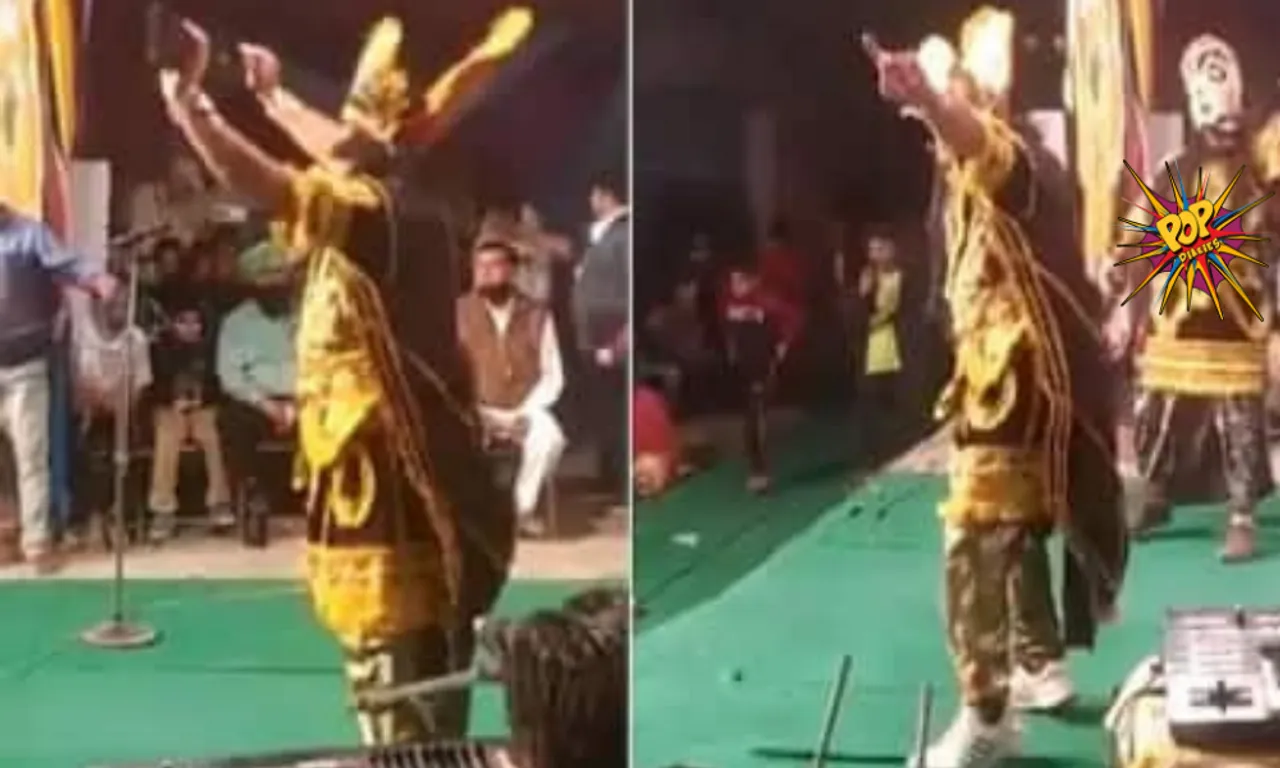 Can you even imagine Ravana danced better than 90 percent of reality show dancers on a Punjabi song during ramleela celebration. the video has gone viral beyond expectations.
During ramleela a lot of people come with huge excitement to see ram and ravan . They are always interested to see how strong and powerful does ravan looks and how great is its posture and costume .
But their eyes popped out when they saw that Ravan himself is dancing with full excitement and enthusiasm on a Punjabi song. The dance which ravan did with full involvement had infectious effect on people.
Many people could not stop themselves from dancing after they saw ravan dance .Not only that but ravan danced in the favourite dance style of people of that area that is bhangra .
The coordination of dance and the enjoyment on the face of ravan while dancing will make you think that Ravan is probably the best natural dancer in the world. Ramayana is battle which shows the victory of good over evil and Ramleela is the dramatic show of the epic Ramayana. During the play and dance event at Navratri this video of 30 seconds was recorded which has vent viral.
The video was apploaded on twitter and has got more than 24 k views and a lot of retweets and has also got several likes and beautiful comments from viewers.