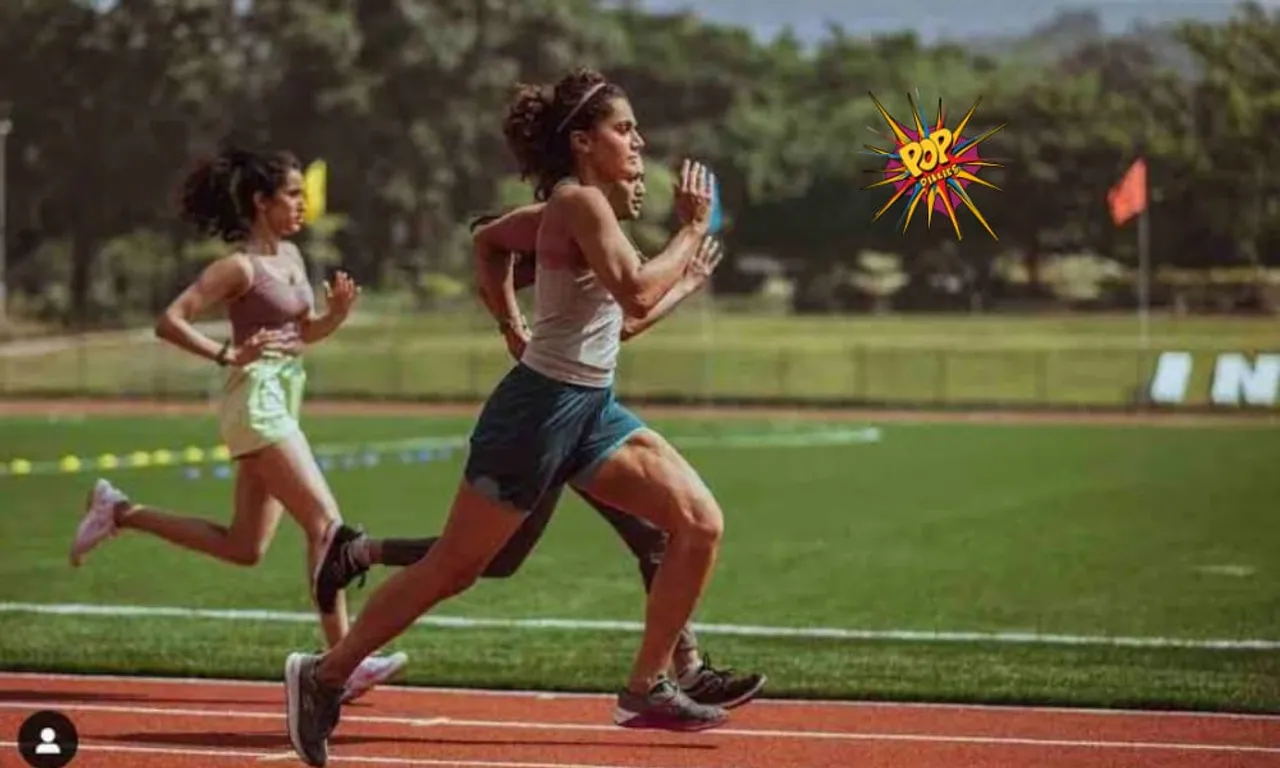 Inspired by true event, star studded Rashmi Rocket takes us on the ride of fight against system, fight against basic human rights and a fight against irrelevant regulations in the sports sector on international level. Taapsee Pannu's wondrous performance is what we can look for in the film with the equal likes by Priyanshu Painyuli and Abhishek Banerjee.
Directed by Akarsh Khurana, the sports+courtroom drama is not like that we have witnessed till now it's a mixture of highly nourished entertainment with deep important social learnings. Rashmi Rocket doesn't start with beginning race and climax winning race rather it starts with illegal proceedings by cops and ends with needed justice not just in the courtroom but in the match field.
Taapsee's Rashmi (primarily known as Rocket in the film) is a true combination of fierce and fighter. She takes us on her journey towards life; an independent girl with complete support and trust by her parents inspires young generations to always stay strong and listen to yourself. Taapsee portrays Rashmi's character skillfully throughout the film precisely in the all phases of Rashmi's life precisely to be mention her life after marriage.
https://popdiaries.com/2021/10/15/dhindora-review-you-should-get-a-ticket-to-bbs-laughing-lottery-3-5/
On the other hand, Priyanshu Painyuli known for his funny roles look brave and handsome in the army uniform. He doesn't get hided by main lead focus of Rashmi. He puts his character on equal scale with highlighting performance. Abhishek Banerjee on the other hand is a treat to watch in the second half of the movie.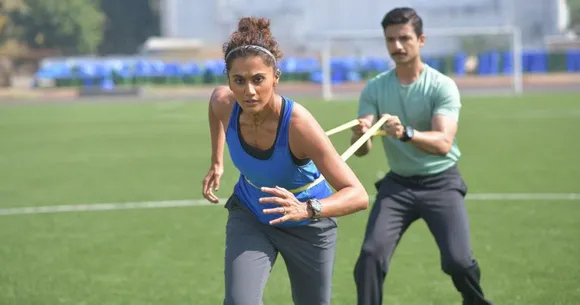 Banerjee who's known for his criminal characters is a lawyer this time; but he doesn't forget to add his comic flavour in the character. Long speeches, key dialogues and more importantly his character is unknowingly the narrator of the message given in the story.
To sum up Akarsh Khurana's direction with the balancing screenplay by Aniruddha Guha on the sharp story by Nanda Periyasami manage all the characters in the sync to create an interesting story with important message in the end.
Rating: 3.5/5