Tokyo Olympics gold medalists and the pride of India, Neeraj Chopra is the new face for the poster of Indian Sports. The man who made Javeline the talk of the town and is now winning hearts with his good looks and charm. The simple boy from Haryana still has his humility intact but comes in a new stellar fashionable package, with his shoes making more noise than the ones worn by Anushka, Deepika, and Priyanka. All the luxury labels are fighting to get him to wear their clothes! We spotted the very handsome Mr. Chopra flaunting a very expensive sweatshirt from the luxury brand Louis Vuitton. And boy did he look handsome in that? YES, HE DID OBVIO!
Check out the photo here: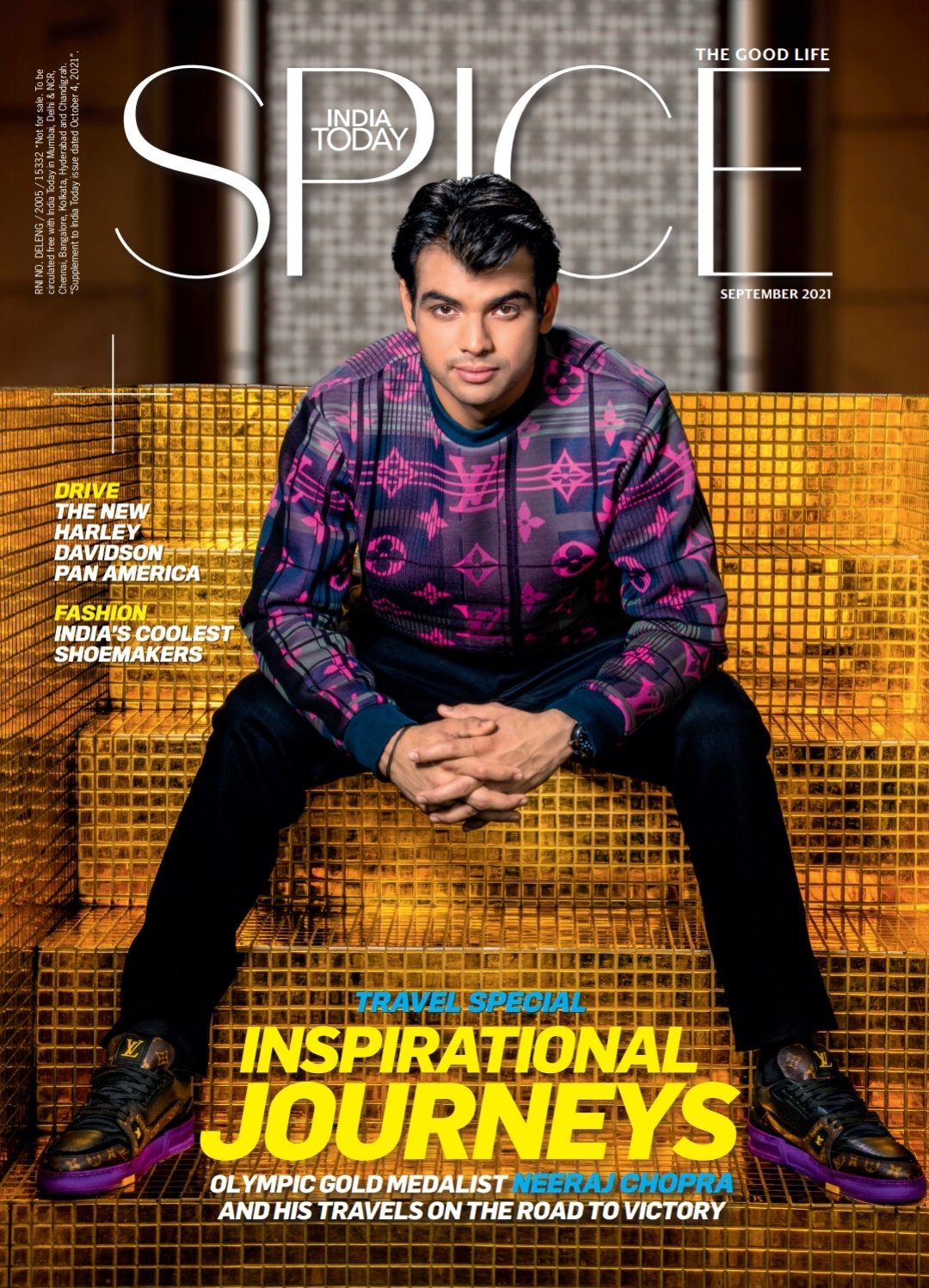 Neeraj was styled by Edward Lalrempuia for India Today's spice Magazine looking dapper stylish. He sported a purple and black sweatshirt with black pants and matching sneakers for the look. The sweatshirt was from the luxury brand LV and costs around INR 1,09,969 approx. And FYI that's how much an imported javelin used by Neeraj costs, well almost to be precise.