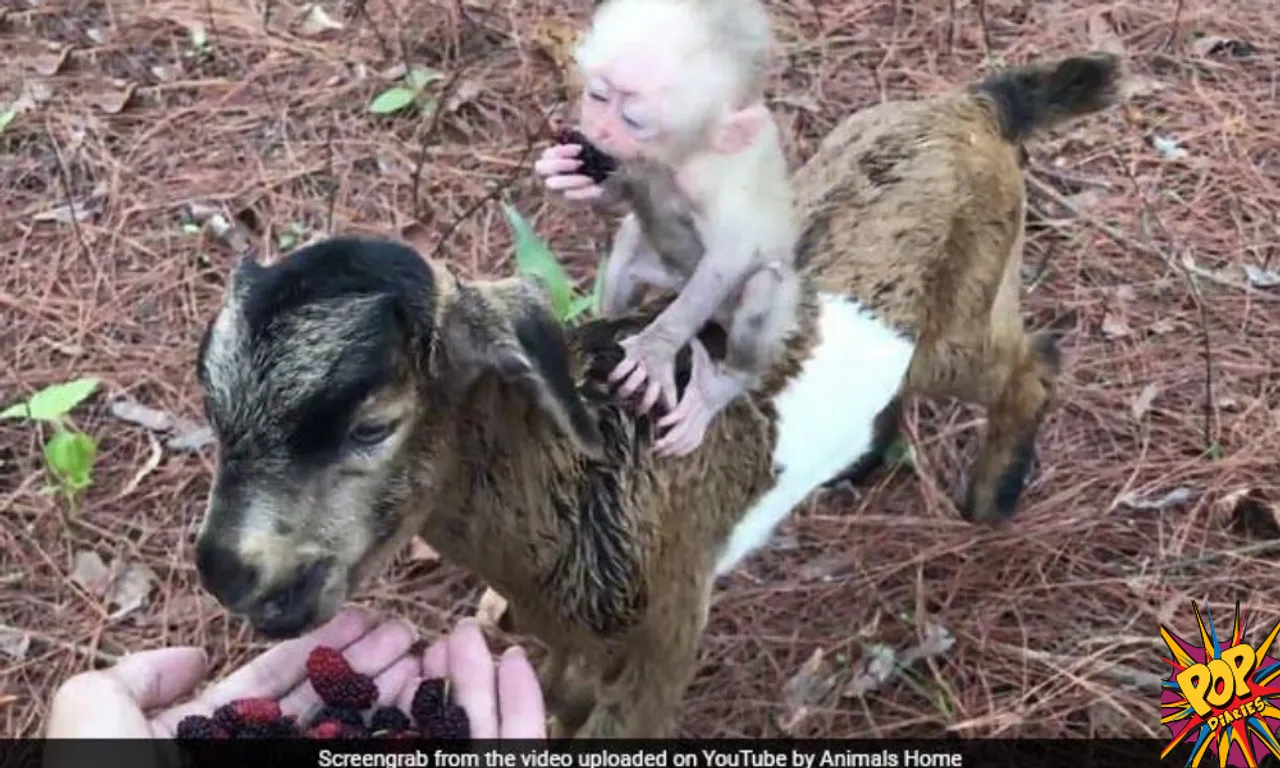 A video has gone gaga on the internet where a cute baby monkey clinges to goat while it enjoys eating berries from the hand of a man.
The video has over 15 million views and has been retweeted 137.2k times. It was reposted by Twitter user Kristi before that it was shared on twitter account named ink blot.
In the video it can be seen that a man calls out goat . Hearing his voice goat comes from the forest towards the man along with the goat a baby monkey also comes.
The man offers them berries from his hands . The Goat starts eating the berries initially the monkey is sceptic to take the berries but later he gives in and starts eating the berries.
After a while it postions itself comfortably on the back of the goat. Adorable moments like these happens only once in many years.