After gaining huge success from series like "Sweet Home" and "Squid Game," Netflix Korea drops an epic exciting trailer for yet another massive original series Hellbound.
Hellbound is a popular webtoon-based series of the same title.
It tells the story of hellbound people who receive mysterious ultimatums and eventually get hunted down by supernatural creatures. In this series, people will receive a message from an unknown sender that includes your name, the fact that you are going to hell, and how much time you have left. When the clock runs out, a supernatural being appears to send the condemned to hell. As the nation grapples with this new normal, a religious sect rises up to claim this is all a sign of divine will. Meanwhile, people must learn to survive through this horror.
This series will be directed by Yeon Sang-Ho. The webtoon Hellbound attracted fans from all genres like horror, fantasy, and dark drama.
Webtoon Hellbound was launched in August 2019 and kept the readers on the edge for 55 episodes as it reaches a genius level where we can feel the character's anxiety and fear. A truly overwhelming world of fear that cannot be explained with words like 'God's prank' or 'grand nonsense.'
That being said, most Korean media and entertainment fans know that director Yeon Sang-Ho has his ways of producing blockbusters for the big screen. His previous works, Train To Busan and its sequel Peninsula, have gained international fame. Plus, high-profile actors like Yoo Ah In and Park Jung Min had confirmed their roles as early as July 2020—thus, anticipation for the Netflix original adaptation of Hellbound is extremely high.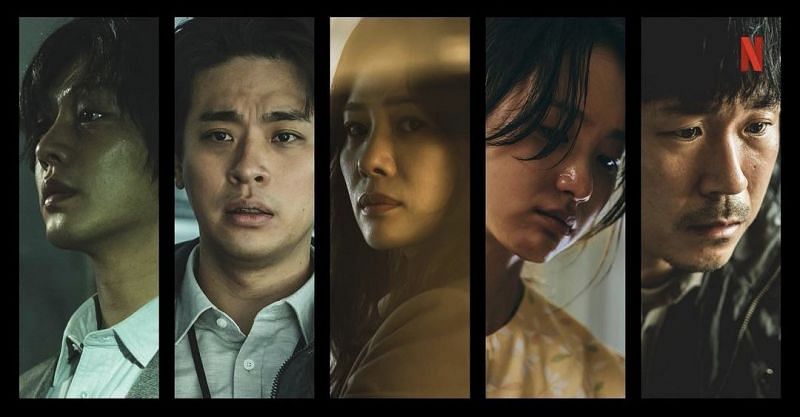 On 9th September 2021, Hellbound became the first K-Drama to make it to the 2021 Toronto International Film Festival.