If you ever thought that you need to burn your pocket in order to get that perfect casual fit, well you are wrong. You can shop within a budget and still can ace that fit. Our tinsel town beauties are here to burst your myth and we are here to explain to you that. As you know, Bollywood divas always have to look their best when they are stepping out for something bare minimum, and most of the time they prefer to go all casual. Opting for casual might leave you with the question that you need to sport a lot of clothing items but again that's not true. One can simply opt for a few clothing pieces and still rock it. Well, most of the actresses go for fast fashion brands for these casual looks which are super affordable and you can easily purchase them. The only thing you need to learn is how to style it properly and you are all set to go. Anushka Sharma, Kareena Kapoor, Sonam Kapoor, and Deepika Padukone have sported casual looks a lot of time before from fast fashion brands and made it look like a million bucks outfit with the correct styling. Therefore, we are here to help you out how you can style the perfect casual look under Rs 3,000.
ALWAYS ADD A POUCH BAG AND MINIMAL JEWELLERY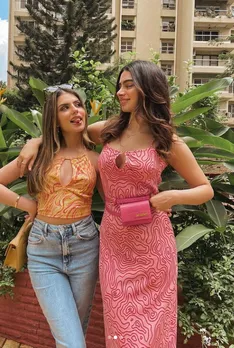 Khushi Kapoor was recently spotted wearing a Zara slip on dress that costs Rs 2,990. She completed her look with a bump bag and dainty jewellery. Since waist bag and gold minimal jewellery is quite in trend now, try to style your look with these that will automatically elevate your outfit.
GO FOR BOYFRIEND JEANS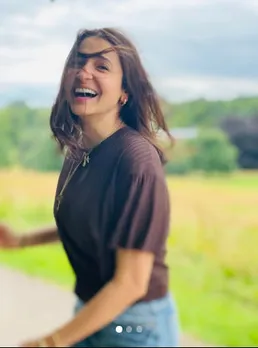 Close your eyes and go for this piece of item because a good pair of boyfriend jeans will take you to cool places. Anushka Sharma often opts for casual looks from affordable brands that can be replicated easily. Her dark grey t-shirt is actually of rs 700. She completed the look with layered chains and gold hoops. Way to go! To make it more chic, complete it with a pair of sneakers and you are good to go.
BLACK SUNGLASSES AND HIGH WAISTED JEANS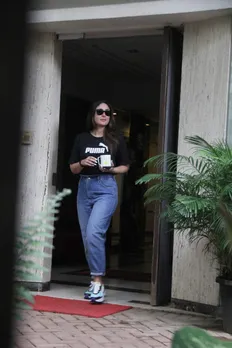 A high waisted jeans for any casual go to look is the best. Here Kareena Kapoor has styled her jeans with a Puma top worth Rs 1,099 and to make it more cool she finished it with a pair of sunglasses and running shoe. Classic KKK look! You can either go for a tucked in shirt or sweatshirt to give it a more casual vibe but always put on a pair of sunglasses to give off that swag and own the street like its your runaway.