BTS has just delivered a heartwarming speech of encouragement, hope, and motivation. They have shared theirs and the youth stories along with the pre-recorded dance performance on "Permission To Dance."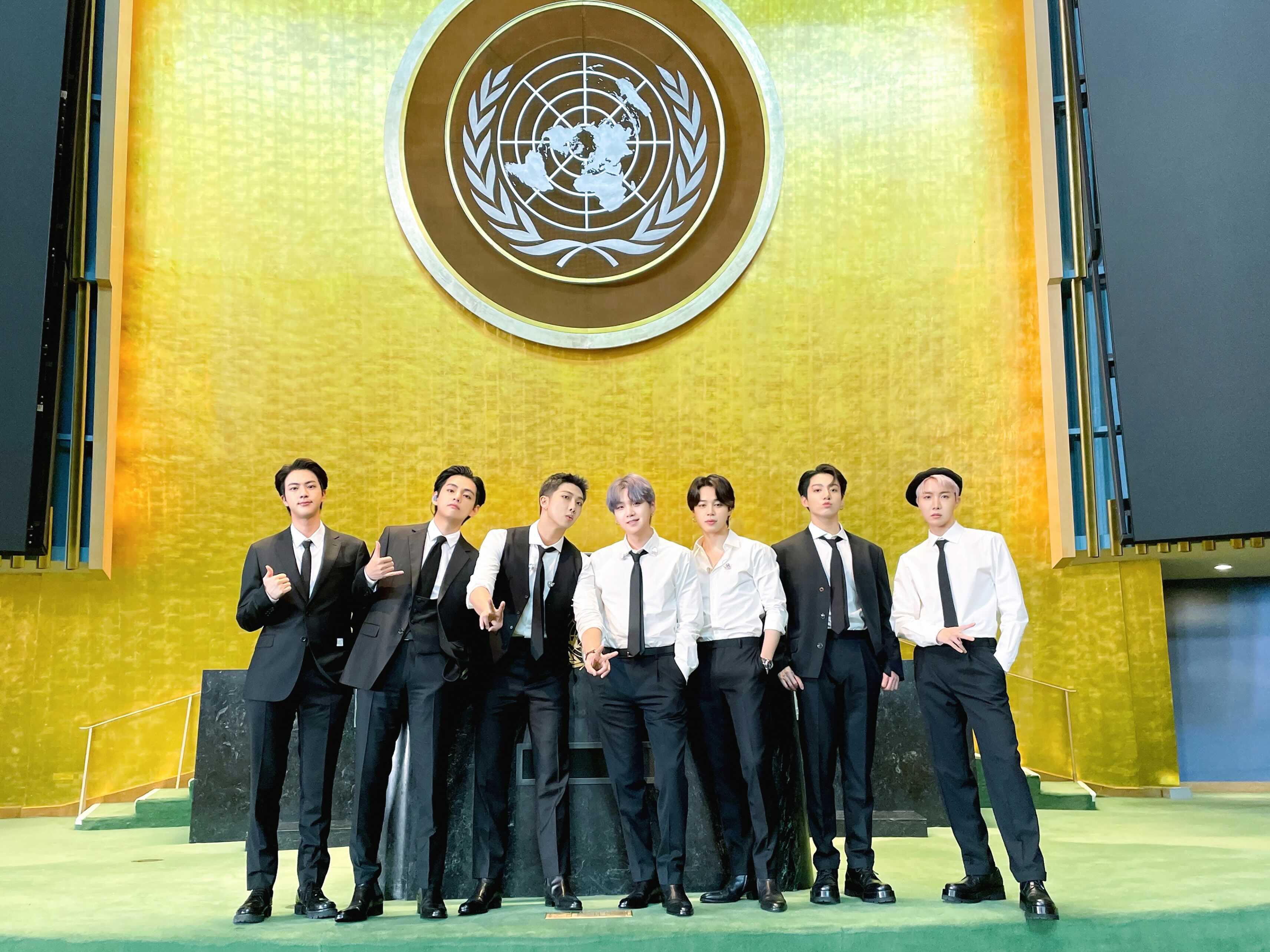 Earlier today a globally popular group BTS attended the 76th UN General Meeting in New York and they were introduced by South Korean President Moon Jae-In as the "artist most loved by the world."
In the speech, BTS RM shared a great message of hope, strength, and motivation. he said, "I hope we don't just consider the future as grim darkness. We have people who are concerned for the world & searching for answers. There are still many pages left in the story about us & I feel like we shouldn't talk like the ending has already been written."
As part of their presentation, they shared their stories about how they have made the best moments that they have now. They talked about taking the challenges and moving forward in the future. BTS also made sure to express themself on important global issues like global warming, and the importance of getting vaccinated.
In the meeting, they also showcased their pre-recorded dance performance on "Permission To Dance."
BTS also expressed gratitude and shared the stories sent by their fans in pictures and drawings as part of the Youth Today, Youth stories initiative by the UN.
This comes as the BTS's first duty as the newly appointed presidential first Special Envoy for future generations and culture. From now on they will represent and advocate for the younger generation and on the other side will also raise young people's awareness of the international issue.
Here is the full speech below!!