MET Gala 2021 is just around the corner and just like we also cannot keep our nerves stable and are all hyped up. It's that time of the month when all the OTT custom-made outfits are opened from the box to put on the desired celebs for the red carpet event. MET is undoubtedly one of the most celebrated fashion events or as we say the Oscars of the fashion industry. On the first Monday of May, makeup gets bolder and hairstyles get sculptural at the star-studded event. This year's MET is back after a long hiatus of 18 months due to the global pandemic. As much as we are looking forward to the guest, outfits, hair, makeup, and drama on the red carpet; we ought not to forget the last MET Gala of 2019 which left some of the iconic looks on the carpet. Not only the dresses but some celebs managed to impress us with their subtle and not so subtle makeup and hairstyle looks which complemented perfectly with their dress.
As the 2021 MET Gala approaches, we will be looking back at last year's best hair and makeup and not the dresses this time.
EZRA MILLER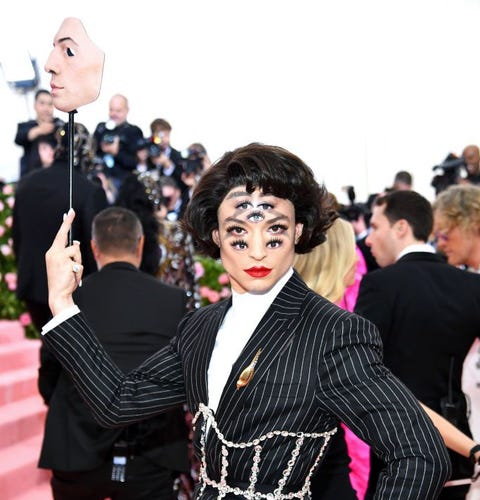 Ezra Miller turned beauty into an illusion with the power of makeup.
GIGI HADID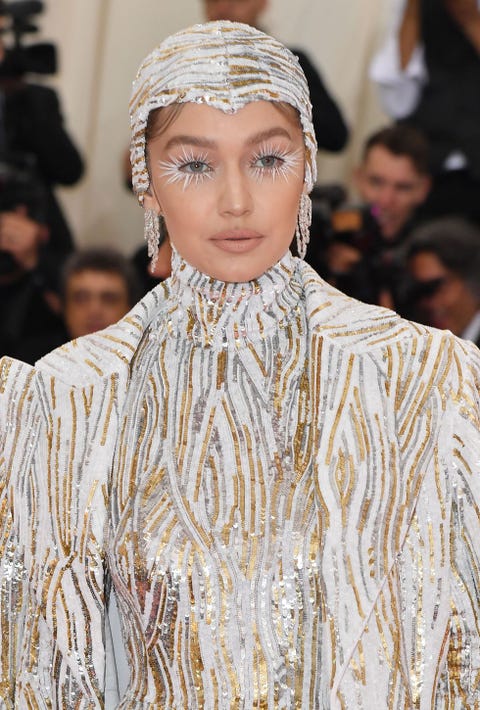 Gigi Hadid's iconic spidery eyelashes were the ultimate definition of dramatic and campy but with a soft color.
KIM KARDASHIAN WEST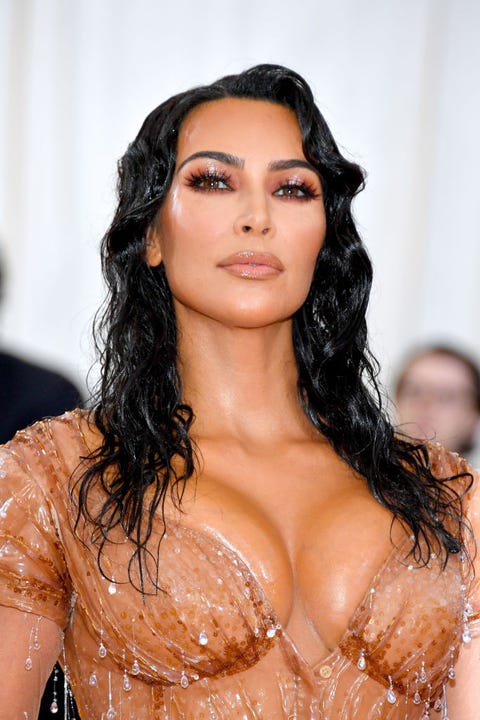 The sultry watery makeup and hair look that made head turns in 2019 MET was quite a task to pull off by hairstylist Chris Appleton.
HAILEE STEINFELD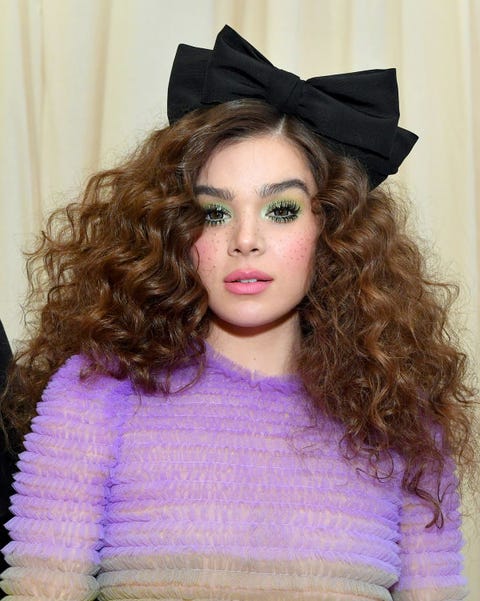 Disco hair, pretty faux freckles, and candy-colored makeup look! Perfect campy look pulled off by Carolina Gonzalez.
CAMILA MENDES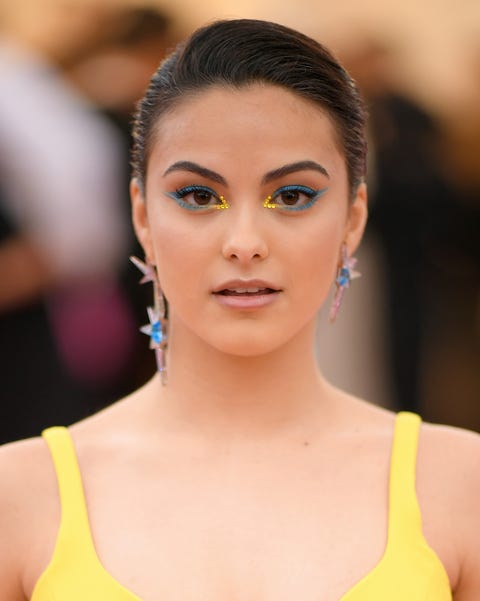 Matching your teal and yellow eye makeup look with your accessories and dress. 10/10
DAKOTA JOHNSON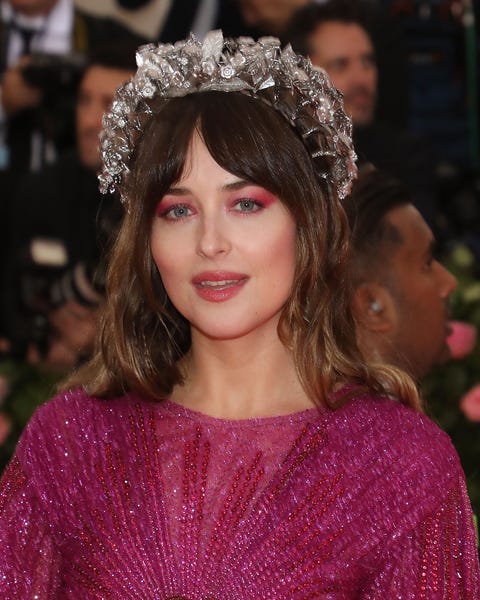 Dakota looked like a princess on the carpet with an oversized crystal crown and not-so-dramatic fuchsia eyeshadow.
PRIYANKA CHOPRA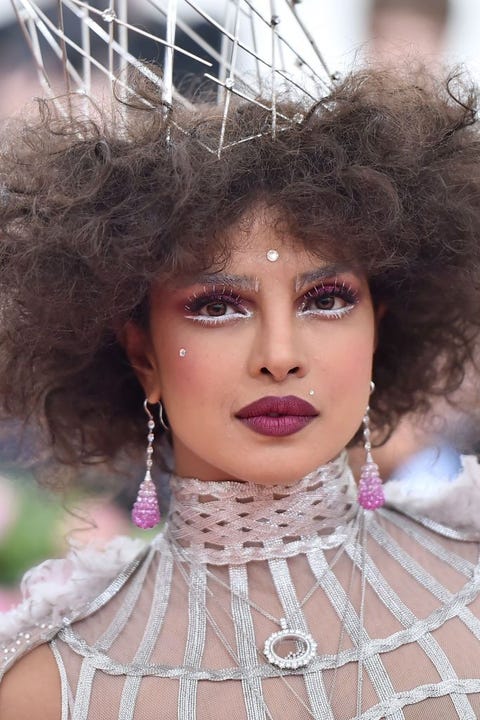 Although the look was quite controversial, Priyanka didn't lack behind as she completely aced the theme for the GALA with her dramatic eye, lip, and hair. Isn't CAMP all about drama!
BELLA HADID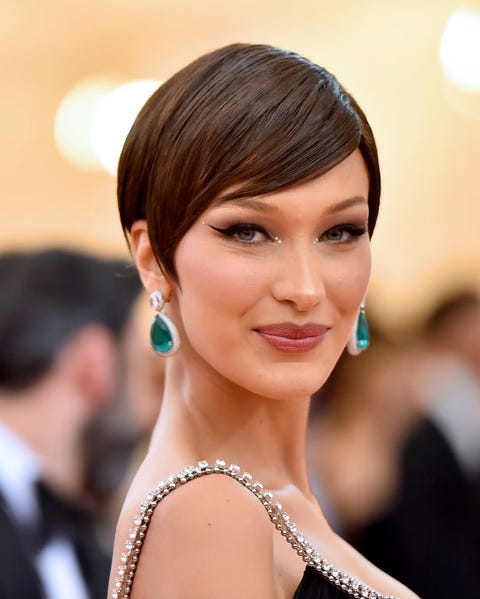 Supermodel Bella Hadid channeled subtle makeup with cat eyeliner and pixie cut wig which left us all wondering: why hasn't she cut her hair for real tho?
JENNIFER LOPEZ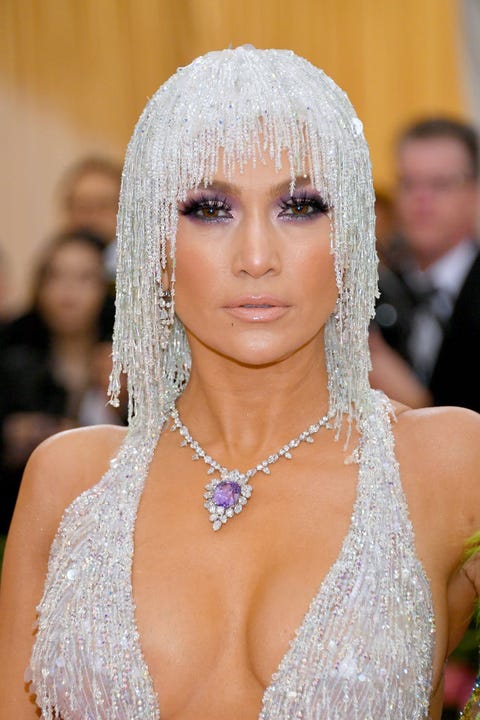 JLo made head turns with her sultry and smokey classic makeup for the day with an incredible beaded headpiece matching with her dress and accessories.
BILLY PORTER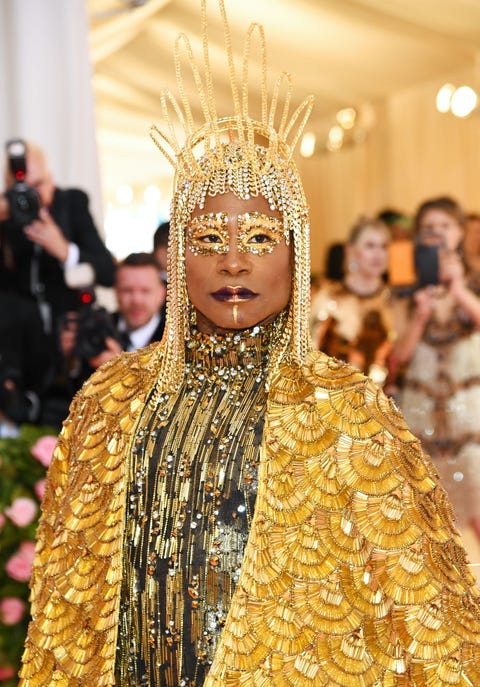 Billy arrived in a full-blown Egyptian-inspired look opting for golden makeup by the legendary Path McGrath.