Dr. Palash Sen and Euphoria Band are coming up with their most awaited and most designed album named 'SALE', Dr. Palash Sen gave us some random but important facts about this album: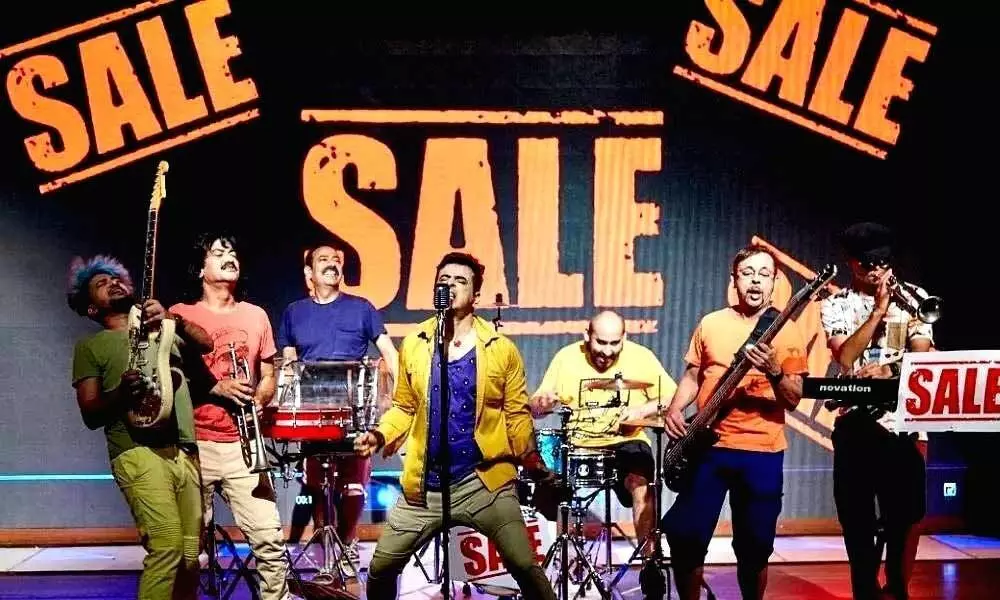 To start with, just wanted to know you that making of this album started 17 years ago, yes 17 years! The album comprises 7 Full Tracks, a video message from Dr. Palash Sen and exclusive BTS pictures of band.
SALE is the 8th album by Euphoria, composed of 7 songs that will take listeners on a ride across genres, sounds, styles, emotions and life experiences. Written at various points of time in Euphoria Founder-Singer-Writer Palash Sen's career, each song stands for a real-life story witnessed or felt by him and the band.
This is the first ever NFT by India's biggest Hindi Rock Band, an era when artists are able to do business directly to fans and sell their NFTs like they used to with self-produced CDs.
Here what Dr. Palash Sen says about the 'SALE':
1. We can call it a dream project! What's the actual thought behind this album?
Dream Project indeed! From the time we made our own studio, we have been making music everyday. One of the songs on the album, Kesariya Baalma was composed 17 years ago! The thought behind SALE was to put together a collection of songs that reflect who we are today, and with utmost honesty. Honest music always connects and real feelings resonate with real people. We do not Chase the riches or the glamour, but tomorrow when I meet one of our listeners at an airport or at a concert, I want them to tell me that our music touched their lives and made a difference. That is way more gratifying than getting 500 million fake views. That has been the Euphoria legacy for 23 years and SALE will carry it forward.
2. We've heard that each song is depicting a real-life story, what made you or inspired you to bring such stories into songs?
All of our songs have always revolved around real stories, incidents and people. All of us are actually surrounded by people who have gone through these things. Just like any true artist, we decided to immortalize these stories in our art. This is one of the main reasons that we have lasted this long, and people still want more. This has been our biggest blessing. Can't be more grateful than I am right now.
3. Euphoria's first-ever NFT, what's your thought about bringing this most awaited album as an NFT?
I believe that it is important to take our music to all communities. This will widen the outreach of our work to the global blockchain community and we certainly are looking forward to it. As seasoned musicians, we think it is essential for us to be a part of this movement. We come from a time when it was impossible to release an album without a label or a rich dad. NFTs offer a whole new distribution mechanism without affecting the artist's other revenue streams."
4. The NFT also includes a video message from you, what is it all about?
Like I mentioned above, gratitude. I feel we as members of society have to be grateful for the role that each and every one of us plays. We have worked really hard on the album, and we appreciate the fact that someone is contributing a part of their hard earned money to honor our art. Truly feels special.
5. What's the one special thing you would mention for the audience to reach out to this album?
This is their album. These are their stories. These are the questions they asked, and the answers they are looking for. In this big bad world full of commercialization, everything around us is on SALE. And to the right buyer, maybe LOVE as well.. or maybe not?
The album will be released on 14 September while the Primary Sale ends 2 days before public release of the album. It will be auctioned over a three-day period and will be available for bidders/buyers to own it two days before its public release.