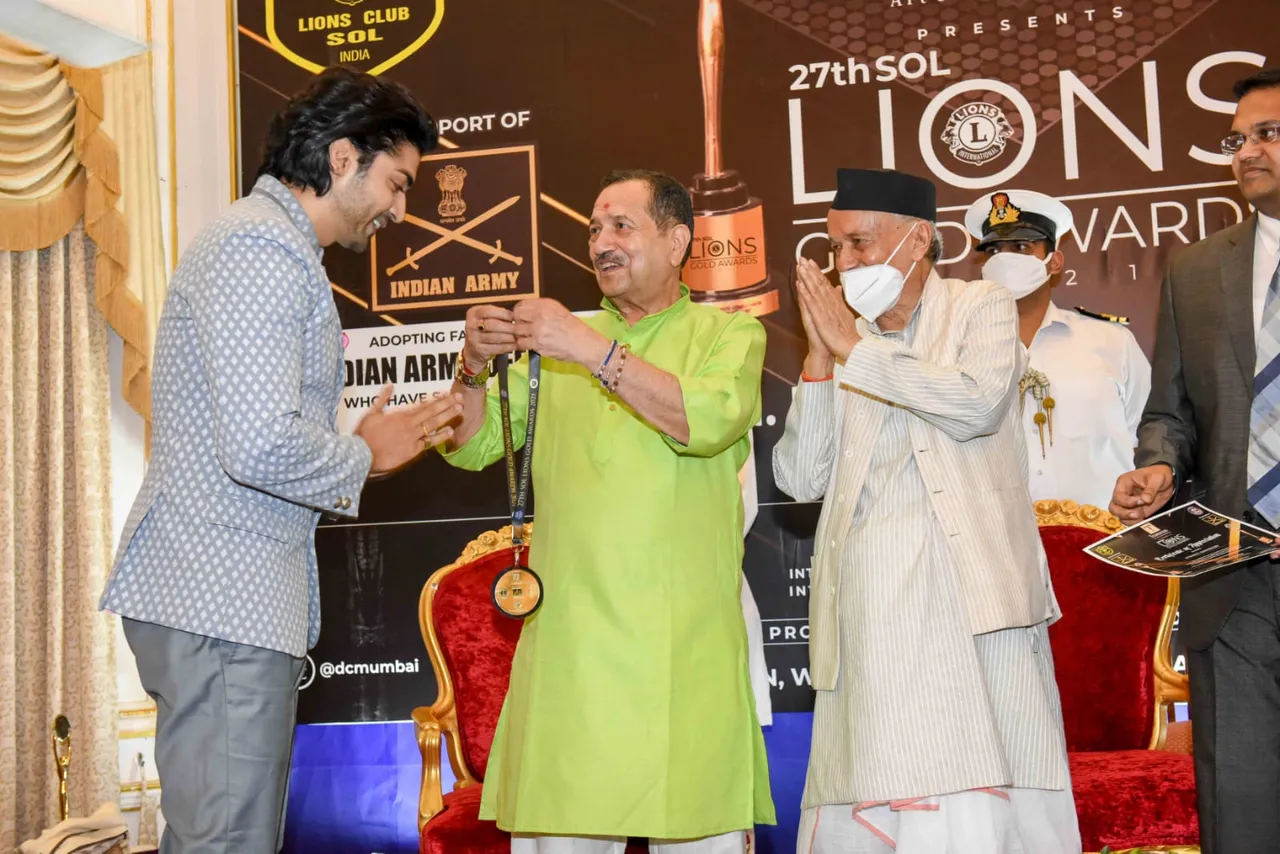 Gurmeet Choudhary is today a household name, not only when it comes to the young actor's projects and work, but also for his selfless and continuous acts of Philanthropy that have cemented his name as a COVID 19 WARRIOR. From arranging medicines, to building hospitals, to providing monetary assistance to families in need and even helping students finish their courses, Gurmeet is a true recipient of this award.
The award was bestowed on her by the honorable Governor of Maharashtra -Bhagat Singh Koshyari, at an event that took place on Tuesday at Raj Bhavan. Speaking on this honour, Gurmeet affirected that, "This award is really special to me and my team as our relentless efforts in creating a difference has been recognised. I would like to give the full credits to my team- our Covid warriors who have given their heart and soul in this cause. It wouldn't have been possible without their continuous support. I have been receiving awards for my work in films and television but this is the first time I have received an award for good deed and it's extremely special to me"
Well, if there us anyone who is worthy of this award then the name is surely Gurmeet Choudhary so kudos to this young and selfless man !