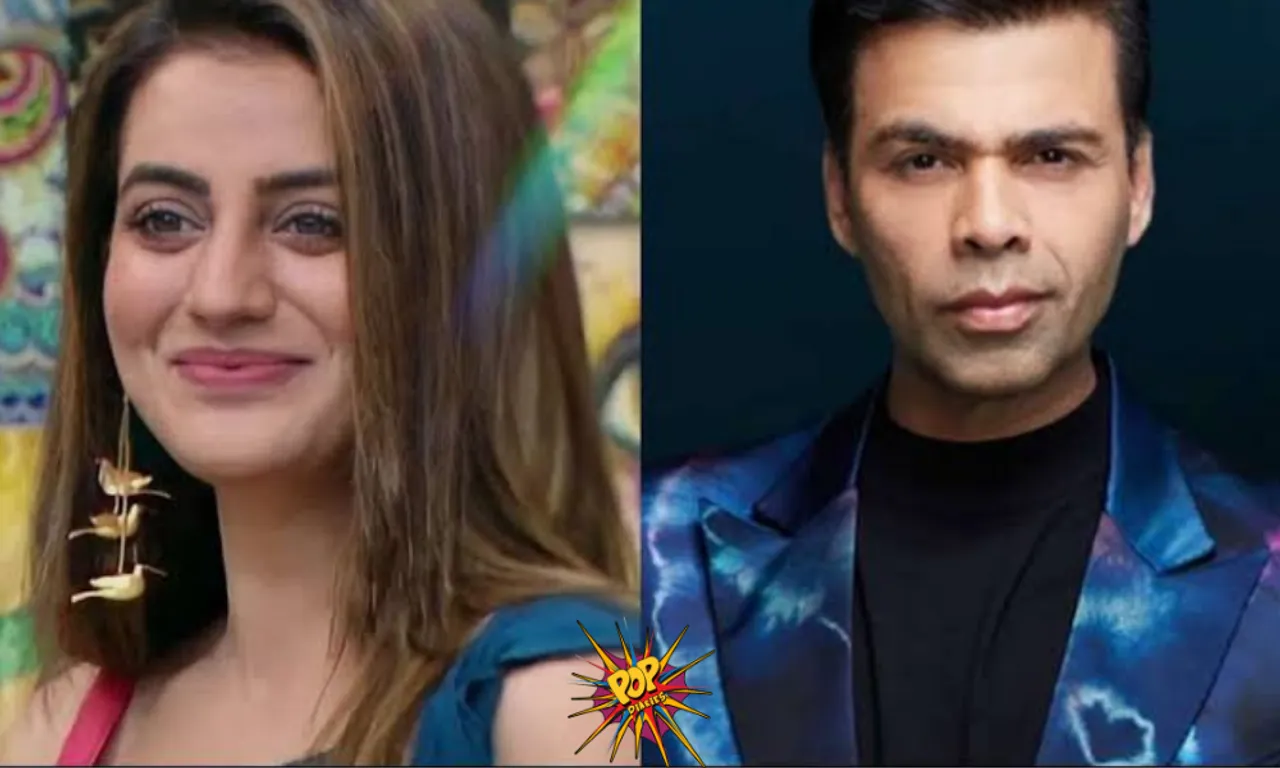 The Bigg Boss OTT house is brimming with high-voltage dramatization and insane battles. The Karan Johar-facilitated unscripted TV drama's computerized variant has turned into a hit with the crowd and fans are following the existences of celebs inside the BB OTT house intently. In the most recent Sunday Ka Vaar scene, Akshara Singh and Milind Gaba were disposed of. Presently, subsequent to going out, Akshara Singh has spoken with regards to how she feels her removal was pre-arranged.
AKSHARA SINGH SAYS BIGG BOSS OTT PLANNED HER EVICTION
In the most recent Sunday Ka Vaar scene of Bigg Boss OTT, Karan Johar astounded everybody when he declared that not one, but rather two hopefuls will be shown the exit from the house. He declared that Bhojpuri actress Akshara Singh and vocalist Milind Gaba had been expelled.
In a conversation with Bihar Tak, actress Akshara Singh spoke about how she felt Karan Johar was biased and that her eviction in the Bigg Boss OTT house was pre-planned. She said, "Mujhe lagta hai ye pre-planned tha ki mujhe ye hafte mein ya ye din nikal dena chahiye bahar. Toh inhone nikal diya. Wo bhi blame kar ke, 15 din pehle ki baat. Mujhe jaan booch k negative bana diya gaya aur inka pre-planned tha ki ye din pe isko nikalna hai. Toh sath me do logo ko nikal diya jaye. (Everything was pre-planned. They had decided before that they wanted to throw me out on this day or week. I was portrayed in a negative light and they pre-planned the exit of two contestants.)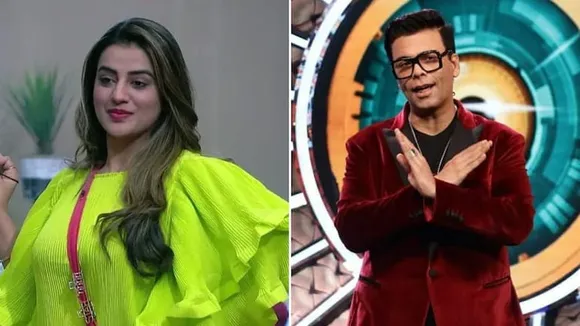 AKSHARA FEELS KARAN JOHAR WAS BIASED
Akshara Singh was inquired as to whether she concurs with her fans who guarantee that Karan Johar was being baised. Akshara gestured her head in arrangement and said, "Biased hai, biased hai…decison jo hai wo biased hai."
Karan Johar and Akshara Singh recently had a warmed contention. He had gotten some information about her improper remark on Neha Bhasin where she advised her, "Tang kholke baithna aata hai"
On the current week's Bigg Boss OTT just Raqesh Bapat and Nishant Bhapat have been saved from the end round.