Recently, we held a Jabra Fan quiz contest on the occasion of BTS's Jungkook's 24th Birthday where fans just had to solve the quiz and the winner gets the chance to write a letter dedicated to Jungkook. So we congratulate the winner of our Jabra fan contest from Mumbai Miss Sakshi Pawar (IG @sakshyyx) who wrote a letter that is filled with love, devotion, consolation, and support to our "Golden maknae" Kookie!!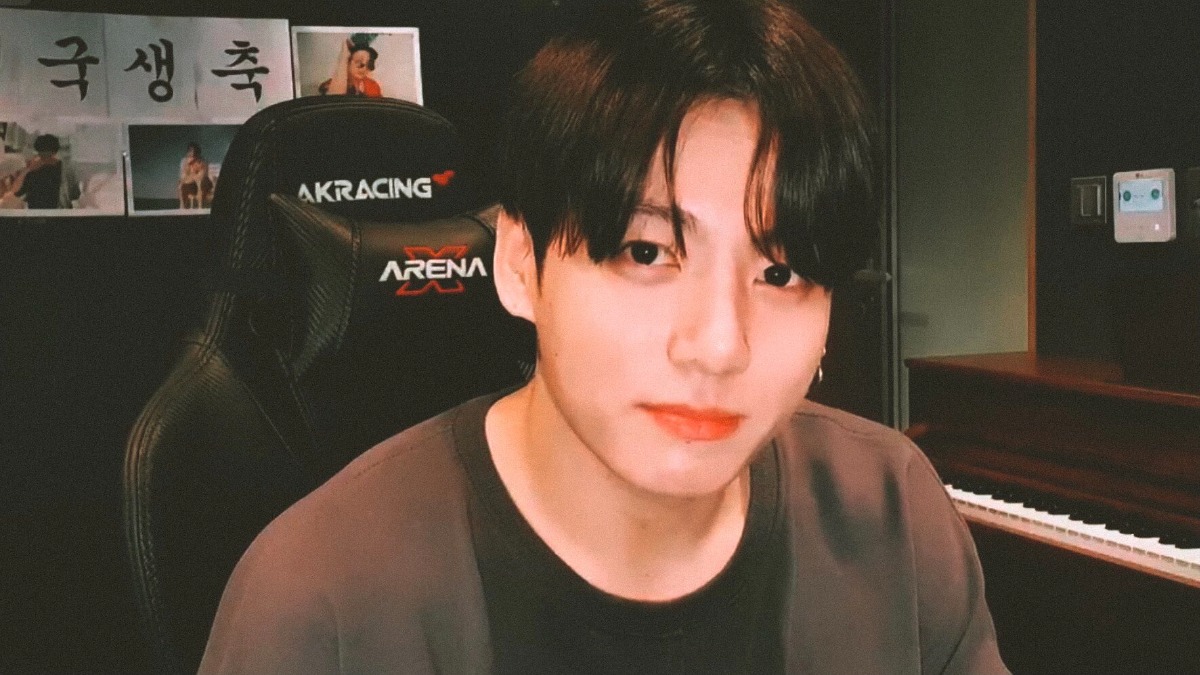 Here is what her letter says:
Hello, Jungkook-sshi it's your birthday today. It's the day you were born. The day the brightest star of the galaxy who would make the moon jealous of its shine was born. It's a festival for us today for you were born, but it shouldn't have been limited for a day because a gem like you should be appreciated every day rather than any one specific day. You should be celebrated every day.If comfort was a person it would definitely be you. You're all the kindness that is left in the world. You taught me how to love myself. You taught me how to chase after my dreams. You taught me to be kind, to be humble, to be forgiving. But most importantly you made me wanna live again. You gave me the strength to get through the same repetitive days. You are really the best out there. My safest heaven on earth. You make me cry tears of joy, make me cry of laughter and you make me weep for there's one in a million chance that I'd get to actually meet you and tell you everything that I have to say. You took my hand when I had reached out to someone for help, when people around me passed me by like a blur, you stayed. You were here, always. How could someone not fall in love with you? When you're the literal epitome of love? You're the light of ray at the end of this cold and dark path. You keep me going. Your voice soothes my soul. Your words heal my heart. Everything about you is so perfect that it turns the saying, "Nothing is perfect" into a lie. How are you good at everything you do? Like singing, dancing, rap, games, painting, and the list go on! Is there anything you can't do? I'm so lucky to have seen you grow from the cutest//shy boy you were to the handsome gentleman you've come to be. I'm so grateful for you've always been the same and unchanging no matter how many years have passed. You're still the same, with the cutest laugh that gives me butterflies. The big doe honey eyes that tell me everything's gonna be alright.The bunny smile that reassures me every time I fall, that it's okay to fall sometimes. There are some people in this world that are meant to give more love then they'd ever received in return. I guess you are one of them, you were born to give love and spread kindness. Your innocence, your purity, and YOU. I hope you never change. I hope you know that there's nothing about you that should be changed. We love you the way you're. With all your scars and flaws.( I highly doubt there are any)Thank you for making my days brighter, nights less cold and my heart truly smiles. I'll always be genuinely grateful to you for being who you are for that motivates me to be who I'm.I love you beyond my imagination and control. There aren't enough words to describe the love I've for you. For I could write books for you and they'd never be enough. Nothing can ever be enough to describe you. For you're so heavenly inside-out that leaves me awestruck and speechless. I PURPLE YOU. I hope you take care of yourself and that your life is filled with utter happiness and laughter for the rest of your life.

This letter of yours filled with love and consolation words will surely reach Jungkook soon!!