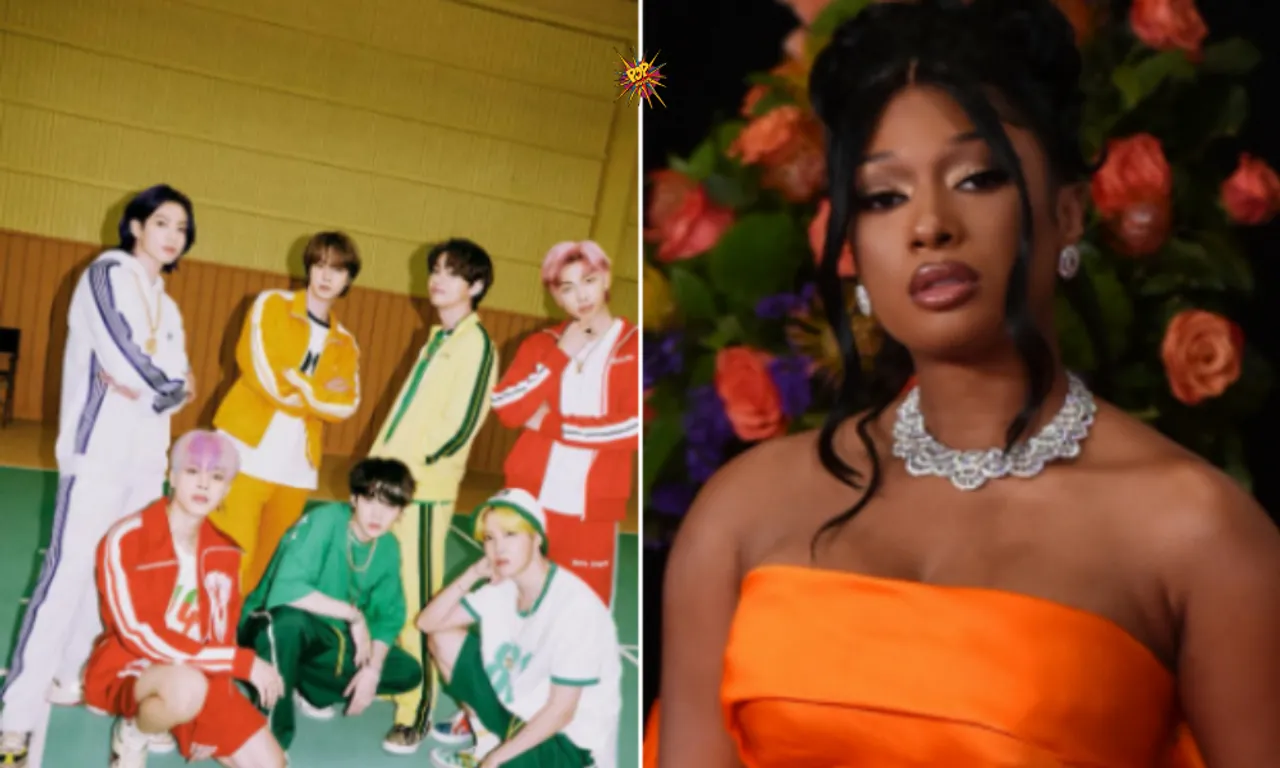 Recently BTS dropped their remix version of Butter featuring Megan Thee Stallion and has received a lot of love. And many more artists collaborations are there to come
There have been numerous stories of BTS collaborating with many well-known artists like Jennifer Lopez, Ariana Grande, Selena Gomez, and more.  On the note depending on a huge Indian fan base Bollowood life conducted a poll on Twitter asking ARMY which BTS x Celeb collaboration they are most excited about and guess what? Beating all the international stars, ARMY voted for Indian artist Armaan Malik.
On Twitter, Armaan Malik stated that he would definitely like to collaborate with BTS in the near future. He wrote, "Wow, just happened to come across this! Much love to the #BTSArmy and yeah it'll def be a lot of fun to do something with the boys in the near future." Well, we really cannot wait for this collaboration to happen. 
Another artist American Rapper Missy Elliot had also teased ARMY over a BTS collaboration. On Twitter, one fan requested to collab with BTS.
The fan wrote, "Please Missy just collaborate with BTS I can't leave this world without something of you guys……."
Missy Elliot stated that she is up for a show if the Bangtan Boys are ready for it. Guess everybody is pretty impressed with BTS and wants to have a collab.
Another artist who hinted at the collab was Chris Martin. This is a collaboration that fans have been wishing for all year. It all started when Coldplay personally gave BTS permission to perform a cover of their hit song "Fix You" on MTV Unplugged. This was a huge deal because Coldplay rarely, if ever, lets anyone cover their songs, that one especially, due to its meaningful message.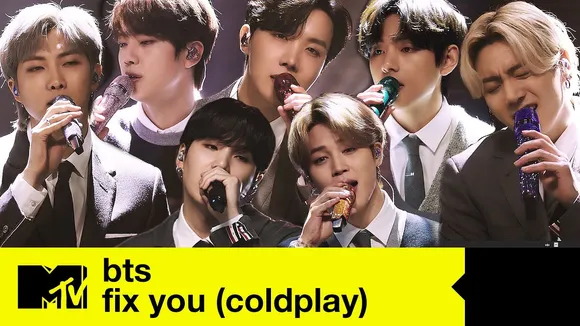 He not only let BTS perform the song, but they shared the video on their socials and released a statement of support. Since then, he appeared to have a great long-distance friendship.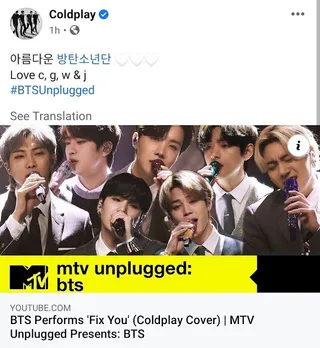 Fans thought that perhaps the polaroid in Jin's phone case might actually be a photo of himself with Chris Martin. He did hint that it might it's someone he has admired since he was young. He told fans that there is "good news" to look forward to about this celebrity…
Chris Martin himself has been spoken in favor of a collaboration with BTS! When he was directly asked if he would consider collaborating with them, he confessed that "I love them a lot, and so if the right song came along, I wouldn't ever say no."
Fans suspected that collaboration is happening after Martin appeared to guest on an upcoming episode of The Kelly Clarkson Show. A fan in attendance at the filming posted that they heard him sing Coldplay's new song "My Universe," which has yet to be released. She revealed that he also sang parts in Korean.
Chris Martin had previously said, "I love the fact that they are so huge and sing a lot in Korean. They don't always have to sing in English."
When Coldplay's tracklist for their new studio album Music of the Spheres was first released, ARMYs have been suspicious that BTS might be featured on a track. "My Universe" is specifically the song that many believed to be "ColdTan" as fans refer to the potential collaboration. So, to hear that this is the song Chris Martin sang, including in Korean, it's looking very hopeful!
Back in July, Big Hit Music responded to rumors of the collaboration between BTS and Coldplay. In their statement, they put simply, "It is difficult to confirm."
With each update in regards to this potential collaboration, it seems more and more likely. Considering Coldplay recently traveled to South Korea is also increasing the collab speculations!!