Earlier today BTS released the remix version of the song Butter featuring  Savage star Megan Thee Stallion and it is just amazing!!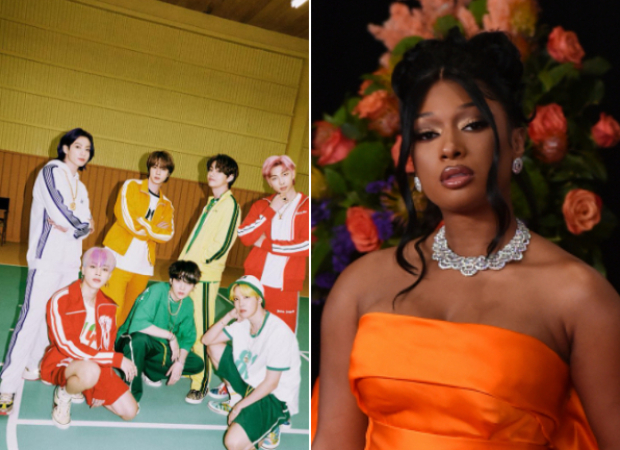 BTS's original track Butter has created waves across the world and has stayed on top of the charts for months now. Their newly launched remix of the song is on another level!!
The remix of Butter has new vocals by Megan, and it lifts up an already amazing song.
Megan's boldly rapping in which she said: "Now I need global entry to the shows I'm rocking." Over the infectious beat, she raps, "Smooth like cocoa butter / My drip more than a puddle / They know I'm the wave / Take over every summer." Ha just took the song texture over the top. Her inimitable rap, signature sounds are just top-notch.
BTS had previously dropped several other remixes of 'Butter', including a "Sweeter" and "Cooler" version of the song.
In May, after the main version of Butter was released it became the most viewed music video on YouTube within 24 hours and it seems like this new remix version will also crown on the YouTube and charts!!