In the recent TOMORROW X TOGETHER GLOBAL media showcase media TXT members were dressed in black suits and look so handsome. They gave an introduction about their upcoming repackaged second studio album 'The Chaos Chapter: FIGHT OR ESCAPE.'
'The Chaos Chapter: FIGHT OR ESCAPE.' tells the story of the boys that are frozen who are trying to adapt the certain changes in the world. In this album, the boys are on thoughts to either fight against the world or escape from it. They realized this because they meet fans who appears like a savior and recognizes them. This is just an unexpected reality and everyone has a different way of addressing it and here they will be express it by fighting or by escaping.
The package album includes three new tracks and eleven in total. The Title track "LO$ER=LO♡ER", "MOA Diary (Dubaddu Wari Wari) which is the first-ever song dedicated to the fans," and "0X1=LOVESONG which is Emocore's version of the previous love song I Know I Love You.
"LO$ER=LO♡ER" is an Emohook pop song with an explosive chorus and catchy hooks. It tells the story of a boy who made him a loser in the world's point of view but wishes to become a lover for you who is his only world and savior. This song is romantic and expresses the boy's desire and imposed to fight against the world as he will just fail or just escape with fans who are only the survivor of him.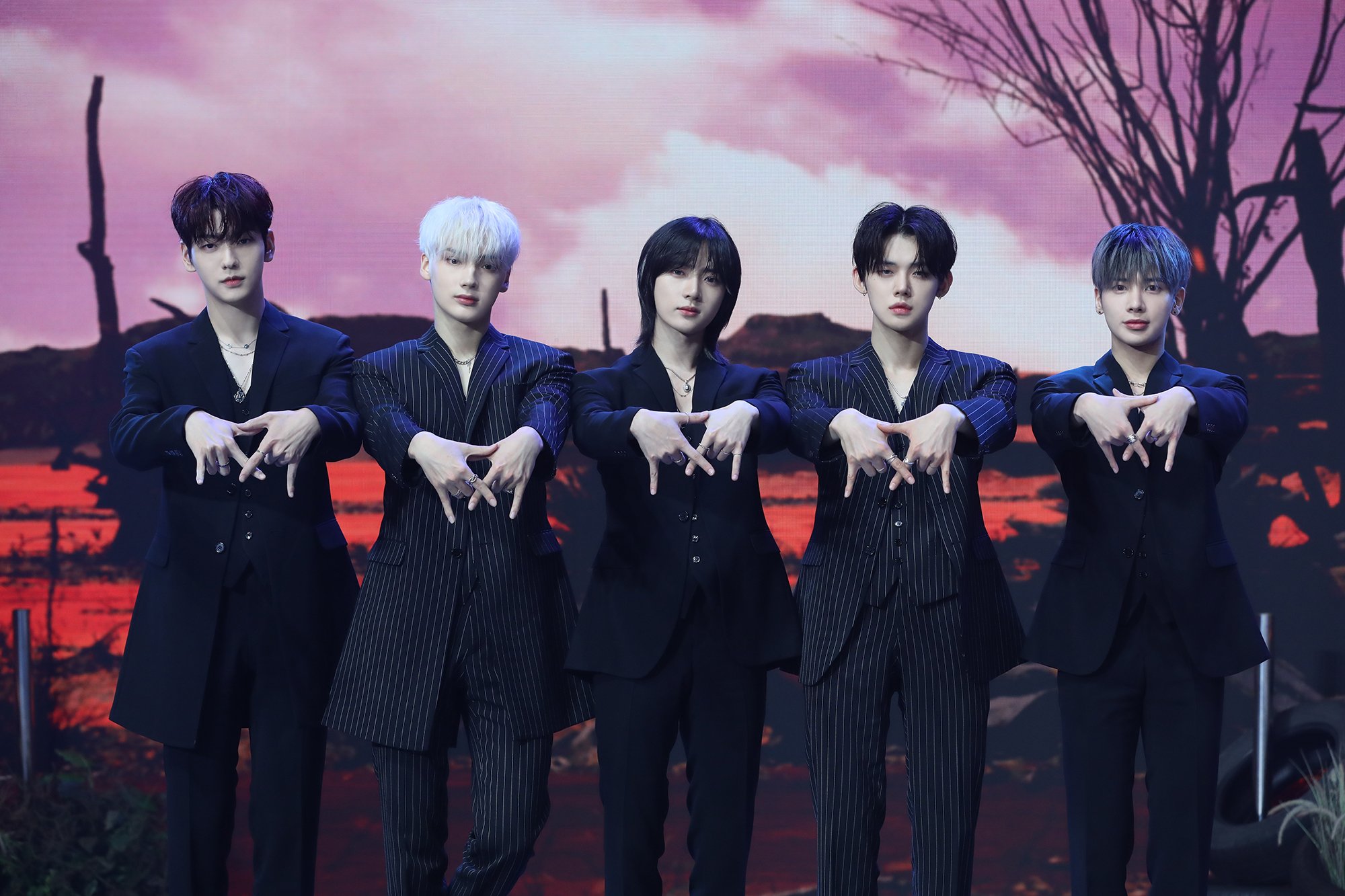 Yeonjun participated in rap making in this title track. He said "It was very meaningful because it was my first time participating in creating a title track. He was inspired by the series "The End of the Effing World & the idea of soulmates together at the end of the world. The rap part expresses the emotions and the cry of a lover.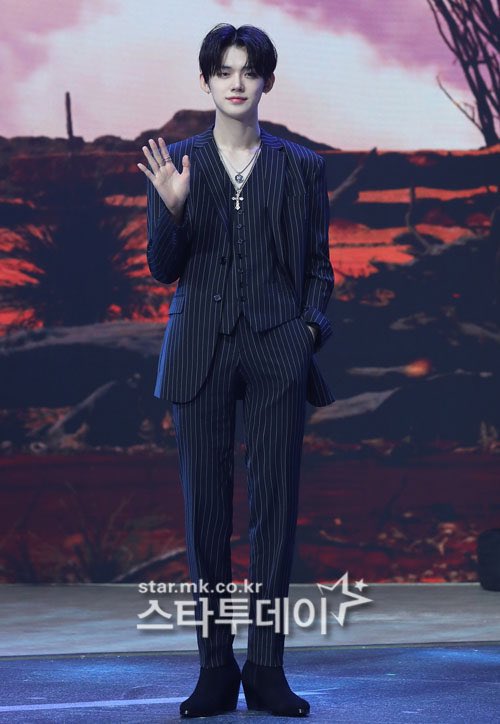 Other songwriters who participated in the songs are Billy Walsh credited in works with Justin Bieber and The Weeknd and producer Louis Bell (credited in works with Post Malone, Camila Cabello, 5 Seconds Of Summer, Selena Gomez, and Taylor Swift).
Beomgyu shared a little story that they have used the guitar for the guitar sound that was given by Scooter Braun as a gift to the CEO Bang and it was an honor for them.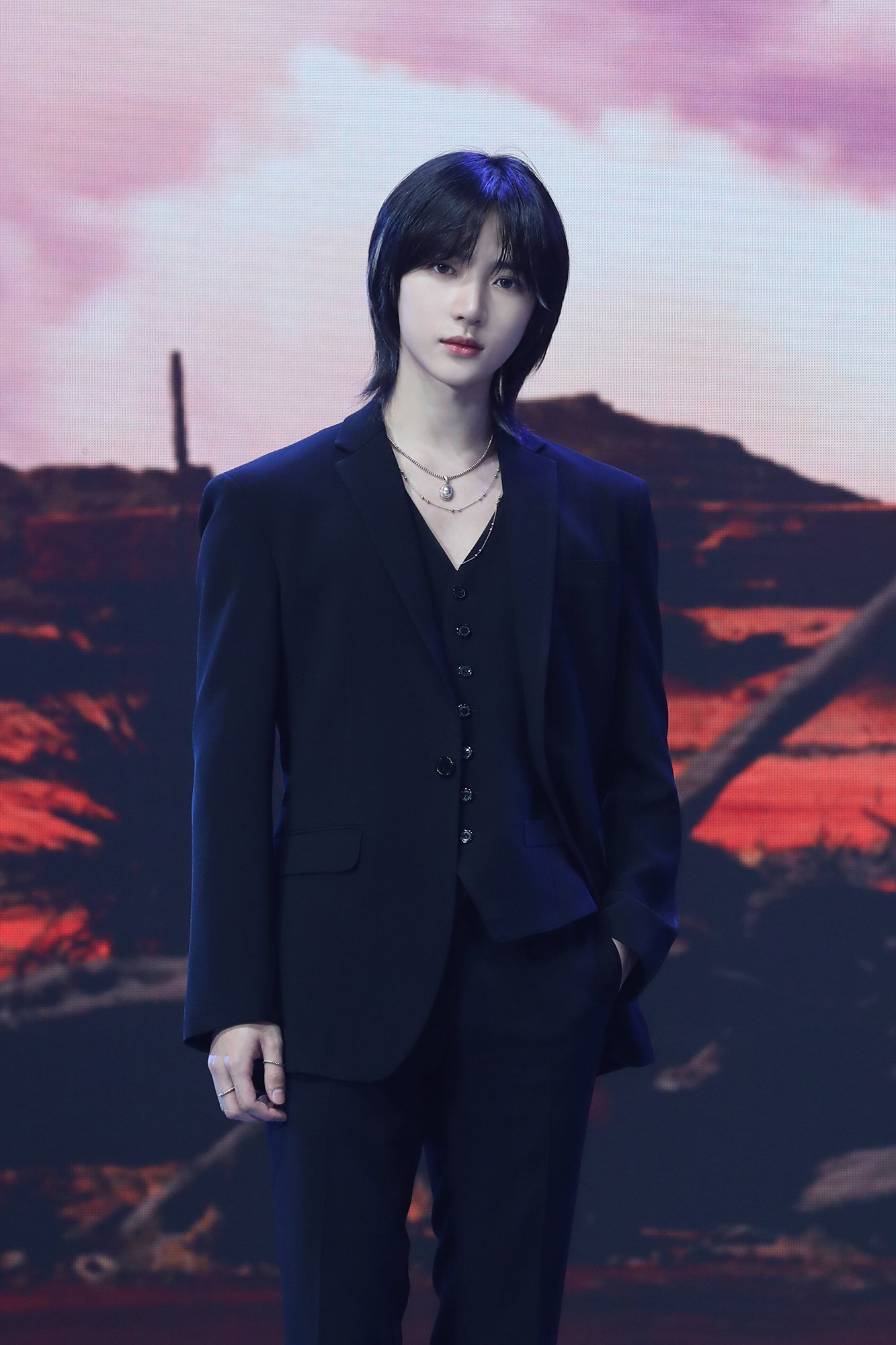 The members also shared the album theme also includes Gen-Z's ideas about money, capitalism, and the way the world consumes young people with this burden. Taehyun expressed his point by stating about how young people face reality faster now and that's why Gen-Z are smarter with investments.
While talking about they would fight or escape, Yeonjun said that "Lately I feel very pressured when people say we could only succeed because of our label. Of course, we could become strong by growing inside the company but we always try to overcome this pressure by setting strict standards for ourselves. Instead of avoiding these pressures, let me work hard even if takes time. With good music and performances, we can prove that our hard work pays of. My way is to fight slowly and steadily.."
MOA Diary (Dubaddu Wari Wari) is a song dedicated to TXT's fans who have supported them through thick and thin. In this track, the band logs their everyday thoughts and feelings in an "exchange diary" with MOA and experiences magic in the sharing of their emotions. The song's lyrics were penned by the five members.
While talking about this song Soobin said, "We tried to write as us, the members of TXT. Some might think it was a little unique and cheesy, but I think that is our strength and charm and we figured that's why MOA likes us."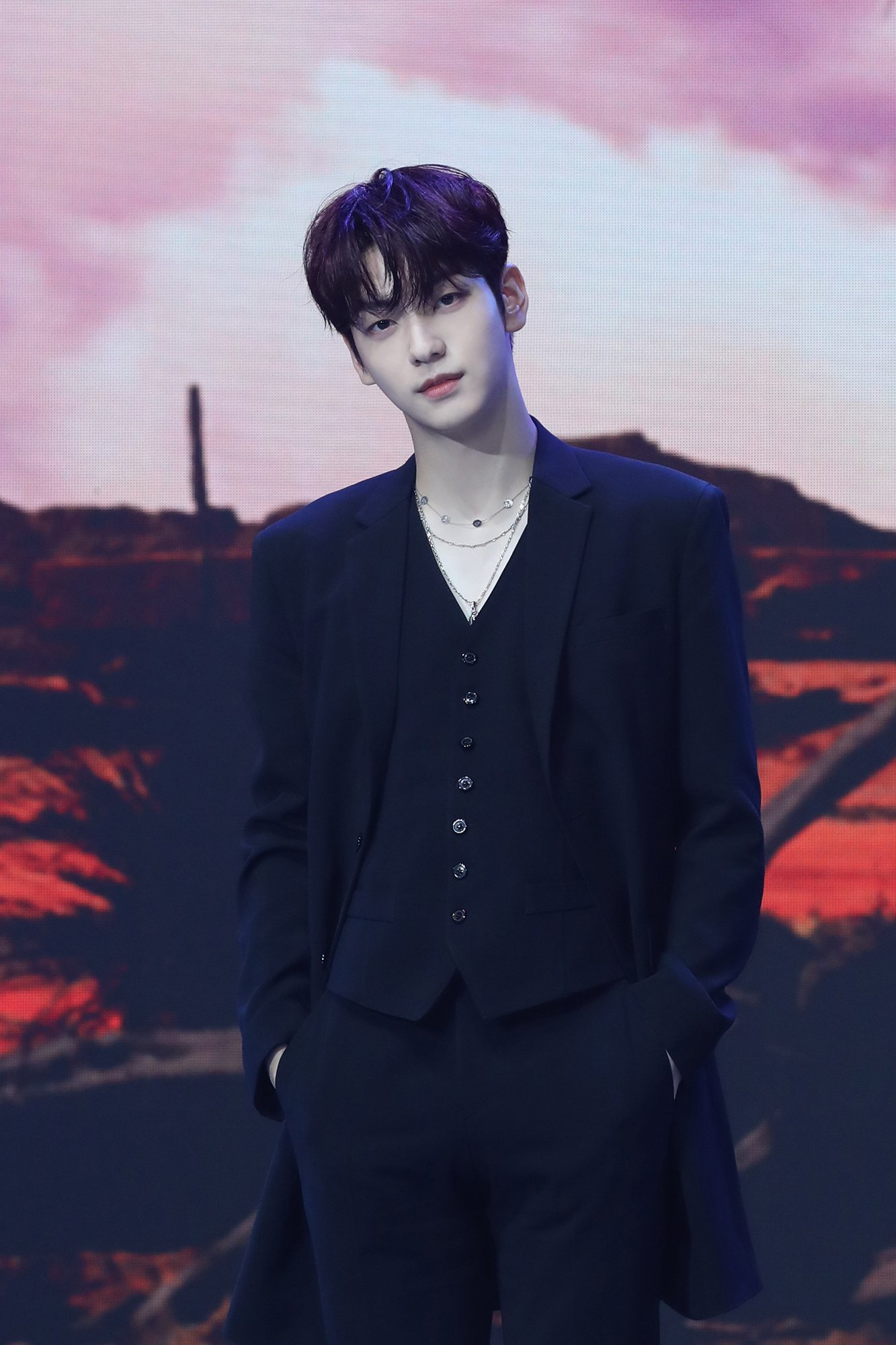 Huening Kai said, "We wanted to express the path we walked with MOA until now. I wanted it to be an upbeat song where we can enjoy with MOA. I hope our fans feel happy seeing us onstage and hearing this song."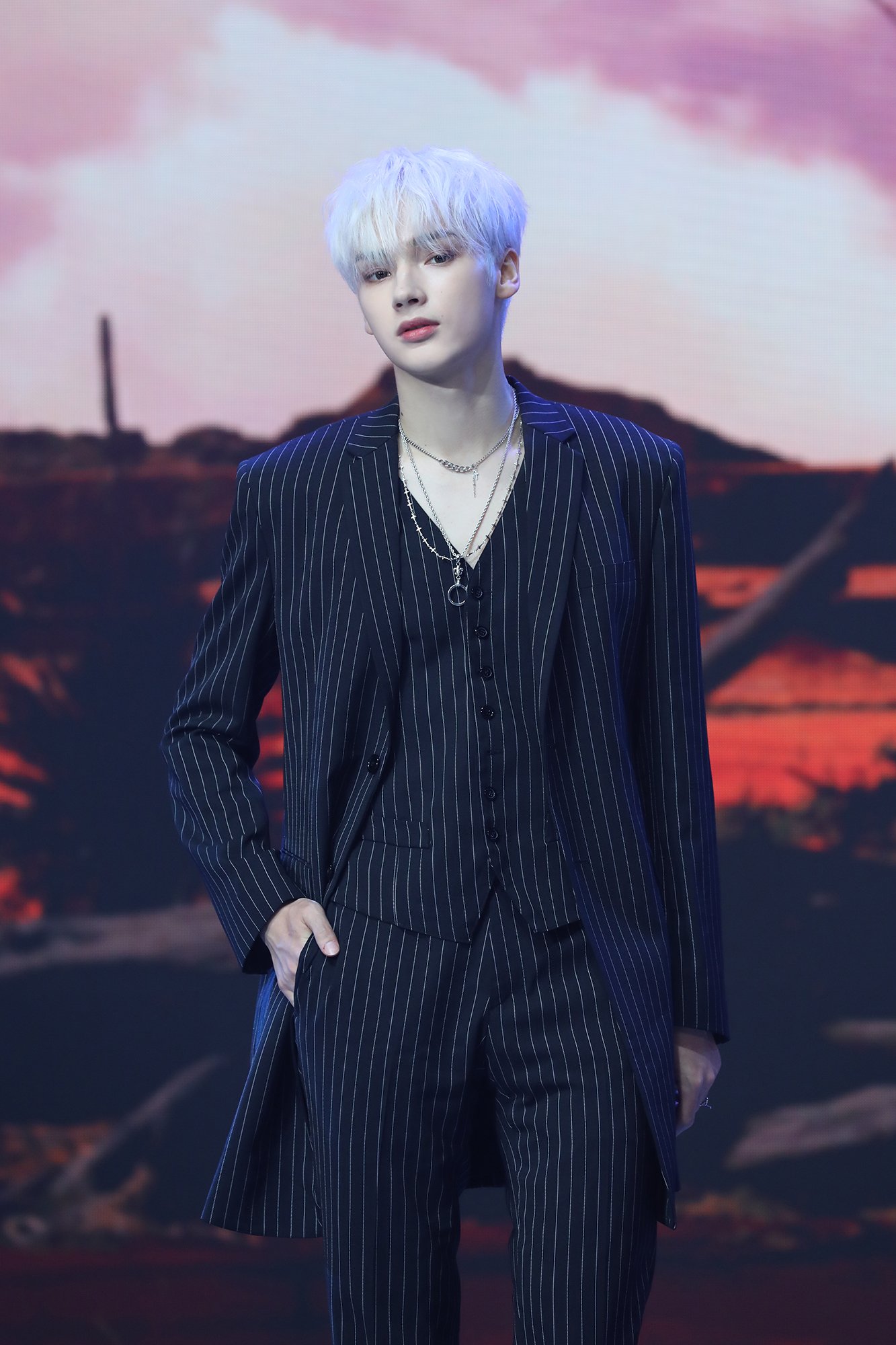 While talking about title track LO$ER=LO♡ER Huening Kai said, " I think the title is something that resonates with a lot of people. You want to love but you're also afraid… We live in a time where it's difficult to meet face to face so all these phenomena are evidence of wanting to love but not wanting to be hurt."
The members also showcased the music video which is extremely powerful. The overall lyrics of the song are emotional rollercoasters and has so much nostalgia packed in it's almost making us cry.
The MC says he was really taken aback by the song, choreography, synchronization, and the way TXT looked. We also got a preview to listen to all the new tracks.
With the powerpack performance, all members were still catching their breath as they sit down to answer press questions.
Soobin: I think stories with sincerity and empathy are most important. We want to become artists that can express our emotions through music, music that people our age can relate to. We want to be artists that can represent the younger generation.
Beomgyu said "A lot of listeners our age relate to our music and content because they contain our own stories. But I think we talk about emotions everyone feels at least once in their lifetime as they grow."
Yeonjun: Hearing news about BTS of course made us happy and motivated as well and it's great and energizing to have such a great artist close to us. Of course, we do feel pressure at times but I don't think there's a way to avoid it. As I said earlier, we set strict standards on ourselves to overcome that pressure and I believe that we can prove our hard work pays off with good music.
Members also about being Gen-Z and how it translates into their albums.
Taehyun says the themes come in organically because it's about their own lives, their own thoughts about the world.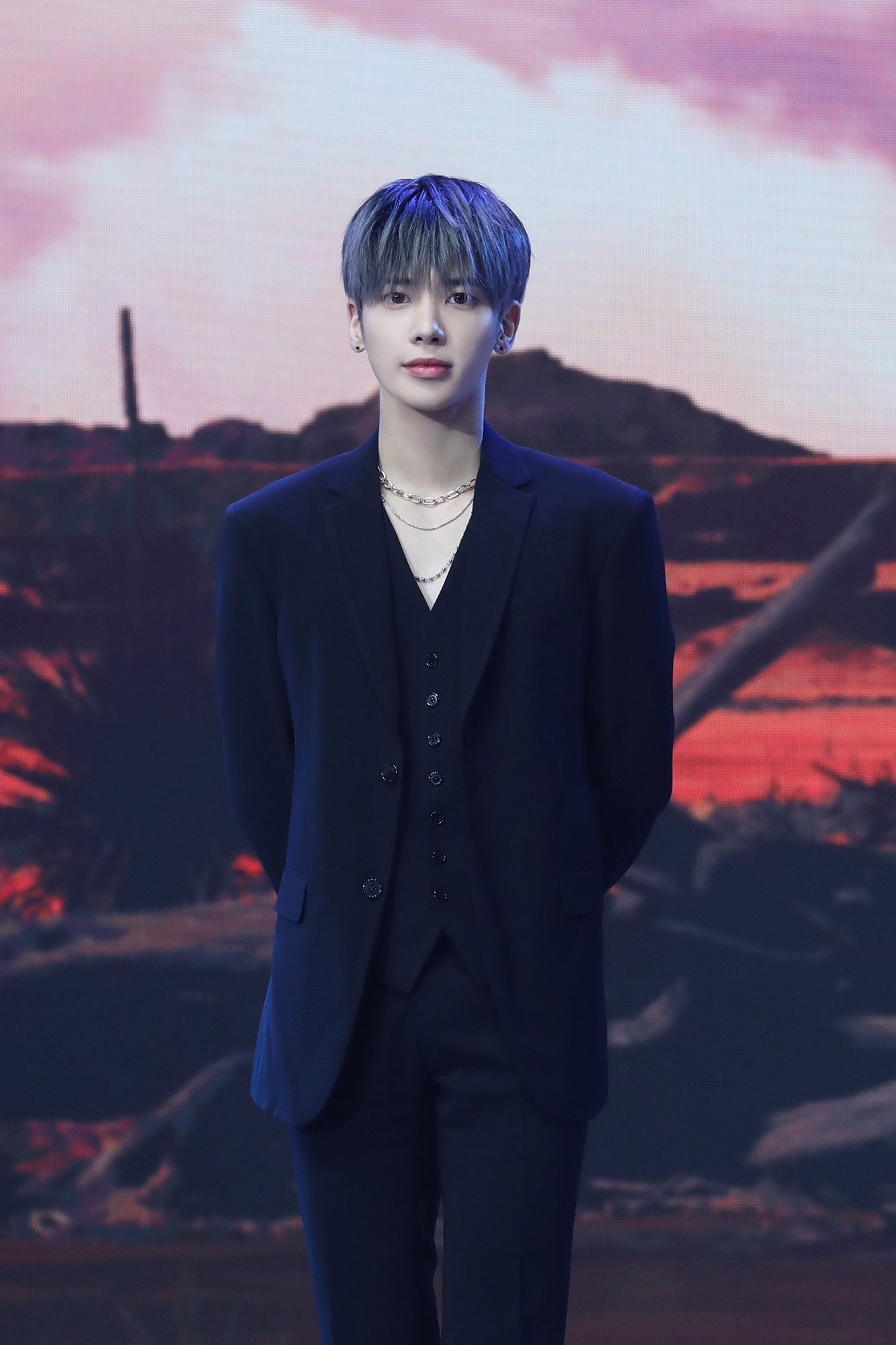 Yeonjun also answered the question about feeling pressure from BTS' success SO gracefully!
While talking about MOA Diary HueningKai said that all five members wrote their own lyrics and then they chose the best ones for the song. He says he personally thought about the past, like notes in his diary, moments with MOA, their messages, and the journey till now.
The album is set to drop today at 6 pm KST (2:30 pm IST).
The total tracklist of the album is below!!
TRACKLIST:
01. LO$ER=LO♡ER
02. Anti-Romantic
03. 0X1=LOVESONG (I Know I Love You) feat. Seori
04. Magic
05. Ice Cream
06. What if I had been that PUMA
07. No Rules
08. MOA Diary (Dubaddu Wari Wari)
09. Dear Sputnik
10. Frost
11. 0X1=LOVESONG (I Know I Love You) feat. Seori (Emocore Mix)