Happiest Birthday to one of the beautiful and versatile actresses Lee Sung Kyung!!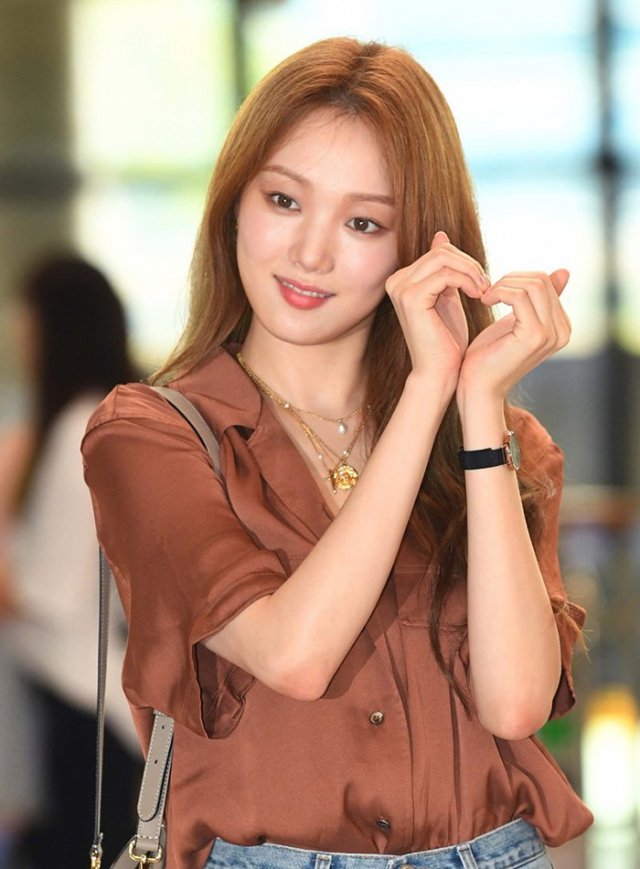 Before starting her career as an actor Sung Kyung was a model and before her modeling career she was already known as an ulzzang, a term for good-looking people on the Internet. She is one of them who has an outstanding fashion sense. She is a star that shines with a versatile fashion style where ever she goes. Here are her top 5 adorable fashion looks that will give you aww!!
Lee Sung-kyung's pretty yellow mini-frock and orangish-red purse is just to adorable like her!!
2. Lee Sung-kyung perfectly combined monochrome and bright colors with black tank top with black edges, blue jacket, fancy skirt with a low cut in the front and long cut in the back, and a pair of black high heels and socks with a red stripe pattern.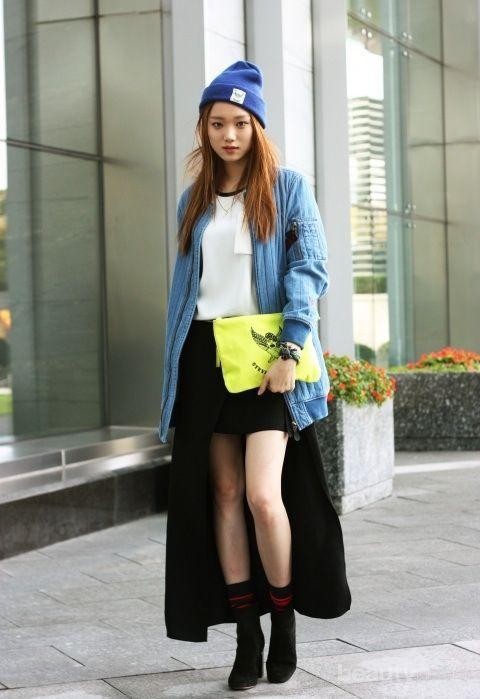 For accessories she wore blue beanie, gold-colored necklace, rings on her right index and pinky finger, and various kinds of bracelets on both of her wrists.
3. Lee Sung-kyung is glowing with a white tee and coat with a smiley pattern along with a dark blue tulip skirt and a pair of black wedges and dark blue socks.
She kept the simple accessories by wearing tiny earrings, a necklace, and rings.
3. Lee Sung-kyung is looking cute and lovely withthis floral one-peace!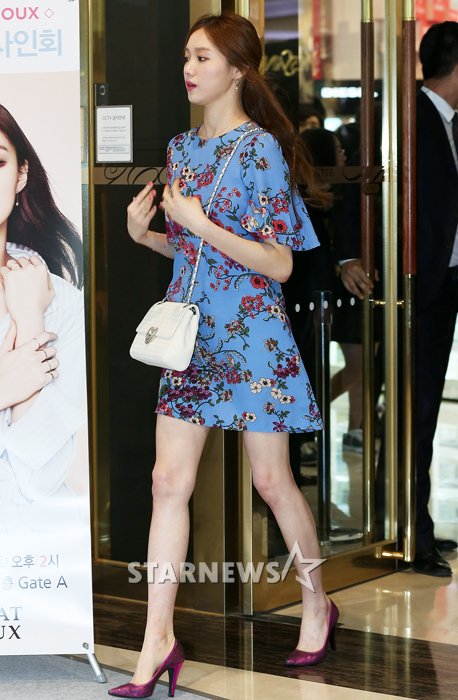 She perfectly matched the look with a pair of small earings, purple stilettos and with a white sling bag.
4. Lee sung-kyung fashion is just out of the box. Here she has wore a blazer with a dark grey mini tight-skirt. She has tuckled the blazer on her waist with a black belt.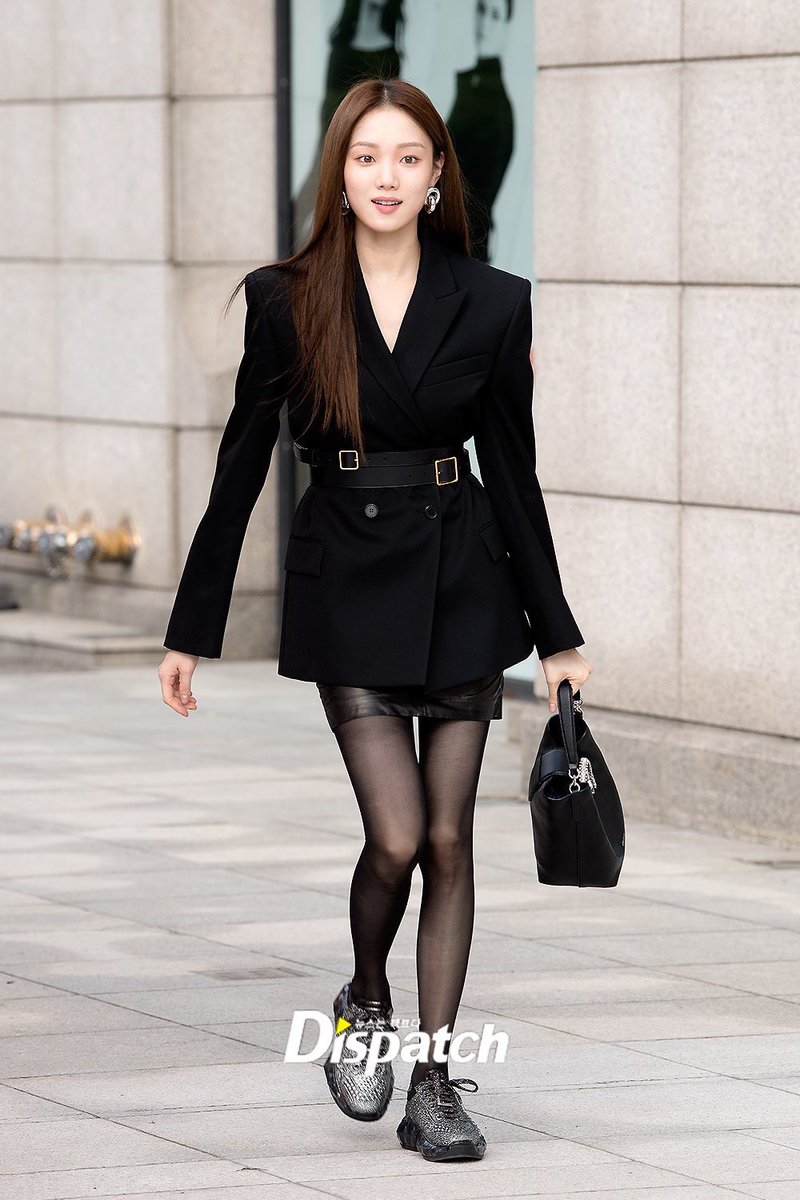 Her heavy studs, black purse and her grey gem sneakers is totally giving her shimmery look.
5. Lee Sung-kyung has wore a beautiful ruffle layered cold- shoulder black top paried with white light black lining plazo. Her earings are making her over look more gorgeous!!