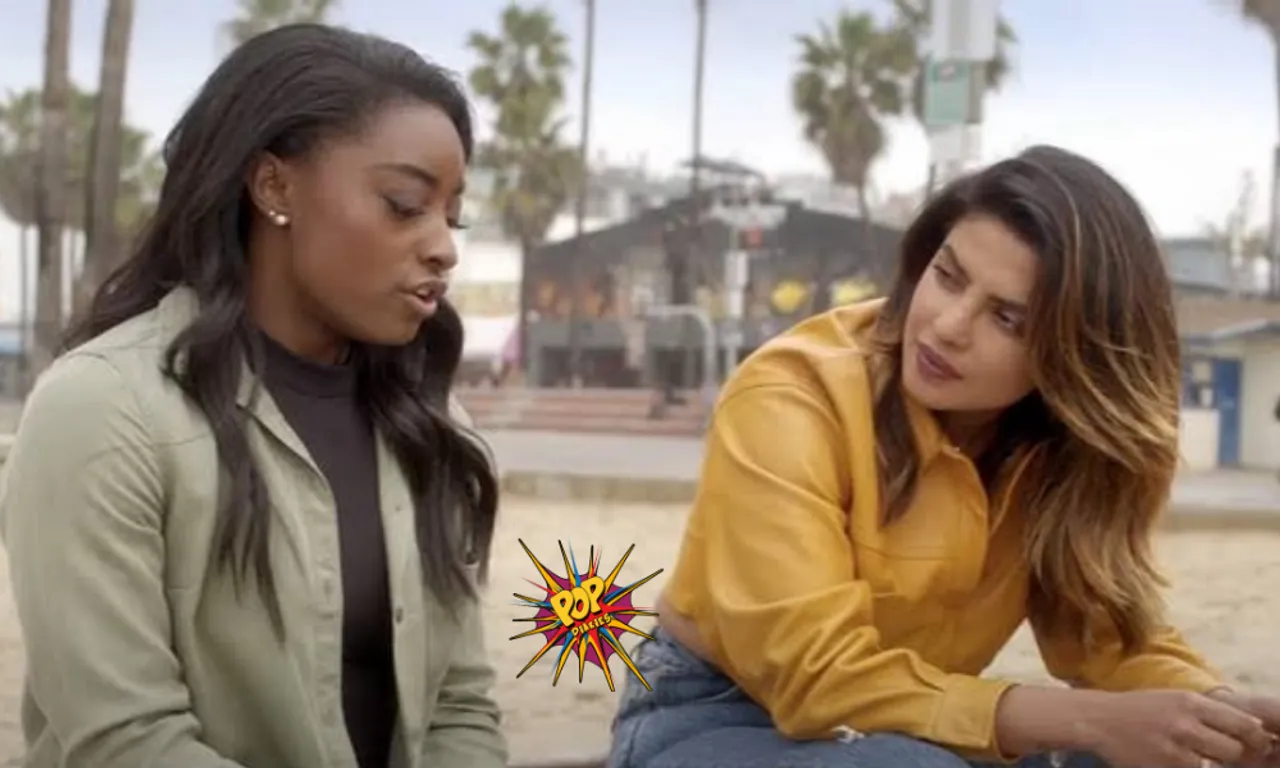 Priyanka Chopra, Deepika Padukone and other celebrities have extended their support to Simone Biles after she withdrew from the Tokyo Olympics. The gymnast took this step due to concerns over her mental health.
Simone Biles is one of the most acclaimed gymnasts. She withdrew from the final of the individual all-around gymnastics competition at the Tokyo Olympics. Simone took this decision due to concerns over her mental health. Several Bollywood celebrities, such as Priyanka Chopra, Deepika Padukone, Alia Bhatt and Varun Dhawan extended support, taking to their social media handles.
Priyanka Chopra shared a clip of an old interview with Simone Biles and wrote a note appreciating her decision. The actress called Simone a 'role model' and thanked her for normalising putting mental health first.
"Role model, Champion @simonebiles I had the joy of getting to know @simonebiles a few years ago, and she blew me away then with her vulnerability and self awareness. Simone, yesterday we were reminded why you are truly the GOAT, and why nothing supersedes taking care of ourselvesbody AND mind. I cannot fathom the impossible pressure you all perform under, but knowing where you need to draw the line and step away - TO CHOOSE YOURSELF - is most important (sic)," wrote Priyanka.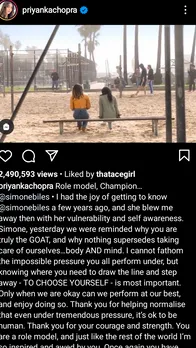 While Deepika Padukone and Alia Bhatt penned notes to Biles to show her support: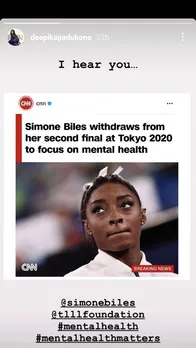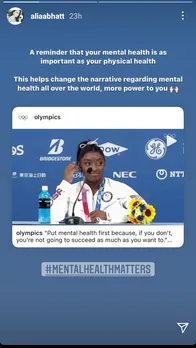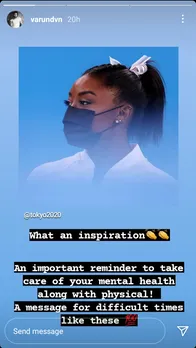 Not just Bollywood celebrities, Simone Biles' decision has been widely appreciated by the sporting community as well. Simone Biles withdrew midway during the Artistic Gymnastics team final at the Tokyo Olympics on Tuesday.