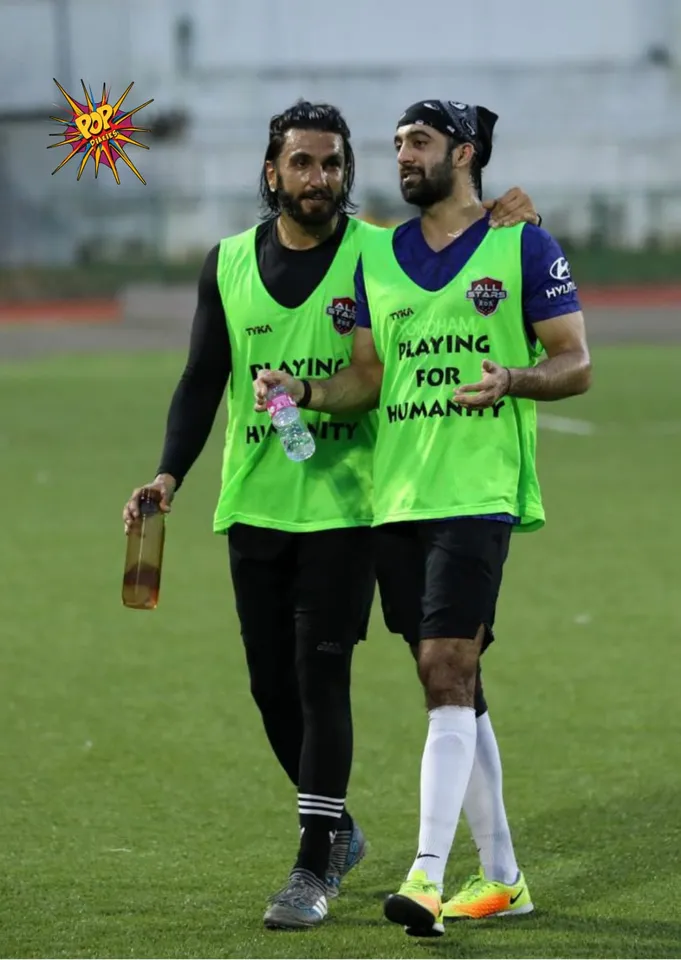 Armaan Ralhan is an avid football player. He has been spotted time and again over weekends playing football with other celebrities. Recently, he was seen on the football ground bonding with none other than Ranveer Singh. The two actors had worked together in the Aditya Chopra directorial Befikre. It was Armaan's debut film, and he shared a warm camaraderie with Ranveer. It was wonderful to see that the two of them share the same bonding even off-camera.
Armaan Ralhan was seen chatting with Ranveer post an intense match. Armaan plays regularly with the All-Stars football team, and this time Ranveer also decided to come over for the match. They both have a similar interest in football. Armaan and Ranveer were seen hugging each other after the match ended.
Even before, Armaan Ralhan had said in his interviews that Ranveer and he have always shared a friendly bond.
It was lovely to see Armaan Ralhan and Ranveer Singh bond and have some fun time post their match. Their on-screen and off-screen bond is what audiences are looking forward to seeing more often.