EXO's Suho enlisted in the military last May as a public service worker to fulfill his duty as a South Korean citizen. Since then, EXO-Ls have been patiently counting down the days until his return, with very few updates for over a year.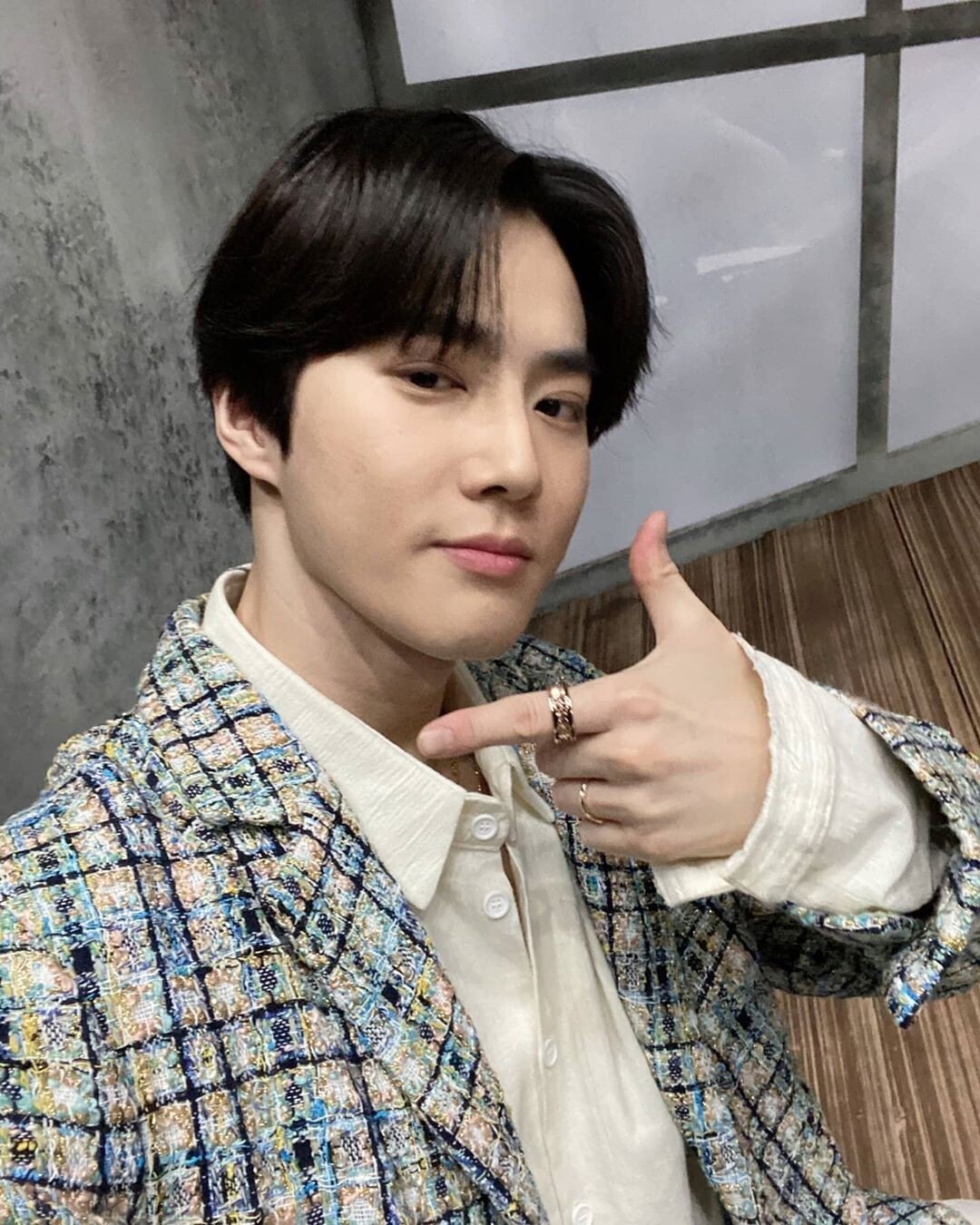 On 15th July Suho finally posted not once, but twice to his Instagram story which gave fans a surprise and was absolutely overjoyed.
The first image was a breathtaking pink and purple sunset with a rainbow poking through the clouds plus the caption, "Thought of you EXO-L." The second was a screenshot of EXO's "Smile On My Face" paused at exactly 3:07.
What makes the second image especially meaningful is how that point in the song is Suho's line, where he sings "원한다면 나 있을게 있을게 여기 이대로 나 있을게 내가 있을게" which translates to "If you want me to, I'll be here, I'll stay. Right here, like this, I'll be. I will be the one to stay," in English.
EXO-Ls all over the world have been sending their love to Suho on Twitter!!