Bollywood
Birthday Special : 5 Things We Would Like To Gift Jaya Bachchan On Her Birthday
Jaya Bachchan celebrates her birthday today and the iconic actress has been always trolled for her antics at events.
Today is the birthday of one of the most talented artists of B-Town, Jaya Bachchan who is easily that one actor who intimidates every paparazzi member with her reactions and savage replies. The Internet is filled with videos of her giving it back to the media showing various phases of her mood from being angry, annoyed and even rude at times. Here are a few things we would like to gift her so that she maintains her cool like a pro…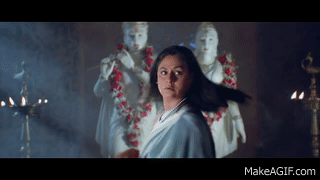 Stress Ball : This might help her reduce anxiety and anger at events whenever she is asked any discomforting or stupid question from the media. Jaya Bachchan can use this stress ball to cool her off and reply with a smile! Damn effective we must say!

Phone A Friend : Well, she hates the paps and the media clearly. They ask her inappropriate questions and it is obvious that she wont like it. Also, she is quite honest we must say and she is not politically correct as well. She can call her loved ones in place of dealing with the people she doesn't like much! Works for you Mrs Bachchan?
Sunglasses : Well, a good pair of sunglasses would easily be the best gift for Jaya Bachchan. She can wear them and her complaints for the flashes coming right onto her eye from all the DSLR's of the photographers will be gone and she can happily pose! Yayy!
Navratana Oil : To keep his wife 'thanda thanda cool cool' and away from all controversies, we must say this to Amitabh Bachchan that he should gift his wife a full supply of the well-known Navratana oil for her birthday gift so that she is as cool as a cucumber everywhere!
Coconut Water : Jaya Bachchan always bursts out at people whenever she is out and about be it watching the films or be it during events. And we can blame it on the scorching heat as well as it adds onto Jaya Bachchan's boiling temper. Well, what better than a cool glass of coconut water which will keep maintain her cool and will help her ignore the paps like a boss!
Jokes apart, we love how brutally honest she is and we would like her to be as savage as she could like how she always have been after all, all those videos give us non stop entertainment! Here's wishing Jaya Bachchan, a very very happy birthday!
Read more here…