Entertainment
Amidst #MeToo Movement, Another SHOCKING Name Being 'Sajid Khan' Adds To The List Of Predators As Saloni Chopra Accuses Him Of Sexual Harassment
Who would've thought that the maker of many blockbuster comedy films, Sajid Khan, is actually a sexual abuser. Accused by his once assistant director, Saloni Chopra, here's her terrifying #MeToo story: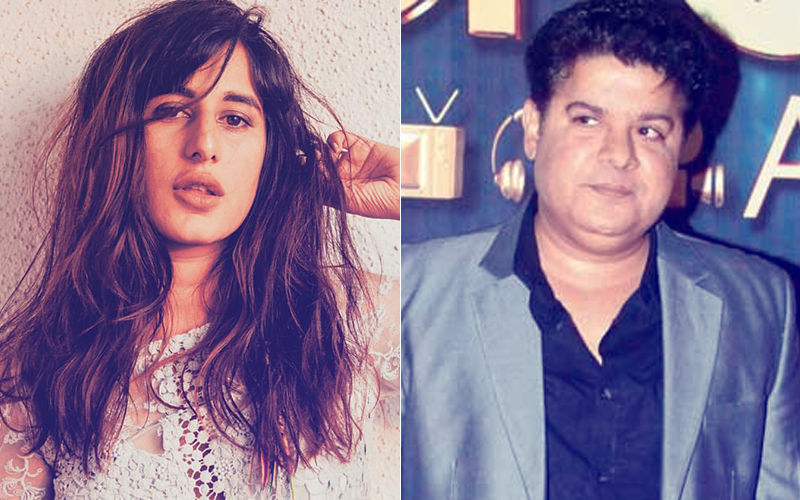 Well, after Alok Nath, Vikas Bahl and Nana Patekar, the name Sajid Khan doesn't quite really surprise you, but the extent of his disgusted actions definitely shall shock anyone. Recently, the director's once assistant director Saloni Chopra accused shared her #MeToo story at the hands of this man.
When Saloni Chopra first got interviewed for the job of an AD (Assistant Director) for Sajid Khan's film, the man asked her about her sexual experience, of she's ever been sexually abused or she will ever get a breast job. Well, the interview might've passed on Saloni Chopra, but it left her crying after.
After she had joined the job regardless, Sajid Khan told her that more than an assistant director, she was HIS assistant. Saloni also wrote that Sajid would often call her at odd hours and ask her what she's wearing and has eaten or ask for her bikini pictures to analyze for her acting career.
Saloni Chopra further added that at times Sajid Khan would comment on how she lacked sexiness enough to give her that 'Oomph' factor. While talking the worse about his then-girlfriend, she alleged that Sajid would touch his genitals and ask her to touch them. While recounting another disgusting incident, Saloni Chopra stated that once Sajid even went on to ask her to lift the skirt of one of his film's female actor. She would be furthermore humiliated by him with comments on her breast and ass being non-existent for her to be an actress.
She wrote further that one night when yet again called her, she being irritated straight off asked what he wanted and if it is sex then she is ready to get it done and over with so that he will just back off after that, and leave her alone. However, the director called her 'naive', stating that she is a fool if she thinks casting couch is a one-time thing, he furthermore added that he wants her as his own 'little bitch', doing whatever he asks of her.
The next time she went on a film's set, she was asked to wrote an interview for him that would be published on that day. Sajid Khan suddenly asked her to spread her legs for him, Saloni Chopra refused. He then, further went on to insult her that he couldn't get a boner with her because she was that unattractive, while touching his genitals again. Saloni concluded her statement writing that, it was the last straw and she had enough, she threw the laptop and left the workstation.
Seems like the list is never-ending of the predators that have sexually harassed and abused the ones with no power to cry out for help. Alas, this #MeToo movement was definitely in the fates of Bollywood industry. We're at a point where none of the names nor stories surprise us anymore, however this particular one got us disgusted and shocked! But, are we ever going to come around to punishing these power abusers sooner than later.