Bollywood
How I Wish Ranveer Singh Was My Best Friend OR May Be He Is One For Me Already!
Ranveer Singh, the day I saw you on the big screen , it was a Band Baaja Baarat moment for me. You know that bread pakoda never really seemed that appealing until I saw you sharing that with Anushka with the cutting chai and being that raw for a hero of a mainstream commercial YRF movie.
Coming back to my wish, I really want you to be my best friend because technically I cannot list down all my reasons but since its your birthday today, here are few which really sums up my feeling in the micro-tiniest little way possible…
1. You are the energy ka dukaan 
With you by my side as my Bff, I will never run outta fuel. It will be always be a high on energy interaction with you without any dull moments and whenever I will feel a little drained I will have you to look upto.
2. Always leaving a smile on my face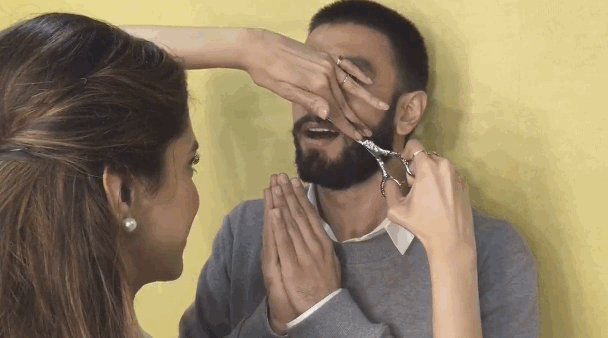 Ranveer, Oh, Ranveer…. have you ever realized how you make me smile when you do those charming romantic scenes with your heroines or that cute bromance your male co-stars or simple crack me up with your wicked & wacky interviews. You leave a smile on my face always and that is enough a reason to make you my BFF!
3. Motivating, Encouraging And Humble
Even though you're supremely successful, you are always fan-boying your competitors or your seniors in the industry. Always giving them the deserving respect and staying grounded to your roots. Now who wouldn't want to be friends with such a guy?
4. A hot bod and a fitness freak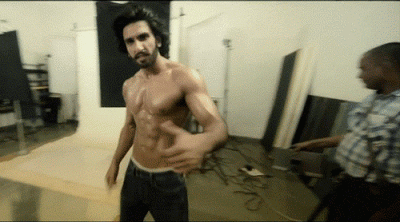 There's no denying that you are a fitness goal. With such dedication, you will surely make sure your friends stay fit and healthy and honestly, that's a goal for me since a long time, so here's an obvious reason again.
5. A probable lover boy with so much romance in his eyes
A friend who knows the meaning of true love is a blessing in disguise. They say if you know love, you know the universe and with you I see that in your eyes, every time.
6. My shopping guide and fashion stylist
You have the most weirdest yet the most happening fashion sense. With that kinda swag and style, I would love your advice whenever I am shopping or dressing up for the party. Woot Woot!
7. Never a dull party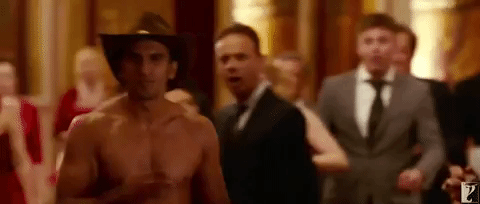 Ranveer Singh, we know how awesome you are when it comes to being people's person. How amazingly you socialise and involve everyone and that's why a person like you becomes instant party favorite. And I would like to keep you always!
Well, I know it is a bit difficult to have you in person as my best friend but thanks to movies that it has almost bridged the gap that today atleast you can do everything that a best friend does without literally doing it for me indivisually but for all your fans collectively.
This birthday all 'I' (collective Ranveerians) wish you a very very very Happy Birthday! We love you way too much, the way you love us, the way you entertain us and the way you make us believe that a little madness streak must not be lost. Thank you for being you, The Zany Ranveer Singh!