Hollywood
Here Are Some Surprising Facts From Emma Watson's Life That Will Change Your Perspective Of Her!
Today's a special day because it is the 28th birthday of none other than the lovely and gorgeous Emma Watson.
Emma Watson isn't just Hermoine from the world's best fantasy series Harry Potter. She has proved herself to be much, more than that alone. Maybe that's why there are a lot of surprising facts of her life that we weren't quite aware of.
But that shall change today, and so will your perspective of Emma Watson. Well then, without further ado, let's begin!
Here are some very interesting facts from Emma Watson's life:
1) Emma Watson was only six yrs old when she started performing, yet without any proper guidance or experience.
2) Emma has always valued her education over everything else, yet never undermined her passion for acting . She would attend school in the morning and audition for small plays on the weekends.
3) Still, without any professional backing, Emma landed the break of her career in Harry Potter series, wherein she passed eight audition rounds for the most loved character Hermoine Granger
4) Although most would leave education on the sidelines for their passion and career in entertainment, Emma never gave up her learning. She is literally the real-life Hermoine Granger. She was admitted into Brown University, an Ivy league school.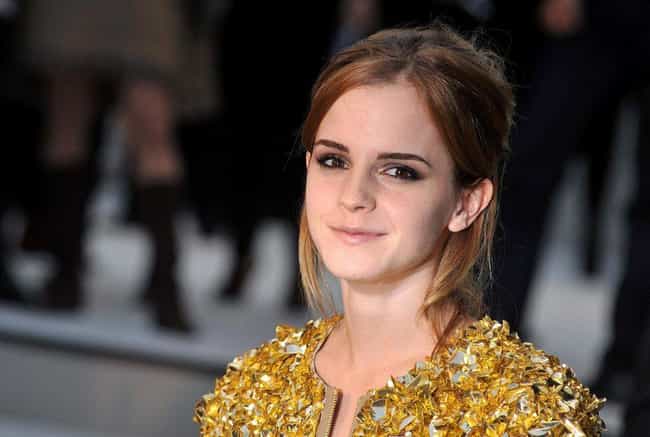 5) Other than being an intelligent woman, Emma had other achievements as well like playing for Brown's hockey team or being on the dance team.
5) It was due to her love for learning, that almost cost her the final three Harry Potter movies. As Emma Watson had insisted the studio to work around her class schedule, but the studio eventually agreed and Emma Watson's college studies got completed.
6) In this backdrop, she also managed to shoot for The Bling Ring And The Perks Of Being A Wallflower, two major hits of her career as well. Emma Watson truly believes in doing what her heart wants without the fear of failure.
7) Surprisingly, Emma Watson is a certified yoga and meditation instructor. No wonder she is cool and calm at all times, even under the most terrifying professional and personal life pressures!
8) She is a writer by heart and degree, due to her learning as an English major, Emma has developed a habit of writing journals or diaries, she has accumulated around 30 by now!
9) With a helluva amount of love for reading, Emma Watson has also started out her own book club called Our Shared Shelf with 2,00,000 members in it. Emma Watson also loves hiding her favorite books in the subway stations for other passengers to read, along with handwritten notes.
10) Emma Watson rally's for gender equality and equal access to education as the UN Goodwill Ambassador.
Emma Watson's passion and beauty reflect not just through her almost flawless acting but also in her humanitarian work. She is goals for all of us in today's generation!
One of her very favorite quote of mine is, " I'm going to do what I want to do. I'm going to be who I really am, and I'm going to figure out what that is!" Happy Birthday, Emma Watson, you've made us all proud and motivated! Thank you for being an inspiration, always!