Lifestyle
This Gujarat Based Chaatwala Has Introduced Jio Scheme For His Golgappas, Check It Out Here!
This is the best thing that could ever happen. I am a big golgappa fan and when people come up with such amazing stuff, all I want is to appreciate them.
So all you panipuri/golgappa/gupchup lovers, after Reliance Jio introduced unlimited calls and the internet for its users, the Gujarat-based Pani-puri seller introduced a similar scheme. Inspired by Reliance Jio, the panipuri seller introduced the awesome scheme of unlimited panipuris at Rs 100 only.
That's crazy, isn't it? We can totally go on and on and we don't have to think of the pocket at all.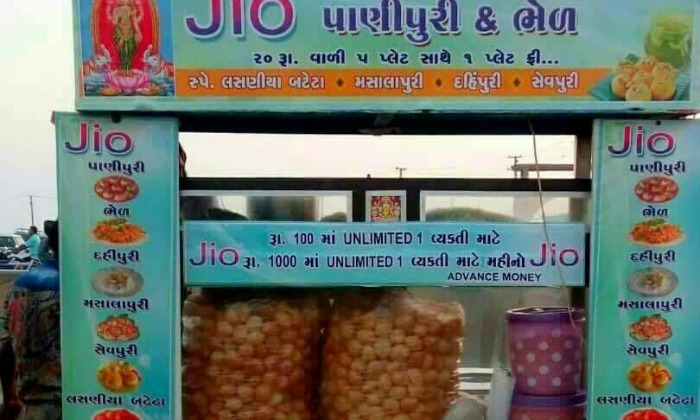 Well, just like Reliance, even Ravi Jagdamba (the panipuri seller) is a smart businessman. There are two schemes- under the daily plan, you pay 100 Rs and have unlimited panipuri. In the monthly scheme, you pay 1000 Rs and have unlimited panipuri's for the whole month.
Woah! this free panipuri sounds like a party for foodies. This offer is doing all sorts of wonder for this Gujarat Chaatwala and we have a legit video proof that we aren't kidding at all.
Check out the video here:
Awesome right?