Bollywood
Shah Rukh Khan To Get M.S Dhoni As Captain For KKR Next Year? Well, Here's What He Said
Shah Rukh Khan is currently gearing up for his first ever TED talk at Vancouver. More than him, we are excited about his speech.
His words of wisdom are like a bible for many of his fans. This time it is TEDtalks and we know about the platform, it's prestige and importance globally. 
So when he was giving interviews recently, Shah Rukh Khan had a rather quirky confession about his extreme desire to get M.S Dhoni on board as the captain of KKR (Kolkata Knight Rider).
As we all know Shah Rukh Khan always strive for the best and he has a special admiration for Dhoni. When he was asked about the same he said,
"Yaar main toh usko apna Pyjama bech ke bhi kharid lun, wo Aaye toh auction mein" said the Baadshah of Bollywood in Hindi which can be translated into "I am ready to purchase Dhoni even if it means selling off my pyjama, but he never appears under the hammer in IPL auctions."(Quoted by Sportswallah).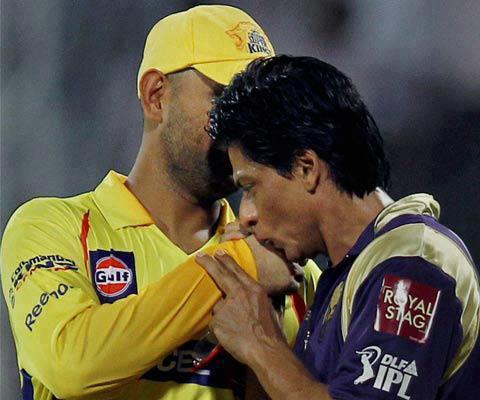 We know he has a tight schedule because of which he misses most of the matches, on that note he said,
 "I want to attend the majority of them but unfortunately due to the work schedule I missed many of them last year, However, this year InshaAllah the movie with Imtiaz (Ali) would be in post-production by the time IPL starts, so I might attend more games."
Well, if this happens ever in real, we will be loving the collaboration. The best of the best is a treat to watch out for! #AmiKKR