Bollywood
Here's All You Need To Know About Milind Soman's Young Girlfriend, Ankita Konwar!
As Milind Soman makes an announcement of being in a relationship with Ankita Konwar, through an Instagram post. The lady in question becomes quite the hot topic of discussion.
The 52 yr old fitness enthusiast and model's current girlfriend, Ankita Konwar is filled in his Instagram account, well they look the most lovey-dovey couple.
They've been together for months, even though there are certain rumors that the couple has already dated for four years.
Recently, they were the heated recipient of public's eye and criticism, as due to the huge age gap in-between Ankita Konwar and Milind Soman. But nothing can keep them apart, as the couple is now vacationing Oslo and having a gala time together.
Well, we all know Milind Soman, but here's some much-needed information on the partner in love, Ankita Konwar:
1) Ankita Konwar's real name is Sunkusmita Konwar.
2) Konwar was born in Guwahati, Assam, to Niranjana Konwar and Nagen Konwar.
3) Konwar started working as a cabin crew executive with Air Asia in 2013. She currently lives in Delhi
4) Ankita Konwar is currently in her 22-23, years of age. Although, assuming that Konwar joined the Air Asia airline at the age of 18, this puts her current age at 22-23 years.
5) She calls herself an "art freak," as Konwar is an avid traveler. Other hobbies include running, reading, watching movies and swimming.
6) Konwar completed her first 10k marathon with Milind Soman in November 2015.
7) Konwar is multilingual as she can speak many languages, that includes Hindi, Bengali, Assamese, and French.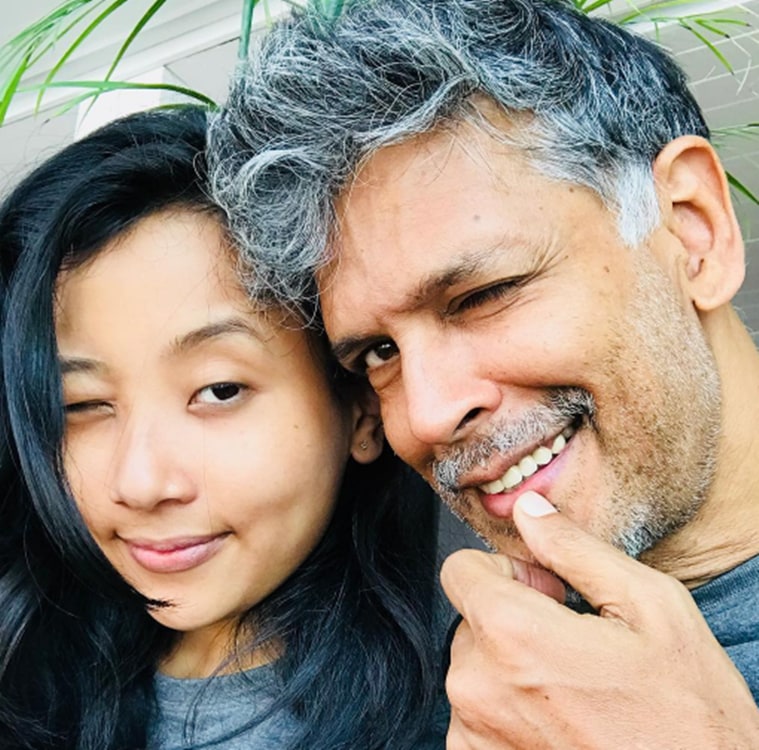 8)Though the model and actor is yet to pop up the big question to his lady love, Milind Soman already calls the Ankita as (Smt.) Shrimati on his Instagram posts.
9) Here's what Konwar had to say about love. Konwar says, "I don't hold a grudge over love, which is totally an ancient artifact!…I don't hate anyone or anything but if you hurt me then you're dead to me, so sure it's not very easy to hurt me!"
Well, that's definitely quite a lot to take in, but this one is definitely a keeper for Milind Soman!