Entertainment
Salman Khan Opens Up On His Past, Image Recovery, Payment For Lawyers He Hired And Much More
Salman Khan is controversy's favorite child and his past still creates news items whether it be related to the infamous hit-and-run case or the blackbuck poaching case. Well, some things just do not come to and end. Also, the actor has been accused of trying to better off his image by creating the Being Human brand in between all the other controversies. In a recent interview with Huffington Post, the actor opened up on everything from his infamous cases to the lavish amount of money he spent for paying off the lawyers. Here are the major excerpts from the most candid interview of Khan:
On Doing Ideal Boy Roles – "with Tubelight, my agenda is different — after the film, I want brothers, who may not have spoken to one another in months and years, to call each other up and forget the differences, if they had any. I want them to be so emotionally overcome that they just let past differences aside and say, "Hey man, let's party." Many times, in our families, we end up cutting ourselves away from our siblings. Sometimes the issues are trivial, sometimes serious. But why let it affect you? I hope Tubelight can achieve that. It touches on those emotions."
On That Certain Section Of Society Who Can Never Be His Fans Because Of  The Notorious Past: "Well, I don't know. I move around and meet all sorts of people but funnily, I have never been told that. Neither have I noticed that. But if you say so, all I can say is that I will probably have to work that much harder to win them over. I know it won't happen overnight but I can only hope that some day they'll warm up to me as an artist."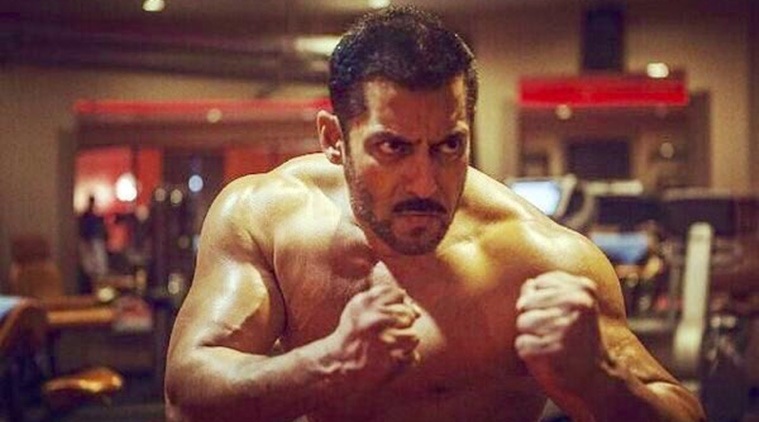 His Take On Movie Critics And Why He Doesn't Care: "I genuinely, honestly don't care. I believe that they've no right to take anybody's hard work down. The fans will decide that, in any case. The box-office will prove it one way or the other. What have you done to earn the right to rip a film apart? On Day 1 of the release, you write some rubbish crap. It destroys films and a lot of hard work that went behind making it. With me, of course, it doesn't make any difference. And I think they know it all too well. My films are critic-proof. I am telling them now: go give my film minus 100 stars, why just zero. Let's see how that pans out. My fans will anyway watch my film and that's my reward. It only makes them look like a bunch of idiots."
On Being Flawed In The Past And Whether He Should Be Idolized Or Not: "Everybody has the past. Does that make you a bad person for life? In my case, there is deliberate malice. When people go after you for something you have not done, it's bad. Next thing you know you are running around courts and people are judging you."
On Paying Insane Amount Of Money To Lawyers And The Financial Toll: "For 20 years. 20 years is a long time, man. It's a lot of years. It takes a toll on you and your family. The financial toll on our family because of the cases has been huge. When I was a nobody I had nothing. (Pauses) When I become somebody, I got the magistrate court. When I become slightly bigger, I got the High Court, then. And now when I am in this position, I have the Supreme Court."
On The Resentful Past: "It will leave me. It's God's way of anchoring me down. If these things didn't happen, I would have lost the plot by now. That's how I see it. It's my journey and whatever it takes, I will go through it. Thankfully, I have family and friends who've stood by me and pointed out whatever happened wasn't correct."
On Whether The Ghosts Of The Past Trouble Him Or Not: "I don't have any ghosts. These ghosts have been created by people who are running businesses on them. There are so many incidents like mine that happened and nobody ever talks about them. Whenever there's a hit-and-run that happens anywhere, they drag me into it all over again. I mean, what the hell, come on, man. How much will you go on and on…"
On Being Carefree And Doing Movies Normally Post The Cases: "The High Court looked into it and they came up with a verdict which says that nothing of that sort ever happened. Ye sab galat hi hai. The courts said it. But what about the 20 years? What about it? Mere toh wo gaye na? And there's nothing to compensate for that. Nothing at all. And during all this, when I am seen doing a comedy show, or romancing beautiful women, or just laughing, they go like, "Look at this brat. He doesn't care. He is indifferent to what happened." And I am like, dude. It's my bloody job. I have to do it no matter what. I have to do it to sustain myself and pay my lawyers. If I don't do it, where is the money going to come from?"
On Whether The Brand Being Human Has Been Created To Rectify His Image: "Do you have any idea of the amount of work we do at Being Human? We do s***loads of work on a daily basis. I haven't even put my name there, man. It's Being Human. I am not even on the Board or any of the trustees. The idea is that years from now, people should forget who even started the foundation. You have no idea, man. Do one thing: Come and live my life for one day."
Man! That are some real hardcore candid answers. An interview like never before hands down!