Business
10 Times Dhoni Justified His Captain Cool Tag With Some Amazing Advice For His Players
They don't call him Captain Cool for nothing! MS Dhoni, who shocked the nation by announcing his retirement as the captain of the Indian cricket team from all formats of the game, has left some rather big shoes to fill in for Virat Kohli, who will take over the reigns from him. The skipper, who led team India to some glorious and memorable wins, was always cool, concise and strategic in his approach. And if you thought this sounds a little too clinical, read on, for you are about to find out just how wickedly cool and humorous Dhoni was on the field, guiding his players to deliver the best result. If any captain can manage half the humor, curtness, strategic thinking and frankness of Mahi, we'd contest for Rahul baba to become the next Prime Minister of the country!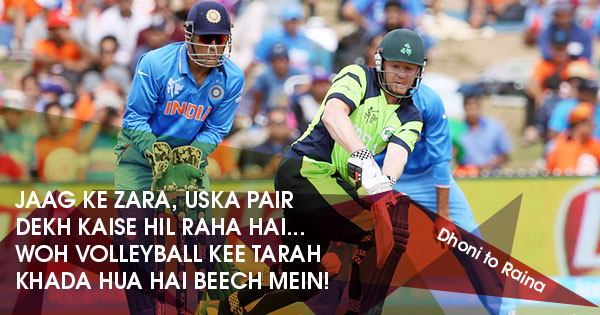 1. WHEN SURESH RAINA SEEMED TO BOWL EVERYWHERE EXCEPT THE PITCH AGAINST IRELAND DURING THE WORLD CUP
Leave it to Dhoni to deliver some curt advice in a humrous way! When Suresh Raina couldn't get his bowling right, Dhoni walked up to him and said this!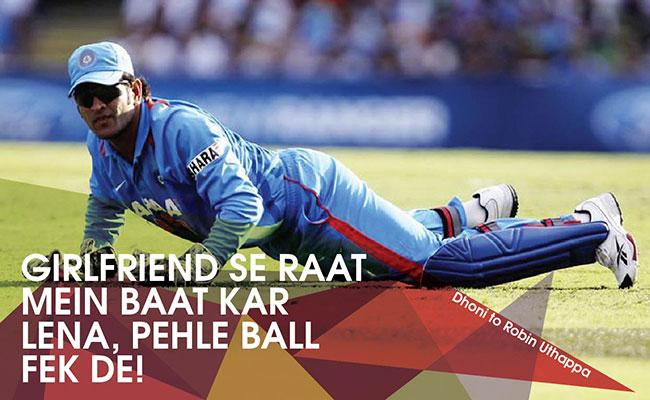 2. WHEN ROBIN UTHAPPA DECIDED TO FLIRT WITH THE BALL
When Robin Uthappa wouldn't throw the ball at the skipper quickly, he got this earful of advice from Mahi.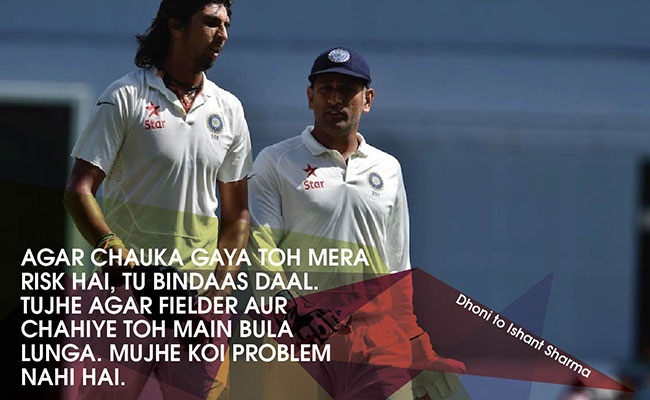 3. ISHANT, MAT SHARMA
Ishant Sharma was wary of being hit for a boundary on his delivery and was thinking of the right way on which he could bowl. That's when Captain Cool came to his rescue!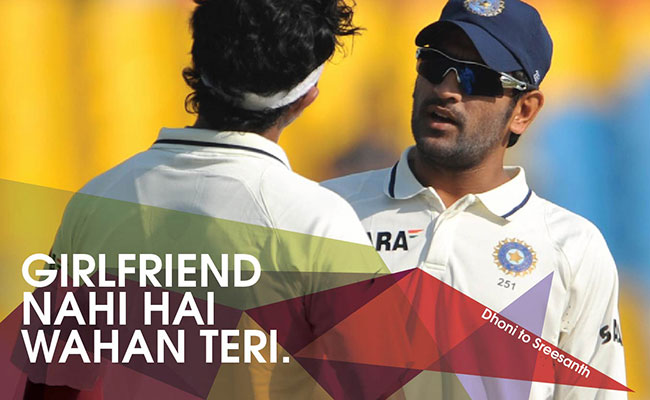 4. WHEN SREESANTH GAVE A LITTLE TOO MUCH LEEWAY TO THE BATSMAN
When hot headed pacer Sreesanth was giving away runs by not bowling well, Dhoni just had to remind him this.
5. WHEN MS WANTED RAVINDRA JADEJA TO BOWL A LITTLE SLOW
Dhoni had this piece of advice when he wanted Jadeja to bowl a little slow.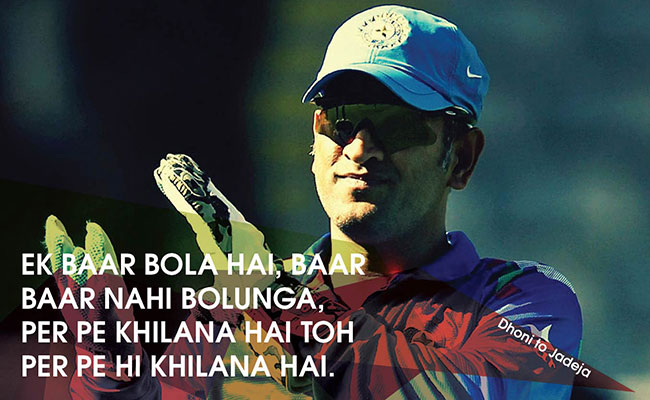 6. KEH DIYA NA, BAS KEH DIYA!
No, we are not talking about Amitabh Bachchan from K3G. That's how Mahi put his foot down when he wanted his bowlers to bowl a certain way.
7. WHEN HE WANTED MEHTAJI ON THE FIELD
In what can be termed as classic codeword talk, Dhoni once asked R. Ashwin to bowl a Taarak Mehta to the batsman! A Taarak here means a doosra!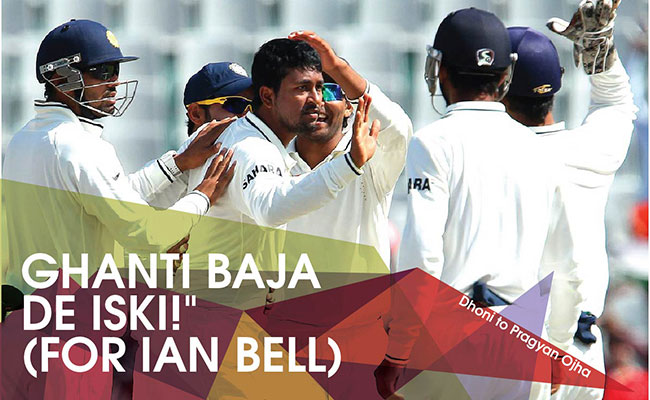 8. SOUND THE ALARM!
When Dhoni wanted Pragyan Ojha to eliminate Ian Bell off the field, his orders were as follows.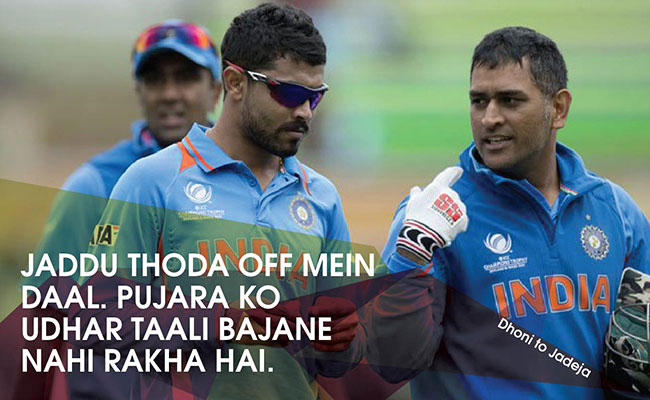 9. THREE CLAPS FOR DHONI!
Dhoni wanted Jadeja to bowl a little off the field, and he explained why so to the spinner like this!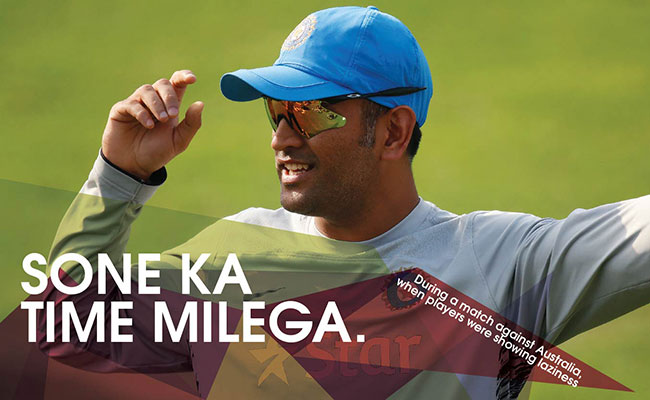 10. SONA, KITNA SONA HAI...
When he saw his players slacking and lazing around a little during a match against Australia, Dhoni asked them to liven up by assuring them this.
Yep, that's our Mahi!
Credits: http://www.indiatimes.com/