Fashion
Outfit Ideas: Here's The Perfect Way To Up Your Fashion Game At New Year's Party
New Year is near and you might be thinking of different styling ideas to stand out of the crowd. Which dress to wear what accessory will match your trendy outfit? All these questions might have confused you. Let's see different outfit ideas which will help you to dress up to the best for New Year's Eve.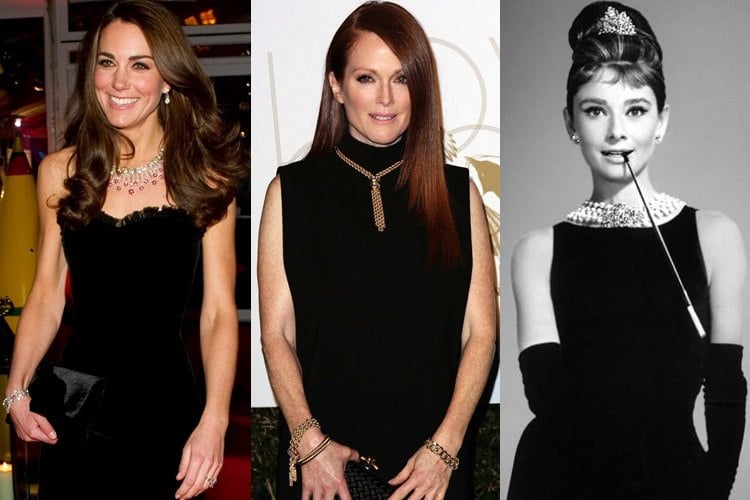 1) Wear Black One Piece with Silver and Gold jewellery:
Black one piece is what I call a perfect party dress. Flair or slim fit black one piece is what will make you look more gorgeous. Wear that little black dress and add a glitz of shine to it by wearing beautiful silver or gold accessories that will make your dress look more stunning

2) Experiment With Textures and Prints:
This New Year eve get funky by wearing printed & textured dresses. Leather dress red tights can work together if you get the color combo right.

3) Match Your Pants to Your Heels:
The newest styling trick of matching your pants to your shoes is also a secret leg-lengthening wardrobe weapon. Try it with everything from a turtleneck for parties at home to a sparkly tank for a night out.
4) Pair Your Basic New Year's Eve Party Dress With Get-Noticed Tights:
Not into spending a ton on a new dress? Jazz up your basic black, white, tan or beige version with a pair of get-noticed tights.
5) Wear a Pretty Pale Dress to a Black-Tie Affair:
Black tie" doesn't always mean black dress. If you've got a fancy fete on your New Year's Eve agenda, take a tip from Lea Michele and opt for a pretty pale dress. It'll set you apart from the sea of black dresses, getting you noticed in a good way.
So get ready to dazzle the New Year's Eve by adopting these funky and trendy outfit ideas. P.S: Don't forget to accessorise your New Year outfit.