Bollywood
Just For Fun: Funny Goals Our Bollywood Stars Should Have For The Year 2017
2016 has been a weird year for everyone and even many Bollywood stars must have felt the same. Well, for those whose films worked well, this year was a good one. But, there are some who must be happy that this year is ending as it wasn't good to them, neither personally nor professionally. Bollywood celebrities are so like us, isn't it?
Well, we all must've planned some goals to follow in 2017. If not something serious, at least some funny ones just to test oneself. What if Bollywood stars decide to follow such goals? Just imagine, won't it be fun and challenging?
Here are some goals, rather funny we would like to see our stars following for the year 2017: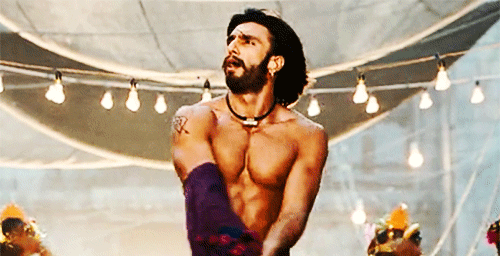 Ranveer Singh – Discipline
We love Ranveer Singh. Well, not only for his films, but also for the kind of person he is. He becomes the life of a place all thanks to his humour, comedy, and bindaas attitude. What if Ranveer vows to be extremely disciplined this year? What if he decides to do no masti on the stage, set, event, or any show?  What if he becomes a quite person like most of the celebs are? We would like to see him in such a silent mode.
Salman Khan- Avoid Eid Release
The kind of fan following and box office collection he has, do you think it is necessary for Salman Khan to release his films mostly during Eid? We would like to see him taking up a challenge of not releasing Tubelight during Eid 2017. It would be exciting to know how his film works when it is released on any non-holiday week.
Priyanka Chopra -Stay In Bollywood
Priyanka has made all of us proud with her success in the Hollywood industry. But, we do miss her in Bollywood films.We want Priyanka to work only in Bollywood Hindi films in 2017 and make her fans happy.
Deepika  Padukone- Do A No Hero Film
Deepika has worked with many big stars like Amitabh Bachchan, Shah Rukh Khan, Saif Ali Khan, Ranbir Kapoor, and now she will work with Shahid Kapoor. We want the actress to challenge herself to do a no hero film like her competitor Kangana Ranaut. We are sure, the film will be a superhit at the box office.
Shah Rukh Khan – No Injury
SRK injures himself many times while shooting for his films. Well, we know he is quite a professional to ignore all of this pain and focus on his films. But, as his admirers, we want SRK to not even get a small cut on his body while filming for his films in 2017.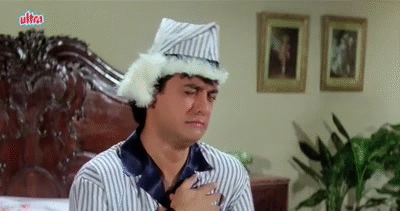 Aamir Khan – Avoid Crying
We have often seen Aamir Khan coming out teary eyed whenever he is done watching a film. We get it that he is quite sensitive as a person. But, we want him to overcome his emotional nature and avoid crying even after watching the most tragic film in 2017.
Katrina Kaif – Act More Convincing
Katrina has been in the industry from so many years, yet she hasn't given us any memorable performance, apart from her dance numbers. We expected a lot from her 2016 release, Baar Baar Dekho. But, she failed to impress her with her performance. We hope in Jagga Jasoos and Tiger Zinda Hai, we forget her previous disasters.
Sonam Kapoor – Speak Less, Act More Just Like Neerja
We all know Sonam likes to talk out her mind. But, she gave an outstanding performance in Neerja. We would like to see more of her such performances rather than just hearing her in getting into news for statements she makes.
Do you want any other star do follow any such funny goal? Tell us about it in the comment section.