Bollywood
Bigg Boss 10: What Did Om Swami Say To Vj Bani That Made Her Cry So Badly ?
VJ Bani is having a rough week. Earlier during press conference  Bani J walked out of a room because while answering to press Lopamudra Raut kept interrupting her that to 4 times and that was when she got irritated but nevertheless there is one person who has crossed all limits and  he is none other than Swami Om.
As we know there was a tie between Lopa Mudra raut and Gaurav Chopra in Taxi and Passenger task and seems like Lopa has won the task because in promo's Lopa and Priyanka are seen fighting for a captaincy task. They have to hang from a rope, with their picked teams, and whichever teams holds on the longest wins. Making their candidate, the captain of the house in the process.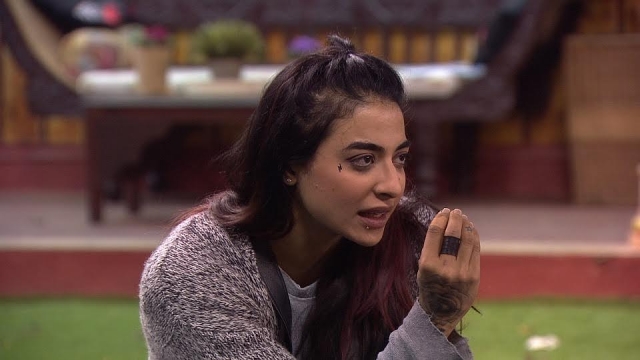 In the middle of the task we will see VJ Bani getting furious as Swami Om will pass some dreadful comment. Swami Om says to bani that "TUMHARI MAA MAR JAYEGI"
Bullshit!
No individual could hear such a frightful thing about their mom.Such a comment can make anybody crazy.
Swami Om was seen apologizing for his remark but Bani rejected his apology.
She takes out her outrage on the house's gate. She kicks and punches at it. She even cries before the camera that she is finished with the game, and can't deal with such dirt any longer.