Bollywood
Shah Rukh Khan Has A Very Filmy Love Story With His Wife Gauri Khan Which Is Not Worth A Miss
Surviving a relationship in real life nowadays is a task of a sort. In Bollywood its even more difficult since there are insecurities and no space for privacy that often makes the couple misunderstand each other. In the era of break ups and make ups, Shah Rukh Khan and Gauri Khan are setting examples. This celebrity couple is not exactly "perfect" love birds we see on screen but their story and their relationship is no less than Bollywood movie. Shah Rukh Khan we have always known him as the ideal romantic hero and this is all thanks to his own personal love story that he made sure was just so similar to any Bollywood story. He did fight like a hero, romance like a gentleman and defined the meaning of true love. Here is the love story of Shah Rukh Khan and Gauri Khan on the occasion of their marriage anniversary.
1. Love at first sight "Pehla Pehla Pyaar Hai"

In 1984, Shah Rukh Khan first time saw Gauri Chibber at a common friend's party. He fell for her instantly. She was dancing with some other boy and Shah Rukh Khan was very shy boy that time. He gathered a lot of strength and courage and approached Gauri but you know what she did?
She just turned down his offer for dance and said "I already have a boyfriend". Shah Rukh was totally shattered by her reply but the guy whom she hinted to be her boyfriend was actually her brother which SRK found out later on.
2. Realization of Love "Pyaar ka dard hai, meetha meetha, pyaara pyaara"

It wasn't really an awesome fairytale love story. Gauri Khan fell for Shah Rukh's wit, confidence and style. He completely won her over but one habit was a major turn off for her. Shah Rukh Khan was very possessive about her. He always wanted her to keep her hair tied, not talk to other boys and just be with him. Gauri was totally frustrated and that's why to take a break from this relationship she went to Mumbai without informing SRK.
SRK when learned about her sudden trip, he couldn't help but share this news with his mother. He told his mom that he loves this girl a lot and wishes to spend his life with her. To his surprise, his mother not only supported his love but also handed over some of her saving money amount of Rs 10,000 to help him go to Mumbai and hunt for Gauri.
He went to Mumbai with few of his friends and they madly searched for Gauri in the possible places but they failed. After a tiresome search, Shah Rukh Khan spotted her at a beach and when they both looked at each other, they broke down and hugged each other. That moment was the realization that they couldn't live without each other.
3. When Family did not approve "Lambi Judaai"

It was not easy to convince a Hindu Brahmin pure vegetarian family to approve a Muslim boy who wants to be a hero. Those days being an actor wasn't really much appreciated. However Shah Rukh Khan and Gauri both were in opinion to get married only when their parents approve otherwise not. This was their fight for love. They kept their relationship a secret for 5 years and Shah Rukh Khan did every possible thing to convince her parents.
4. True love never loses the game of Love "Kyuki, Bade Bade Deshon me aisi Choti Choti Baatein Hoti Rehti Hai"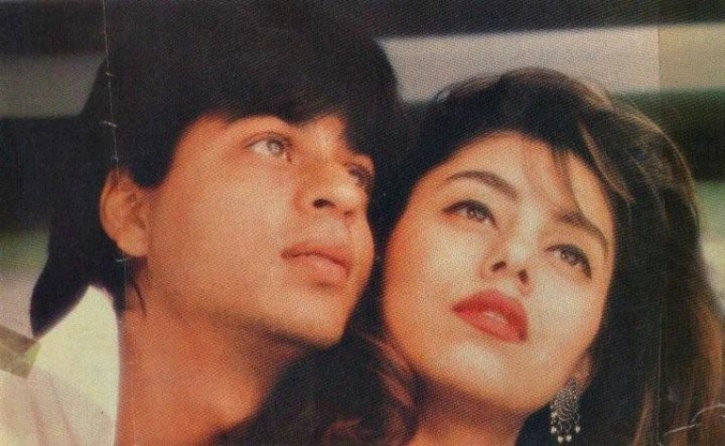 Finally the family couldn't help but agree. Shah Rukh Khan's love for Gauri just won over their opinions on religion and other things. Shah Rukh Khan promised her family that "I will keep your daughter like a Queen" and today, believe it or not, he has fulfilled his promise and how.
5. Shaadi Ka Ladoo since Dilwale Dulhaniya Ko Le Jayenge

Finally the moment of rejoice in their life had come. The two got married. Shah Rukh Khan was just a struggler that time and he wasn't really ambitious to become an actor that time. All he wanted was money for survival and a permanent house to stay peacefully.
With will and love by his side, he did achieve a lot. He started with all those roles that came his way and his hardwork got rewarded.
6. Still Going Strong And How

Today, Gauri is the Queen of Mannat. The two people in love have their own individuality and they give each other the space. Gauri knows how actors are and she never really allowed the public persona of SRK affect her family life. They are blessed with 3 children Aryan, Suhana and AbRam. They don't celebrate religion, they celebrate love. These two are ideal couple for any lovebirds out there.
We wish them a Happy Marriage Anniversary on completing 24 years of Togetherness.